The Household Areas You Need To Clean Before Winter Starts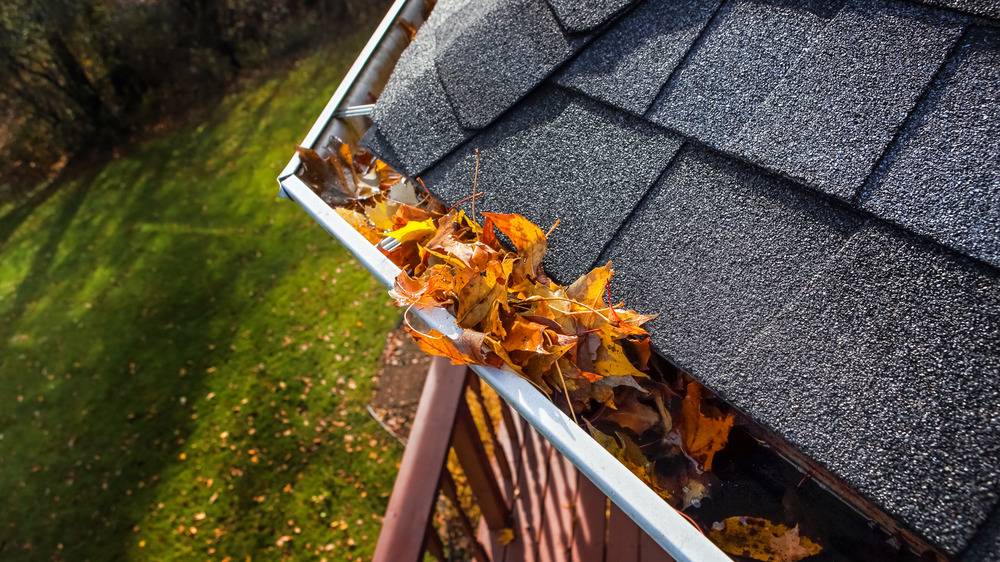 Shutterstock
Winter is coming. It's not just a line from Game of Thrones. With the changing of the seasons, along with holiday prep, there's stuff around the house that you really need to do now (via Real Simple). None of the chores are a fun thrill ride to actually do, but once they're done, there will be some real benefits.
Pull out the ladder and pull on gloves and clean your gutters. If gutters and downspouts are clogged with leaves and debris and you let all that gunk sit there over the winter, snow, rain, and melting ice won't have anywhere to go. It will fill up and overflow, and that could cause problems with your roof and with your house's foundation that will take a lot of money to fix (via RocketHomes).
Washing your windows should also be on your list. According to House Logic, dirty windows can reduce daylight by 20%, and with shorter days, we want as much sunshine as we can.
Make sure to clean your fireplace if you have one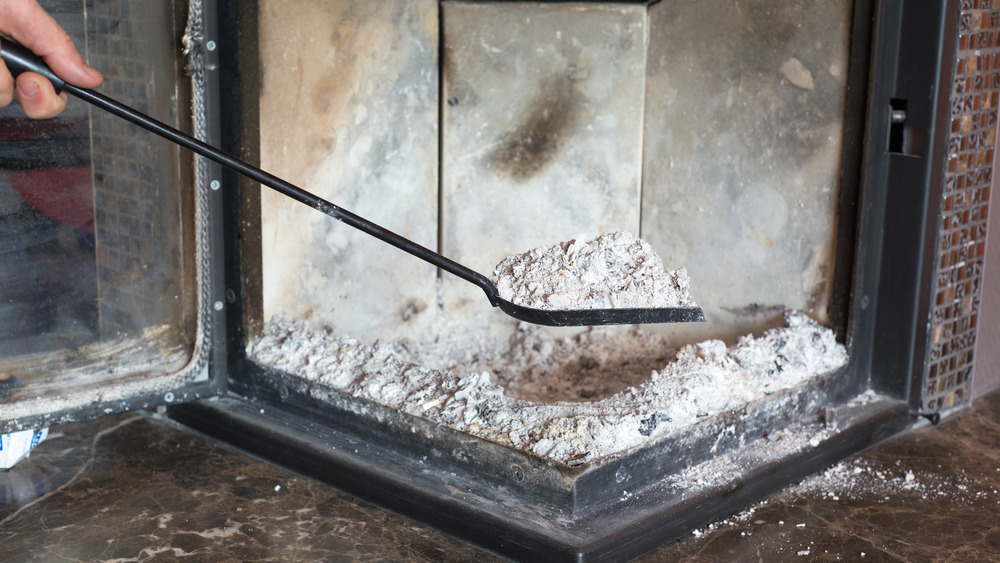 Shutterstock
Another big must for safety, if you've got a working fireplace, get that chimney cleaned before you use it for the first time of the season. Having a professional come in and clear out creosote and soot will help prevent fires (via Real Simple). It's also important to take the time to dust and wipe down your furnace and vents, and replace any dirty filters, according to American Home Shield.
It's not really a safety issue, but from Real Simple, you should also wipe down, clean, and dry any outdoor patio furniture and any cushions before you bring them in for the winter or pop on a waterproof cover. That will make it harder for stains to set in and gives you one less thing to do in the spring and summer.
Some time and hard work now will make for a more comfy, cozy, and, most importantly, safe winter season.