The Truth About Elliot Page And Alia Shawkat's Relationship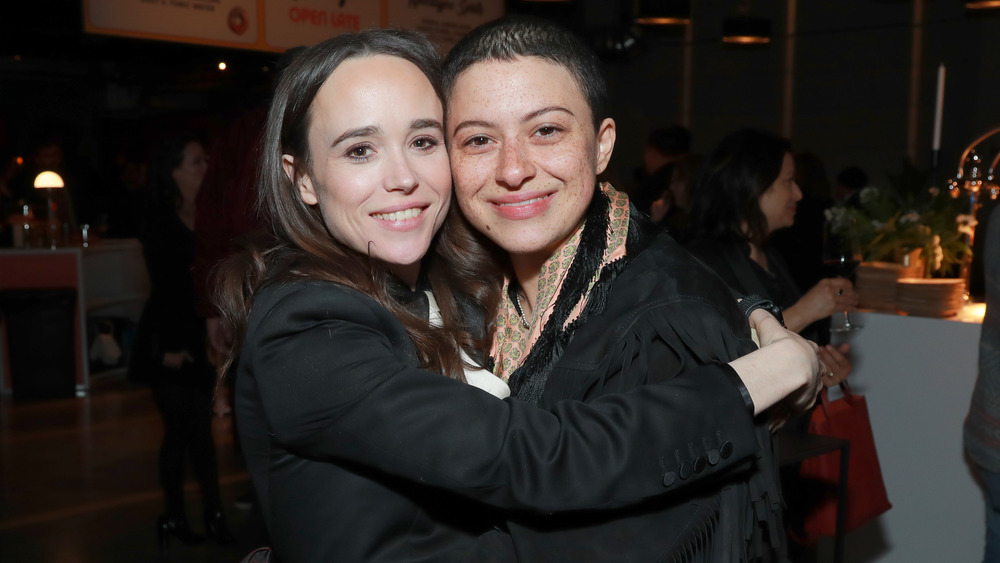 Rich Fury/Getty Images
Elliot Page and Alia Shawkat are definite forces to be reckoned with in Hollywood, and many have drawn comparisons between the two. For starters, they've both had memorable performances in unique comedies (Shawkat in her role as Maeby Fünke on Arrested Development, Page in his breakout turn in Juno), but they also share a bond as 30-something actors who have similar acting styles and seek out like-minded projects. 
One of those projects, Whip It, based on the young adult novel Derby Girl, about a small-town girl who finds her place in a derby league, had both actors not only working together, but also forming a friendship. That burgeoning BFF status carried outside of the making of the movie, as the two became fast friends. "[He's] introduced me to so many things. [He's] probably the smartest person I know," Shawkat told BUST around the release of the movie in 2009. "Literally, every day I'm like, 'What's that? Who's that? What about that?' And [he's] not protective with [his] information. [He's] just so open and [he] doesn't judge, and I want to discover the world with [him.] We traveled together to Amsterdam, and it was one of the best times ever."
Page also had nothing but praise for his co-star, detailing his first impression from Shawkat's audition at the Toronto Film Festival. "It was immediate. She left the room and it was like, there's no room for even questioning this, she's amazing." 
Elliot Page and Alia Shawkat share similarities on and off screen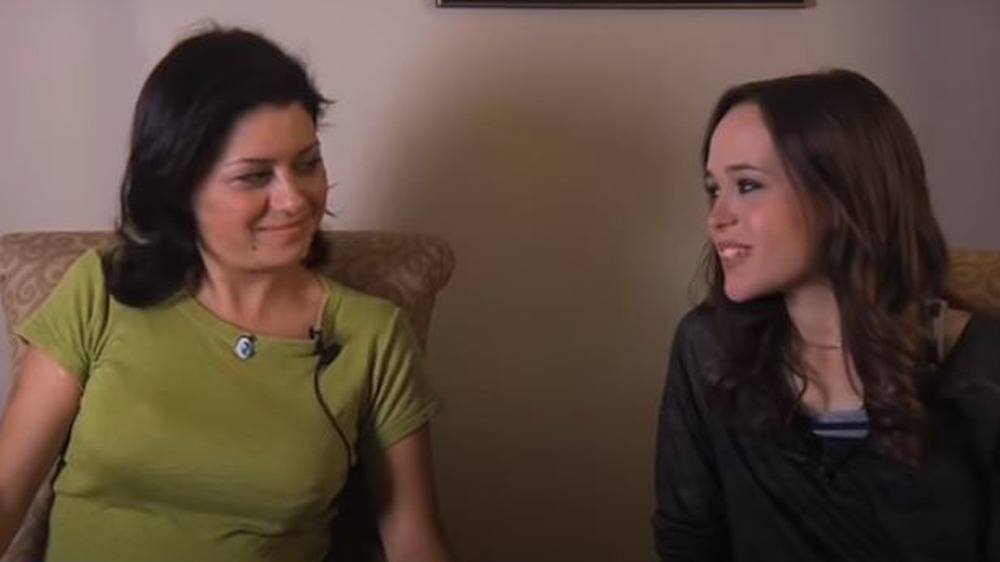 Any fan of Page's work in The Umbrella Academy or Shawkat's take on Search Party know how one could compare the two actors, or at least see how much their chemistry could translate off screen. Both have been proudly non-conforming to the typical Hollywood standard, allowing their unique, sometimes off-beat personalities to shine through. 
Another similarity between the two is their pride in living truthfully via their sexual orientation and gender identities, with Shawkat coming out as bisexual in 2017 and Page sharing his identity as transgender just this week (via HuffPost). 
"I love that I am trans," Page wrote on Twitter. "And I love that I am queer. And the more I hold myself close and fully embrace who I am, the more I dream, the more my heart grows and the more I thrive. To all trans people who deal with harassment, self-loathing, abuse and the threat of violence every day: I see you, I love you and I will do everything I can to change this world for the better. "
Page said of Shawkat, "From the moment we met, I've felt so lucky to have her in my life. I consider her one of my best friends. She just has this energy that selfishly gives me more life. I'm crazy about her" (via Toronto Film Festival.)