The Truth About Kamala Harris' Brother-In-Law, Tony West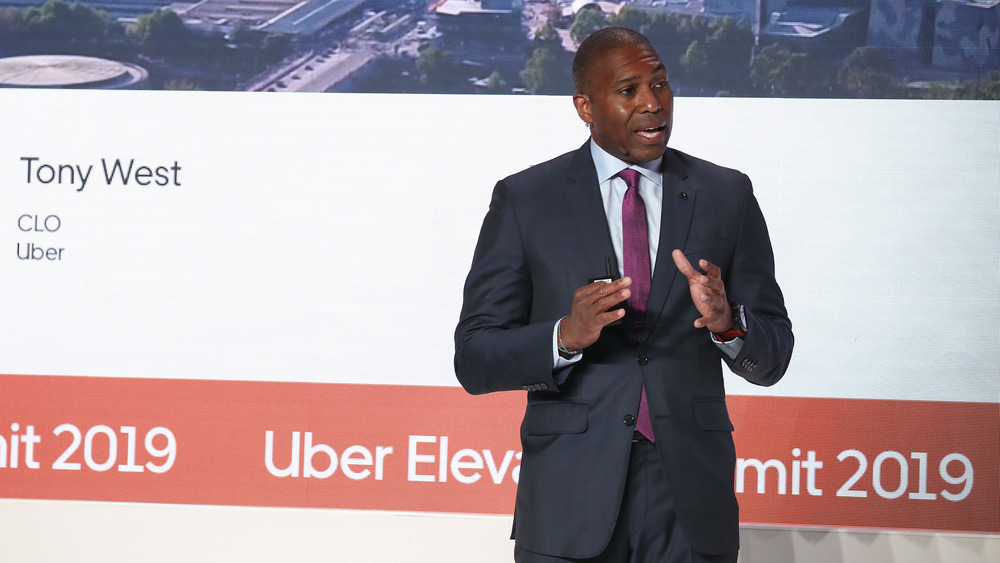 Tasos Katopodis/Getty Images
The role of attorney general under the Biden administration will not only be under intense scrutiny after the multitude of controversies surrounding William Barr, from commuting Roger Stone's sentence to his anti-LGBTQ+ stance, but President-elect Biden's pick will also be tasked with rehabilitating the public's perception of law enforcement after a tumultuous year of racially biased police violence and the subsequent public outcry demanding reform.
In order to do that, minority leaders are calling for an attorney general who can simultaneously lead the charge in drastic criminal justice reform and, as NPR reports, has the knowledge and résumé to prosecute cases and manage the department's 113,000 employees while negotiating a nearly $30 billion budget.
A name that keeps coming up as the unicorn candidate for the role is none other than Vice President-elect Kamala Harris' brother-in-law, Tony West. Having served in the Justice Department under the Clinton administration and as the associate attorney general during the Obama administration, as well as being the current chief legal officer for Uber, West has both the support of civic leaders and the political, legal, and business administration experience required for the position, but the fact that he is married to Harris' sister is bringing up nepotism issues, especially among pundits who don't want to see a repeat of an administration filled with unqualified family members (via Fox News).
Tony West has aspired to work as a public servant advocating for social reform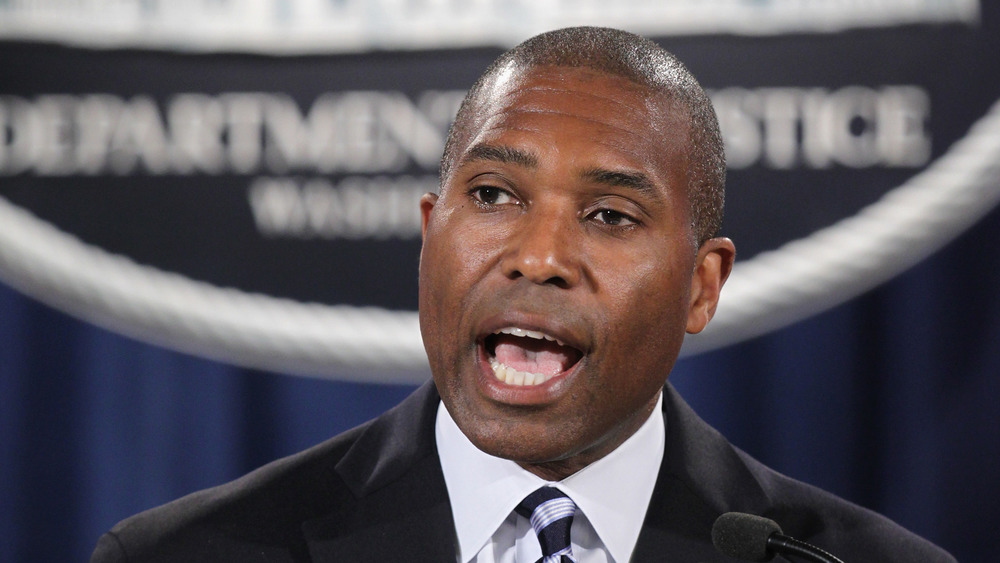 Alex Wong/Getty Images
In an opinion piece for USA Today, Ben Crump, the lawyer for the families of George Floyd and Breonna Taylor, endorsed Tony West for the role of attorney general, stating, "We need an unimpeachable attorney general who can repair the bonds of trust between the people and the DOJ, who has a proven track record of civil rights, who has worked with the business community yet is committed to applying justice fairly when they overreach, and who knows the pitfalls in the system for people of color."
Although Tony West pursued an education and career in law, graduating from Harvard undergrad and Stanford Law School, he revealed to The Washington Post in 2012, "I didn't go to law school wanting to be a lawyer. I was always more interested in public service. What I discovered is you could practice law and be a public servant." He has certainly kept his word.
According to The New York Times (via Business Insider), during his time in the Justice Department, he not only worked to reduce the number of detainees held at Guantanamo Bay, but he also advocated against the constitutionality of the Defense of Marriage Act, which allowed states to refuse to recognize same-sex marriage. And under the Obama administration, he went after the financial institutions that played a key role in the financial crisis, which earned him the department's highest honor, the Edmund J. Randolph Award (via Uber).
Tony West may not want the role of attorney general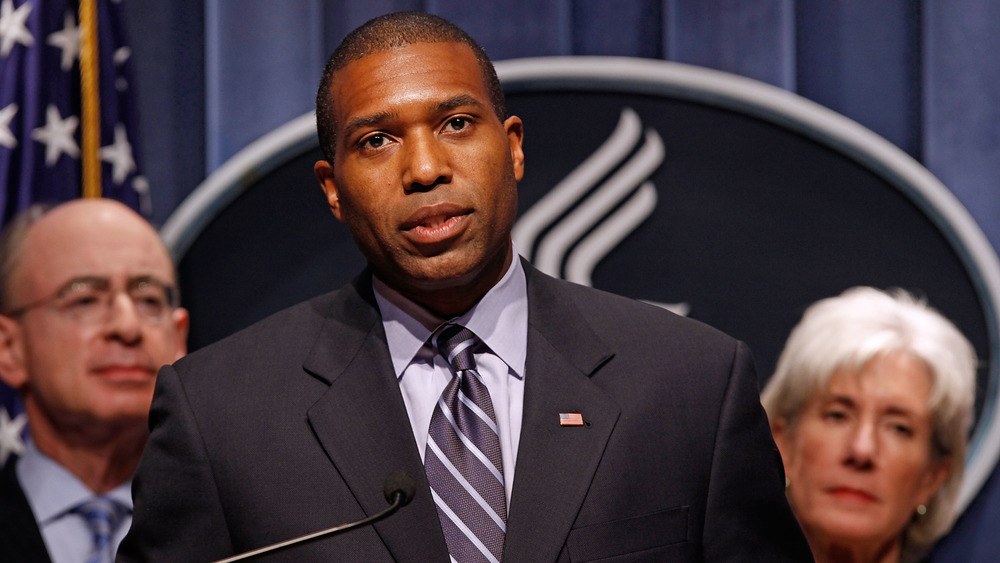 Chip Somodevilla/Getty Images
Although he has an impressive résumé and is what Crump reveres as "a strong leader at Justice who will manage our nation's conscience of crisis from our boardrooms to our courtrooms — one who feels and understands our pain," the question of familial ties remains.
Democrats and critics of the current administration have been more than vocal in their distaste for its deep familial ties, and this appointment could garner similar pushback from conservatives. But the bigger question is, does Tony West even want the job?
When asked if he would return to a role in government in a 2019 interview with The New York Times, he candidly revealed, "It would depend on a lot of things, not the least of which is: What would I be going back for?" He added that if his sister-in-law, who was running in the primary at the time, found herself in the role of president, it would preclude him from a role in her administration.