Whatever Happened To Eden's Crush?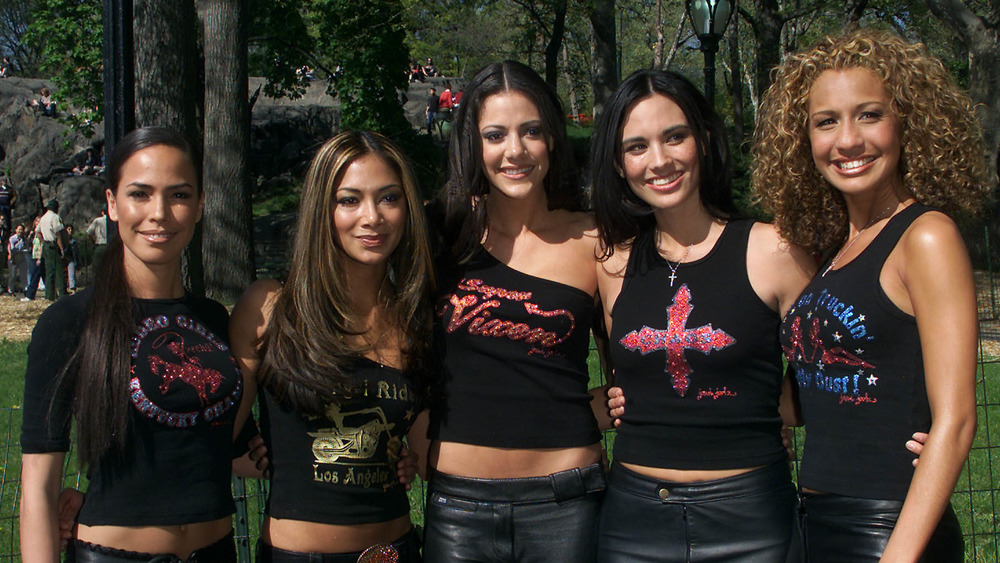 Evan Agostini/Getty Images
The late 90s and early 2000s were a heyday for pop music. This era brought us some of the most iconic girl groups of all time, including The Spice Girls, Destiny's Child, and TLC, to name a few. But what about the ones that faded into obscurity, butterfly hair clips and all? You may or may not remember the short-lived band Eden's Crush, which emerged from the 2001 WB reality competition show Popstars. The show brought five young women together to form the group — only one of which, Nicole Scherzinger, you likely still know today.
Shortly after finding moderate success with their single, "Get Over Yourself," the group's record label, London-Sire, went out of business. Scherzinger went on to become the lead singer of hugely successful girl band the Pussycat Dolls, who eventually broke up in 2010. Since then, the now-42-year-old branched out as a solo artist, appeared as a judge on shows like The X Factor and, currently, The Masked Singer, as well as starred in the West End's 2014 revival of Cats, which earned her a Laurence Olivier Award nomination for Best Actress in a Supporting Role. Not too shabby.
The other ladies? Well, they've certainly not maintained the same level of mainstream success. Read on to discover what they've been up to since Eden's Crush disbanded.
Here's where the members are now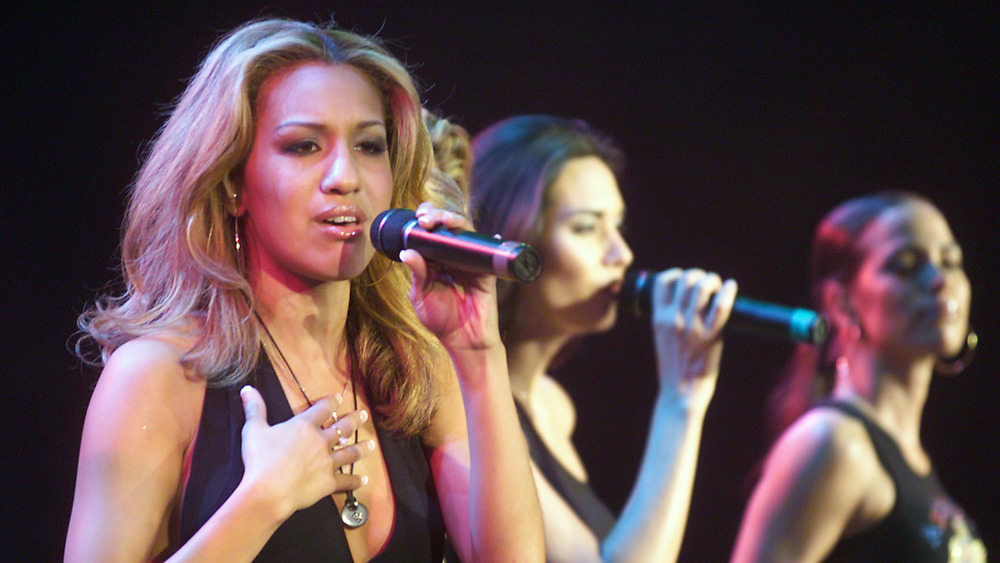 Gabe Palacio/Getty Images
Since leaving Eden's Crush, Ana Maria Lombo has continued working as a musician, now under the persona Annie Trousseau. "So much of what I create with Annie Trousseau is about discovery and educating myself and in turn, my audience learns with me," she told Voyage LA in 2019. "I often feel like I'm not just singing songs, rather, I'm sharing the knowledge I gain via performance/musical lecture. It's really, really fun." She also had a role in the 2019 war film Midway, which stars Woody Harrelson, Nick Jonas, Patrick Wilson, and fellow pop veteran, Mandy Moore.
After a stint as an entertainment television journalist and host, Rosanna Tavarez settled into a career as a yogi, dancer, choreographer, and educator, as claimed by her Instagram bio.
Following the breakup of Eden's Crush, Ivette Sosa appeared on television shows like Even Stevens and Sabrina the Teenage Witch, according to her IMDB page. However, her social media profiles show that she's currently working as a dance teacher and vocal coach in her home state of New Jersey.
According to her Instagram, Maile Misajon is living in Nashville where she continues her music endeavors — as well as being a parent to three children (including a pair of identical twin boys). In an article for Nashville blog City Lifestyle, Misajon opens up about her decision to leave Los Angeles and her popstar past behind. "After some wildly huge success in the music pop world as the member of an all girl group named Eden's Crush, it was the downfall of the music business combined with the realization that wearing leather pants and opening for acts like NSYNC and Jessica Simpson wasn't exactly the road I was meant to be on forever," she writes. Now, Misajon seems to enjoy her family life, writing music "part-time," and blogging at Maile-Misajon.com.