Gwen Stefani's Outfit At The Rockefeller Center Tree Lighting Is Turning Heads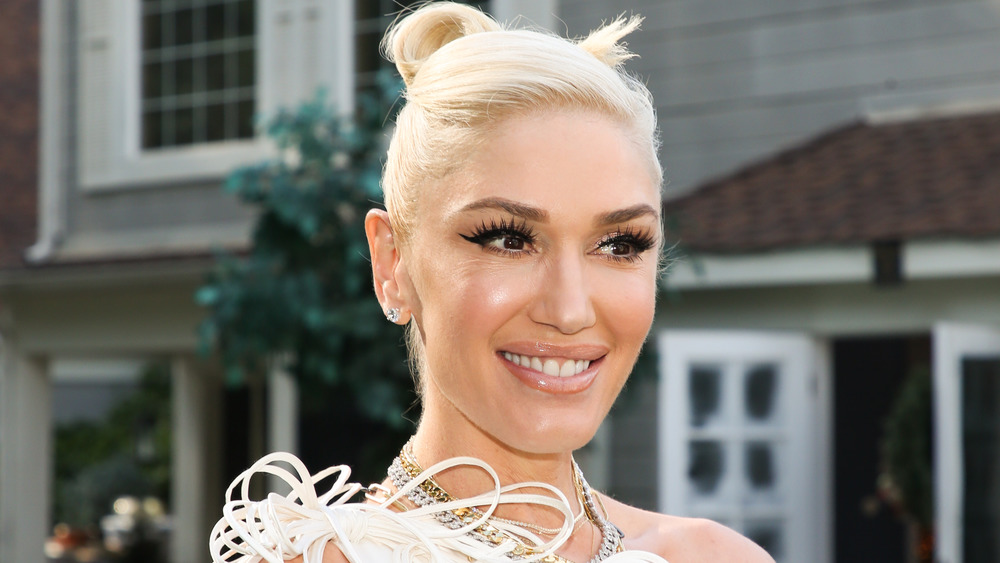 Paul Archuleta/Getty Images
Do we really expect anything less from style queen Gwen Stefani at this point? The Voice coach stepped out in a bold red and white Christian Siriano outfit to sing her new single "Here This Christmas" at the Rockefeller Center tree lighting, and along with the uproar about this year's tree itself, people also had some pretty strong opinions about her outfits. One user posted a picture of Toy Story's Little Bo Peep next to the singer and wrote, "Who wore it better? @gwenstefani vs. Bo Peep #RockCenterXMAS."
They weren't the only one who made the connection to the nursery rhyme figure. Someone saw the outfit as a mashup, "Gwen Stefani is giving me Little Bo Peep/Candy Cane vibes#RockCenterXMAS." While another user saw the Bo Peep connection as a nod to Stefani's luxury clothing line, tweeting, "Little Bo Beep was a shepherd of the sheep! I think that is adorable considering her L.A.M.B. brand."
Other comparisons of the red and white look went straight to picnic blanket, "Winter picnic anyone? Serve it on Gwen's dress @nbc @gwenstefani".
From Bo Peep to Pink and Black Latex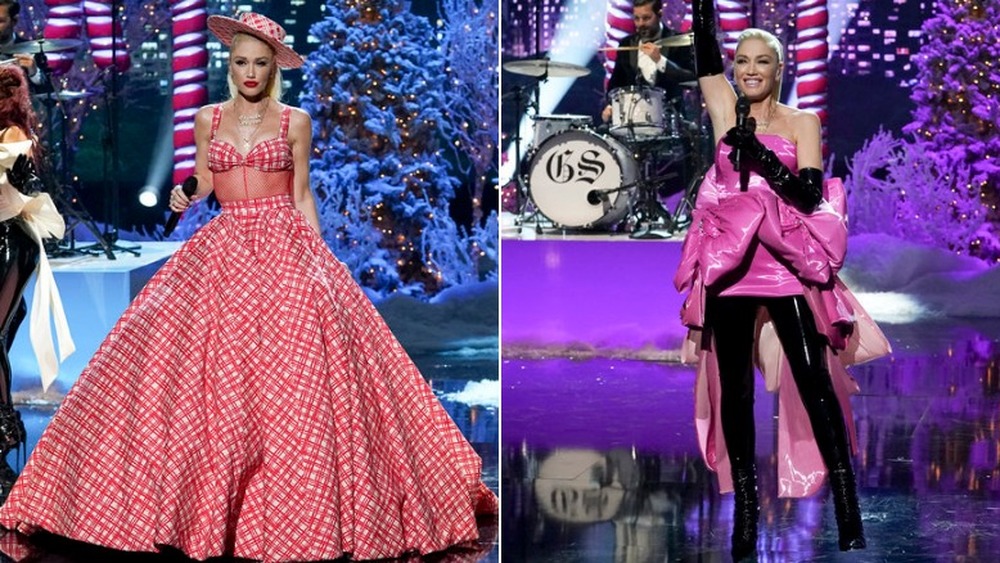 Chris Haston/NBC
But not all were there to poke fun. One user posted a pic of the singer in her red and white get up and wrote, "The Queen of Rockefeller Center @gwenstefani #ChristmasInRockefellerCenter." Another fan tweeted, "Gwen Stefani Never disappoints With her Christmas couture...she sang "Here This Christmas" At the #rockefellertreelighting"
The Bo Peep look, however, wasn't the 51-year-old singer's only controversial look for the night. Stefani came out in a black and pink latex outfit to sing "You Make It Feel Like Christmas" that also split the Twitterverse over whether or not it was a fail. "She looks like she got into a fight with a bottle of Pepto Bismol and lost," wrote one user, while another seemed like they couldn't get enough, "Gwen Stefani served up Christmas Fashion Doll realness, Gwen-style."
Another saw the Christian Cowan look as a nod to a special, adults-only kind of Christmas present, "I think Gwen Stefani, at the Rockefeller Tree-lighting, just perked up everyone with a Shiny, Latex, Leggings, Gloves, etc. Fetish. An early Xmas present for them. #Sexy #gwenstefani"