The Truth About Lisa Vanderpump And Stassi Schroeder's Relationship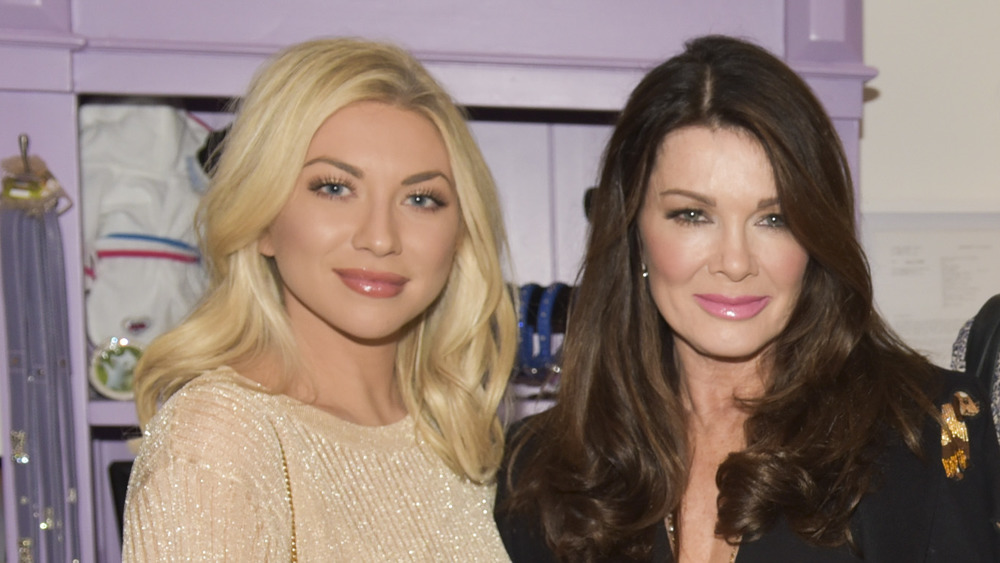 Rodin Eckenroth/Getty Images
Long-time fans of Vanderump Rules are well-versed in the intensely up-and-down nature of boss Lisa Vanderpump's relationship with former SURver Stassi Schroeder. When the show initially debuted, Schroeder was clearly being positioned as the star and, for all intents and purposes, Vanderpump appeared to favor her (though Schroeder's waitressing skills were about as competent as anybody else on staff). That all changed when Schroeder chose a man over the business, leaving SUR behind and essentially turning her back on Vanderpump in the process too.
Naturally, she had to come crawling back eventually, which led to one of the most infamous moments in Vanderpump Rules history as Schroeder told her former boss "you hate me, Lisa, you hate me" to which the British businesswoman replied, without skipping a beat, "you're not important enough to hate, sit down." They've seemingly mended their relationship in the years since but, with Schroeder getting fired from the show on which she made her name, the gap may have widened once again.
Lisa Vanderpump has reached out to Stassi Schroeder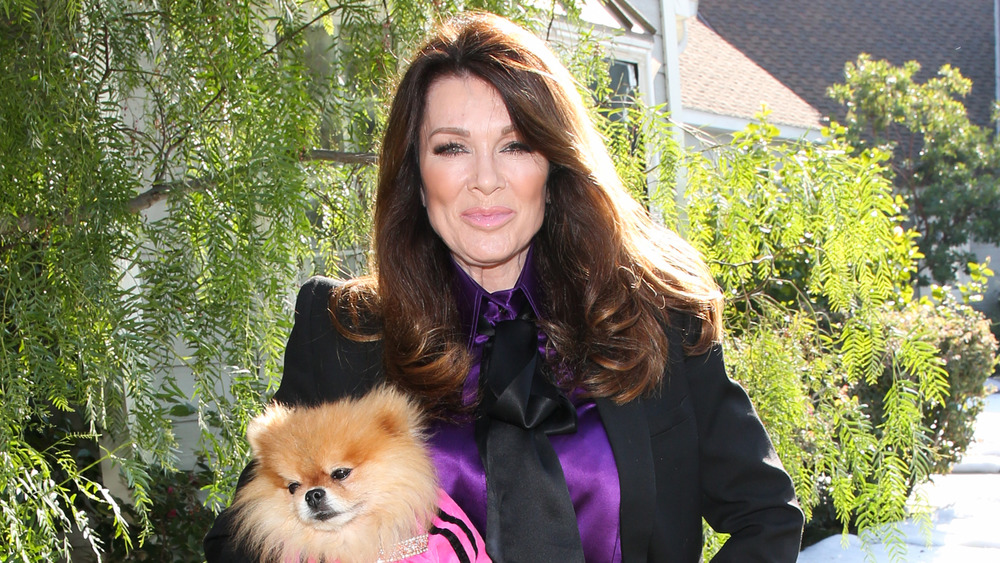 Paul Archuleta/Getty Images
While chatting to Entertainment Tonight, the restaurateur confirmed that, first and foremost, she had nothing to do with Schroeder and Kristen Doute being fired from the show for racially insensitive comments, clarifying, "Stassi hadn't worked for me for a couple of years, nor had Kristen. So that part wasn't down to me really at all. It's not my decision." She did opine, however, "I think that was then and this is now, but I'm all about giving people second chances, yes, but also about holding people accountable" (via US Magazine).
Tellingly, Vanderpump revealed she's "reached out" to Schroeder, who's expecting her first child with husband Beau Clark, a few times over the past few months but hasn't been able to get a hold of her. "I haven't heard back from [Stassi] and I really, you know, I do love them both," she shared, referring to Clark. The Vanderpump Rules star acknowledged, though, that she totally understands if Schroedrer wishes to take a step back and simply focus on being happy with her family. Clearly, the past truly is the past for the iconic dog lover.