The Surprising Story Behind Kacey Musgraves' Song 'Mother'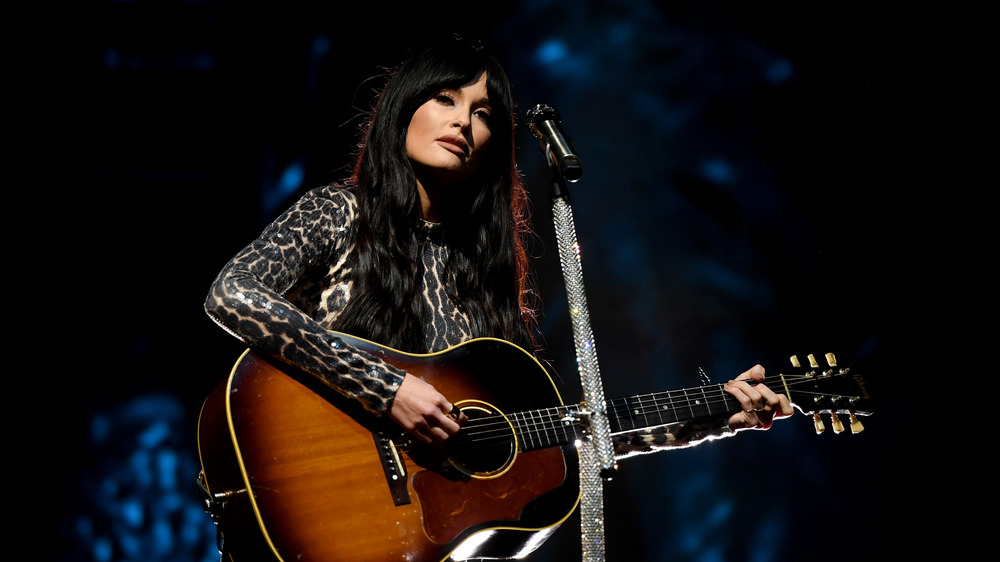 Ethan Miller/Getty Images
Kacey Musgraves became one of the world's biggest stars in 2018 with her genre-defying album, Golden Hour, a sprawling work that displayed her myriad talents of not only eclectic musical style and angelic vocals, but singular songwriting. The 13-song project, which heavily drew on Kacey's country background and southern lifestyle (she was born in Golden, Texas), was also described as or "galactic country" by Musgraves herself, drawing on everything from disco beats to pop-inflected anthems to, yes, country-tinged ballads (via HuffPost). 
One ballad in particular that runs curiously short (1:18) is "Mother," which details her longing for her mother while living a long distance away. "Wish we didn't live, wish we didn't live so far from each other / I'm just sitting here thinking 'bout the time that's slipping /And missing my mother, mother" (via LyricFind / Google). 
Shortly after the album was released, Kacey revealed what went in to penning the intimate ballad, taking to Instagram to share that the "most meaningful" songs on the album was written during an acid trip. "One summer night, surfing waves of LSD and feeling nostalgic for everywhere and everyone all at once, I got a text from my mom," Musgraves wrote. "It made me miss her [...] Wrote these words down and finished it the next day" (via Wide Open Country).
Kacey Musgraves' 'Mother' was a major moment for the songstress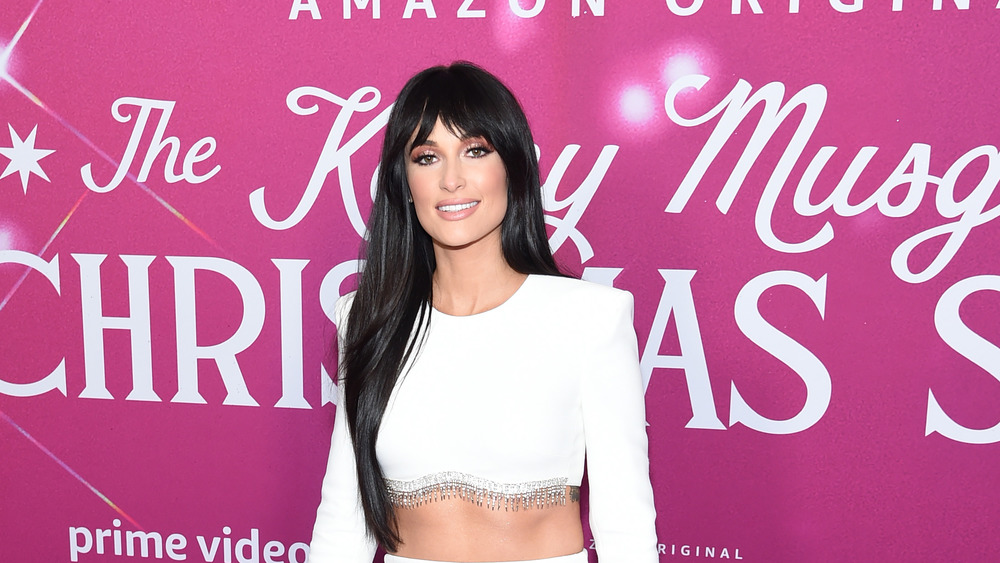 Jamie Mccarthy/Getty Images
Speaking with Taste of Country in 2018, Musgraves went on to explain more about the experience of writing "Mother," sharing how vulnerable the song pushed her to be. Delving more into the emotional moment she had while on acid, she described receiving that seemingly simplistic text from her mother that ended up meaning a lot to her in the moment, conjuring specific childhood nostalgia. "She's like, 'You'd be so proud of me, I've stopped biting my nails, I've let them grow out,'" Musgraves explained, stating that she then told her mom she was proud. "The way she responded just wrecked me. She was like, 'Ugly old hands, I can't keep the East Texas dirt off of them.' And I started thinking about my mom's hands and the fact that she's created all this beautiful art; she's held me with these hands. You recognize your mom's hands more than anyone's, and mine even look like hers."
"It did make me really nostalgic for past, present, future and my family," she went on to say. "I just started thinking about all this crazy hurt that's going on in the world, it was really heavy, and I was missing my mom at the same time. I started thinking about the cycle of mothers and the fact that I was sitting there in Tennessee missing my mom who was sitting there in Texas missing her mom. It just goes on and on."