This TikTok Hack Makes Your Eyeshadow Picture Perfect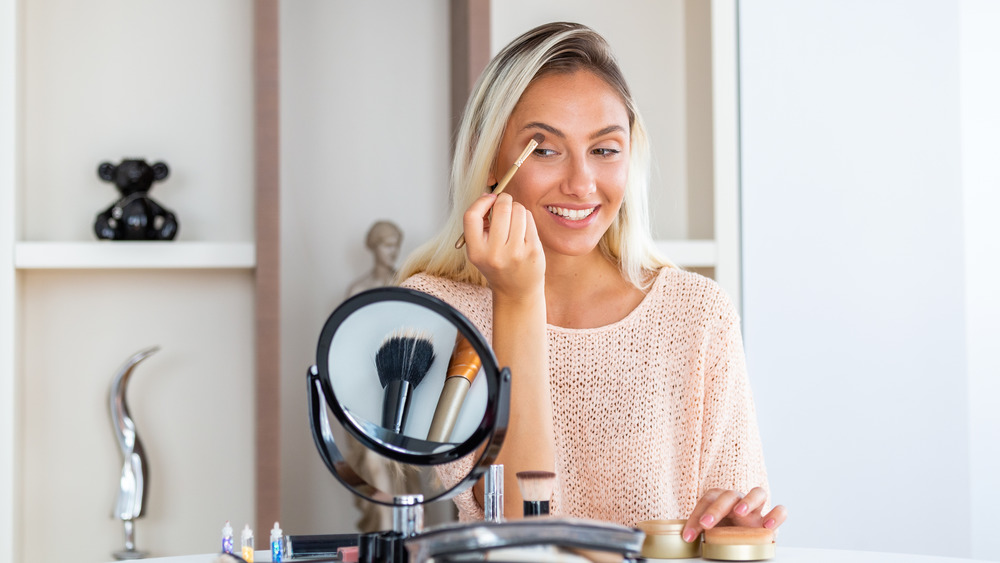 Shutterstock
You know TikTok is the place to find funny videos, quick recipes, and DIY crafts, but it even has must-try beauty hacks. That's right, the social media app has come through once again with a quick tip on how to pull off a stunning eye look, and it's just what you need for an Insta-worthy selfie. Thanks to this TikTok hack, it's actually much simpler than you would think to achieve clean eyeshadow lines. 
According to poster Jay Iziah, all you need to do is add some concealer to the edge of a plastic card. Then, once you've applied your eyeshadow, place the card where you want the clean line to appear and voila! Blend in the remaining concealer, and you've got a picture perfect eye look that's ready for a close-up. Gone are the days of having to wipe clean and reapply your eyeshadow until you get it just right. It's really that simple, and you have the main tool to make it all possible just sitting in your wallet right now.
This hack uses items around your house for picture-perfect eyeshadow placement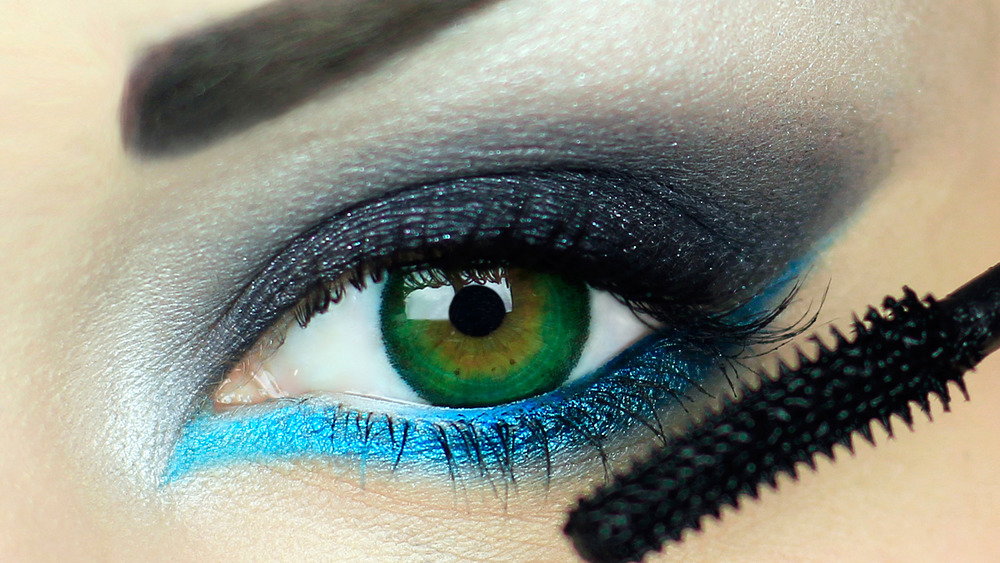 Shutterstock
Actually, using cards in your makeup application is not necessarily a new idea. Beauty gurus have been using old IDs and rewards cards to help apply makeup for years. When in a rush, Cosmopolitan reported that your card can be used as a shield when applying your mascara. Even The Zoe Report added eyeshadow shields to their list of clever things to get on Amazon, because they help you apply eyeshadow with straight edges. Though, this specific TikTok hack is free and takes the pressure off of you entirely. As Iziah states in the TikTok video, feel free to "apply your eyeshadow as blown out as you want." The focus here is on blending, because your concealer trick will give you the perfect placement in the end. 
If you want to MacGyver more beauty looks with things around your house, according to Yahoo! News, you can use a bobby pin to help you achieve the perfect winged liner. All you need to do is apply some of your liquid liner to the ends of the bobby pin. Then, place it where you would like your wings to be. When you remove the pin, you'll get an outline that can easily be filled in. It's as easy as coloring in the lines like you did in kindergarten. With these tips and things just lying around the house, you'll be ready for some stunning snaps in no time.