What Dr. Fauci Really Thinks Of Biden's 100-Day Mask Plan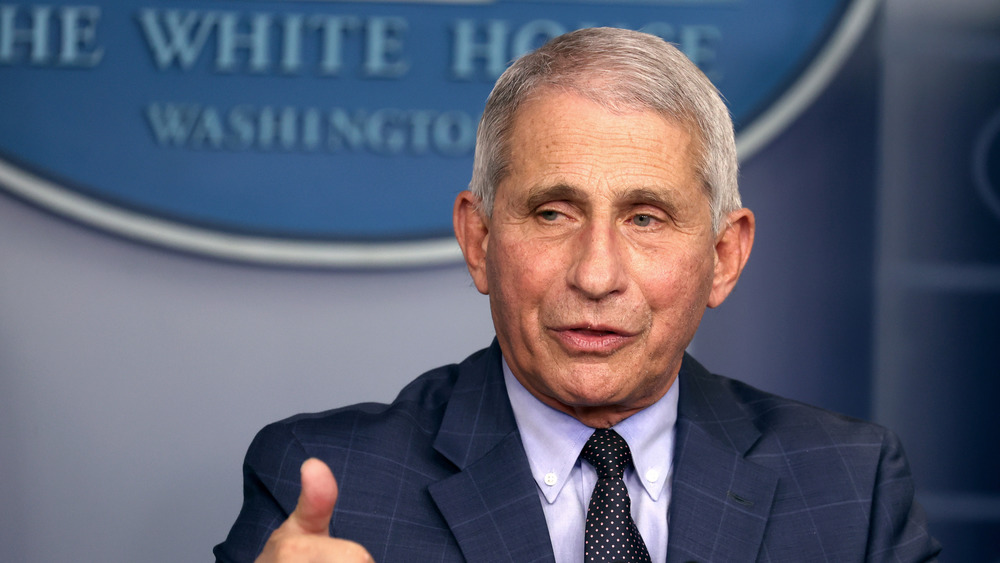 Tasos Katopodis/Getty Images
While Dr. Anthony Fauci has made a name for himself as part of the Trump administration and the face of the federal government's fight against the COVID-19 pandemic, he will not go the way of Trump and Pence when power is turned over to the Biden administration come January. When Biden asked Fauci if he would be willing to continue to serve in his current role, Fauci jumped at the chance.
"Oh, absolutely, I said yes right on the spot," said Fauci, who is both the director of the National Institute of Allergy and Infectious Diseases and a member of Trump's coronavirus task force (via CNN). There have been reports of Fauci and Trump butting heads over the level of precautions citizens and businesses needed to take since way back in March, but the two have managed to work alongside each other (via Business Insider). While Trump has repeatedly taken a stance that the economy and similar concerns needed to take more of a precedent over safety precautions, Biden sings the opposite tune, and so the country waits to see whether Biden and Fauci may have a more collaborative working relationship and a more cohesive and unified message for the American people as we head into cold and flu season during a severe COVID spike.
Fauci agrees with Biden's 100-day mask plan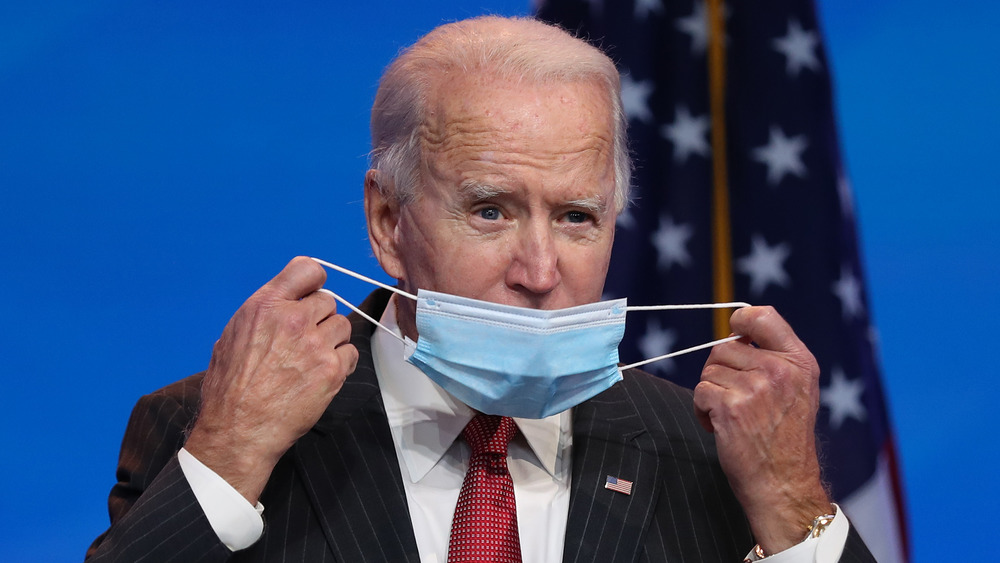 Joe Raedle/Getty Images
All signs point to yes. When Fauci was asked for his thoughts on Biden's plan to ask Americans to wear masks for 100 consecutive days in an attempt to tamp down the virus' spread and get the spike under control, Fauci confirmed he believes the President-elect is on to something.
"I spoke to him about that," said Fauci. "He just wants to get — and it's a good idea — uniform. He's saying, 'Hey folks, trust me, everybody for 100 days' that might be that after that we still are gonna need it, but he just wants everybody for a commitment for 100 days, and I discussed that with him, and I told him I thought that was a good idea," Fauci elaborated. Under the Biden administration, Fauci will serve as a chief medical adviser and will continue to serve on the fed's coronavirus task force (via CNN).