The Real Reason This Harry Potter Star Isn't On Social Media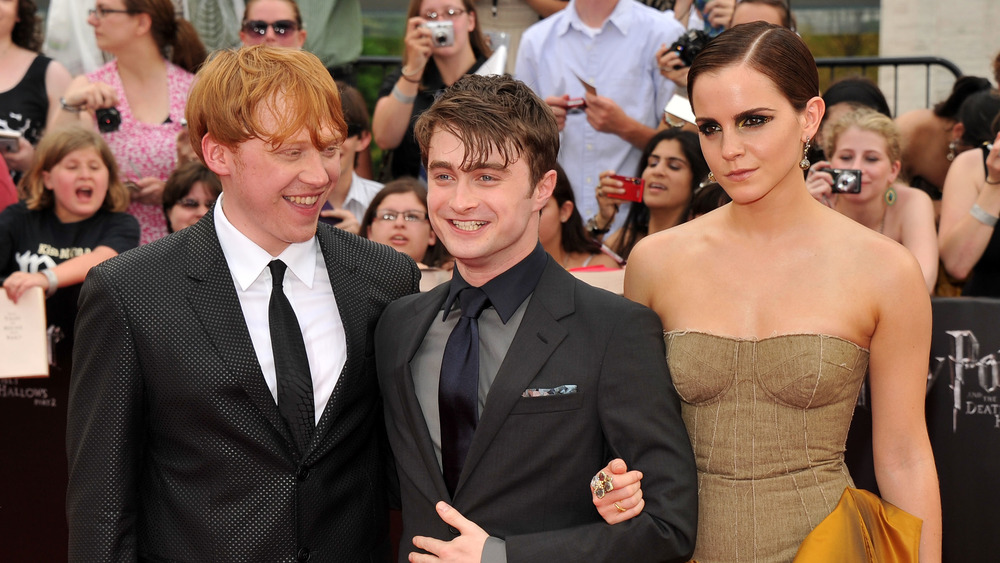 Stephen Lovekin/Getty Images
Harry Potter actor Daniel Radcliffe may not have graduated from Hogwarts IRL, but he's a wizard at avoiding the media. While he was doing the play, Equus, in London, Radcliffe started wearing the same jeans and jacket every day to stump photographers. "You're in a situation where the paparazzi know... when you will be leaving at around the same time every night, so if they just want to get pictures of you looking tired and pale, which is my go-to look, then they can just wait by the side where you come out," Radcliffe explained his genius strategy recently while downing spiced up chicken wings on Hot Ones. "And if I'm wearing the same clothes, [all the pictures] look like they're from the same day. So there's no more value in it."
In 2016, Radcliffe gave fans a hint as to why he works so hard to stay out of the media spotlight. "Ultimately, the hardest thing about growing up in the spotlight, it's not the easy access to drugs or the strange, sort of pandering world you enter into," he told The Daily Mirror. "The difficulty is trying to work out who you are while constantly coming up against a perception of yourself that everybody else already has." For similar reasons, Radcliffe chooses to stay away from social media, all together. 
Why Daniel Radcliffe doesn't have a single social media account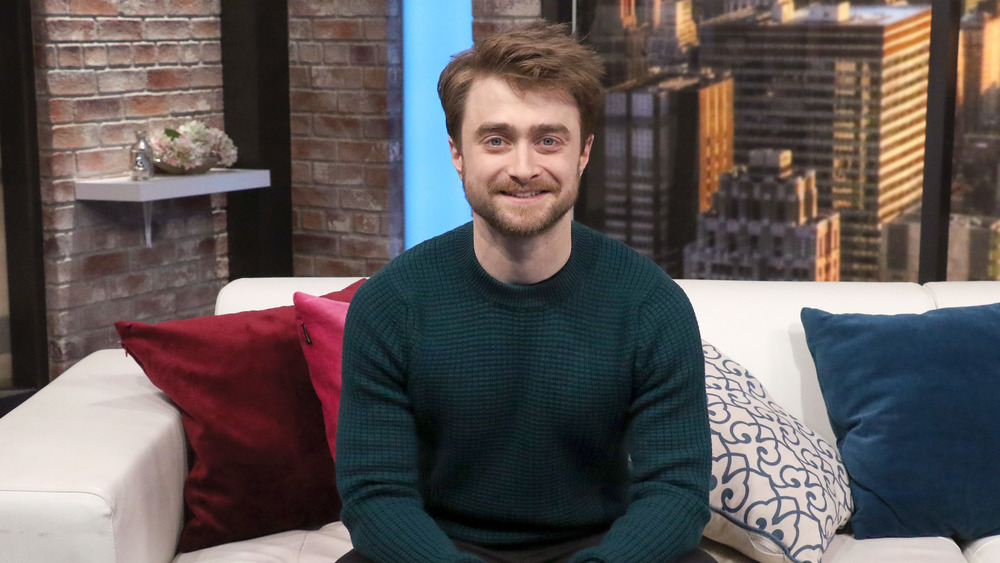 Jim Spellman/Getty Images
"When I was younger, not anymore thank God, I used to like to look up comments about myself on the internet and read s*** like that," Daniel Radcliffe admitted on Hot Ones, "That is an insane and bad thing to do... To me, like Twitter and everything just sort of feels like an extension of that. Unless I'm going to go on to just read all nice things about myself, which also feels like another kind of unhealthy thing to do," the actor reflected. While Radcliffe admitted to considering "getting a Twitter at one point," he's also aware that doing so would feed a media frenzy. "I 100 percent know that if I did, you all would be waking up to stories of like, 'Dan Radcliffe gets into fight with random person on Twitter,'" he told Hot Ones' host, Sean Evans. "I don't honestly think I'm mentally strong enough but right now I'm kind of I'm all right with that."
If you want to feel close to the Harry Potter star on social media, go ahead and follow his partner Erin Darke's Twitter feed. According to ELLE, Radcliffe and Darke met on the set of the 2013 movie Kill Your Darlings, and have going strong since. On her Twitter feed, Darke describes herself as a "devoted Red Wings fan," who "does not like olives" and is a "f***ing feminist," which speaks volumes to Radcliffe's good taste, don't you think?