This Original Grey's Anatomy Cast Member Just Made A Thrilling Cameo On The Show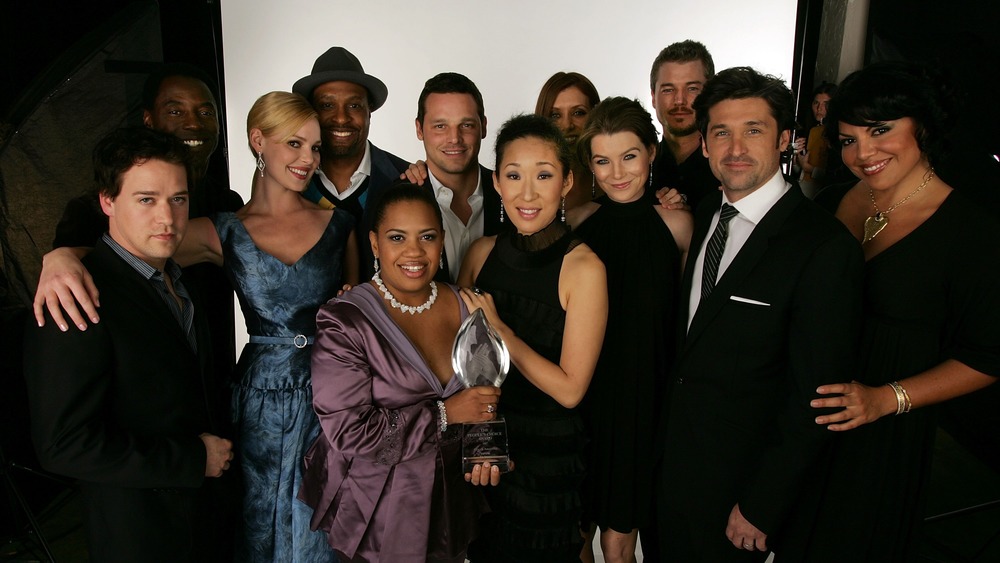 Mark Mainz/Getty Images
Okay, it was beyond thrilling when Patrick Dempsey made a surprise cameo on Grey's Anatomy during the season premiere. Granted, Dr. Derek Shepherd only appeared in a dream sequence when Meredith passed out due to becoming gravely ill with coronavirus. But still, we saw him — and we saw the couple together — after all these years (Dempsey left the show in 2015)!
But it turns out the writers on the ABC drama had more jaw-dropping returns of beloved former cast members up their sleeves. Because — spoiler alert — another original Grey's medical professional returned on Thursday night's episode. Yes, this person also appeared in Meredith's dream. But it's alright — we are so excited to see him again, we'll take it! We speak of T.R. Knight, who portrayed the lovably befuddled, yet totally brilliant George O'Malley, an intern who formed a deep bond with Mer.
This cameo was even more a sight for sore eyes, since fans haven't seen George and Meredith together since Knight left the show in 2009 (via Us Weekly).
T.R. Knight makes a reference to why he left the show
In the dream sequence where Meredith, played by Ellen Pompeo, sees her old friend, the two are on a beach, which is also where she saw her husband. We know at this point that Meredith is very sick with COVID-19. She asks George, "Do I choose? Do I get to decide if I go back?"
Cryptically, George answers, "I don't know. I didn't. I would've stayed if I could've. It's different for everyone though." Fans will recall how when Knight left the show over a decade ago, the actor revealed there was a "breakdown of communication" between himself and creator Shonda Rhimes, who has since left ABC (via CNN). He ultimately decided to leave, stating, "My five-year experience proved to me that I could not trust any answer that was given [about George]. And with respect, I'm going to leave it at that."
There was even more controversy surrounding his exit, with Isaiah Washington, who played Dr. Preston Burke, being accused of making a hateful comment about Knight's sexuality. At that time, the star had not come out as gay. Washington soon left the show.
T.R. Knight and Ellen Pompeo have remained close friends
Despite any potential bad blood between Knight and the show, clearly he was excited to be back on Grey's Anatomy to support his good friend, Pompeo. The actress previously shared a photo of the two of them together via Instagram, captioning the shot, "Old friends are the BEST friends @t.r.knight... but like we aren't old... we've just known each other for a very long time yes yes that's it...."
Following his cameo, which included a longer conversation between George and Meredith about life, and grief, Knight shared a shot from the set on Instagram, writing, "Ellen is the kind of actor I'm endlessly grateful to act with. She's the embodiment of truth. George and Meredith love each other, for sure, but I don't think he can hold a candle to love I have for Ellen."
Good to see you back, George. Now who else is going to show up?