Here's Why The Flipping Vegas Stars Nearly Quit Real Estate For Good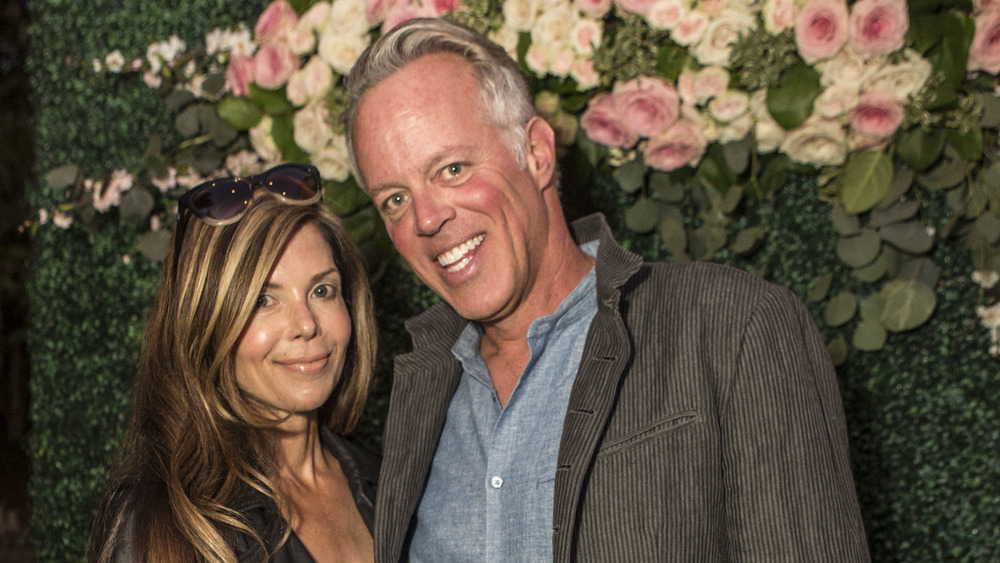 Harmony Gerber/Getty Images
We may receive a commission on purchases made from links.
A&E's successful hit show, Flipping Vegas, ran from 2011 to 2014, with stars Scott and Amie Yancey at the center (via IMDb). The show followed around real estate mogul Scott and his wife as they flipped run-down properties and debated over financial difficulties through the flipping process, always bringing a successfully finished product for the final reveal. 
The show and its stars had a few details viewers perhaps weren't aware of, from Scott's real estate beginnings at the young age of 14 to how he succeeded in the business without a college degree. Amie, herself, has also sold over 700 homes on her own since moving to Las Vegas with Scott in 2004, and serves as an agent, investor, and interior designer for the Goliath Company (via A&E's Flipping Vegas website).  
Additionally, another detail viewers may not be aware of is how Scott and Amie almost quit the real estate game back in 2007, when the market crashed and the real estate world was in shambles from the economic fallout. The couple didn't know exactly where to turn until Scott overheard a conversation while at a Coffee Bean and Tea Leaf in Summerlin, Nevada. 
How the Yanceys rose from the market crash ashes and created a show
The Yanceys came to realize that the market offered "amazing potential for profits in buying real estate at the bottom, rehabbing, flipping and holding rental properties" after Scott overheard a key conversation at the coffee shop. 
"At the next table, the discussion revolved around the Las Vegas real estate market and the fact that there were homes available to buy for as little as $36,000 that would rent out for $900/month. Just hearing those two numbers put Scott's real estate brain into gear. Two things came to mind immediately, 'You make your money on the buy in Real Estate' and 'fortunes are made in bad economies,'" it reads on Scott's website. 
The entertainment industry has given their business a helpful bump, as well.
"It's been a ton of work but a great experience for us," said Scott in the introduction to his book Go Time: How to Make Insane Money from Today's Real Estate Market. "We work pretty much seven days a week for six months straight when we're filming, but it's rewarding. This show came about because of my experience in real estate investing, not because I was a TV performer looking for a show to do."