Here's What Miley Cyrus' WTF Do I Know Lyrics Really Mean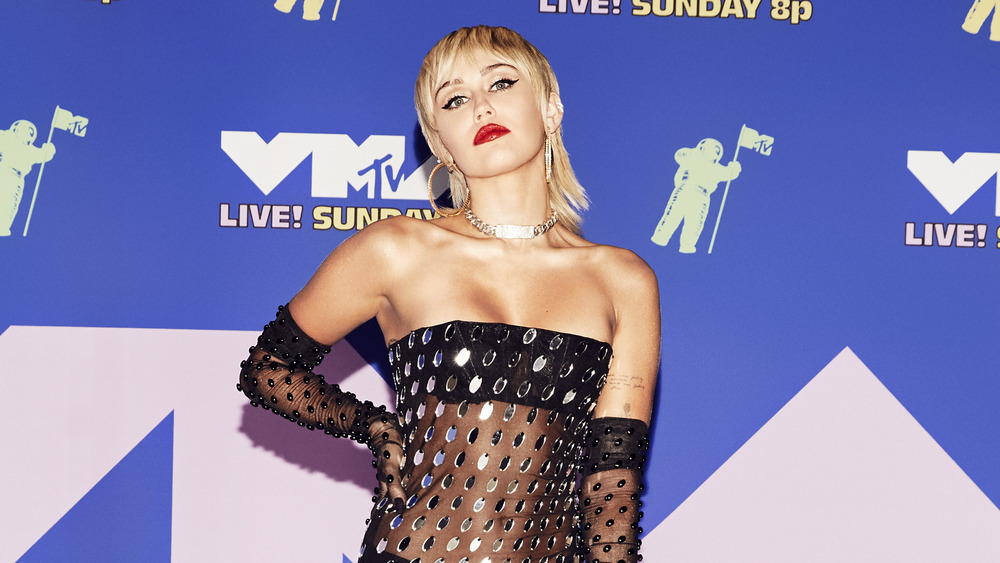 Vijat Mohindra/mtv Vmas 2020/Getty Images
Miley Cyrus has a new album out, in case you haven't heard. Plastic Hearts debuted on November 27th (via Capital FM). The opening track is named — in truly Miley fashion — "WTF Do I Know" (via People). It's a question we've all asked ourselves from time to time, but of course, the 28-year-old singer has a way of putting herself out there we can't help but admire. It's worth noting this record is two years in the making, but the artist has said she changed much of what she planned to release given the upheaval in her life. 
After all, Cyrus' marriage to actor Liam Hemsworth ended in 2019, with the singer explaining "there was too much conflict" (via ABC News). But even before their split, Cyrus endured plenty of drama, with her home with Hemsworth burning down in 2018 (via Insider). It's fair to say her music had to reflect her life now. Cyrus recently told Howard Stern in an interview, "When I write a song, that's what I feel like." She added, "It doesn't have to be my identity, but it has to be a part of me somewhere."
Miley Cyrus feels strong at times, but not always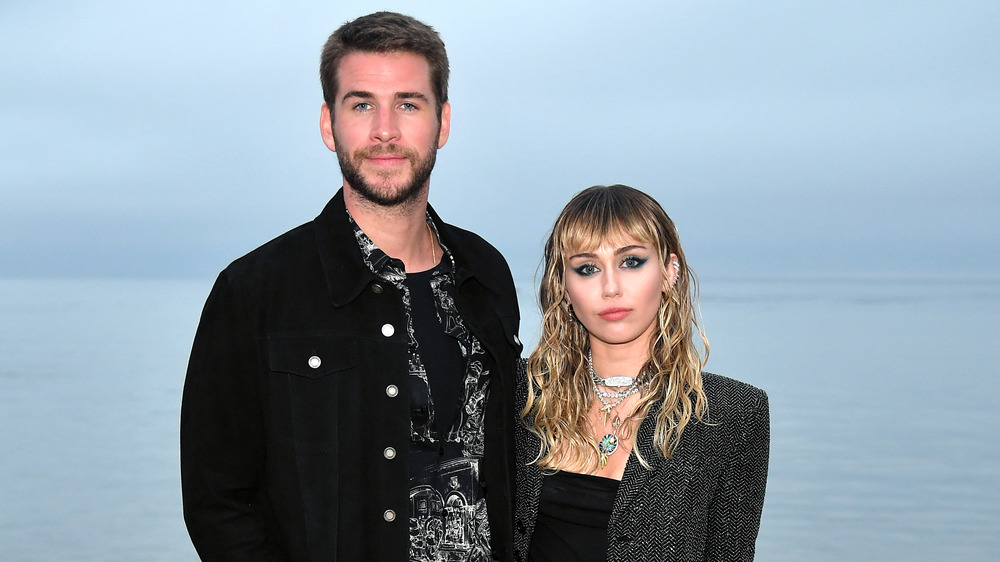 Neilson Barnard/Getty Images
About the first track from Plastic Hearts, which is clearly about her ex, Hemsworth, Cyrus told Stern, "[And with] 'WTF Do I Know,' it's not that it's how I feel every second of the day, it's how I felt for a moment." With lyrics with such a strong point of view, like, "You want an apology? Not from me / I had to leave you in your own misery" one has to wonder if she felt this way just sometimes. 
The former Hannah Montana star goes on to croon, "So tell me, baby, am I wrong that I moved on? / And I, and I don't even miss you / Thought that it'd be you until I die / But I let go." The star clarified to Stern about the lyrics, "Time kind of heals all, but that was at a time where I felt really strong. And then some days I don't."
Twitter certainly feels empowered by the track, with one fan tweeting, "Me: *crying 'cause of my broken heart* Me after listening to 'WTF do I know:' I'm a bad b***h. I'm gonna cut and dye my hair, change my whole wardrobe and personality." Another fan joked, "album makes me want to go divorce my husband so I can sing it at him."