The Real Reason You May Not See The Gaines Kids On Fixer Upper Anymore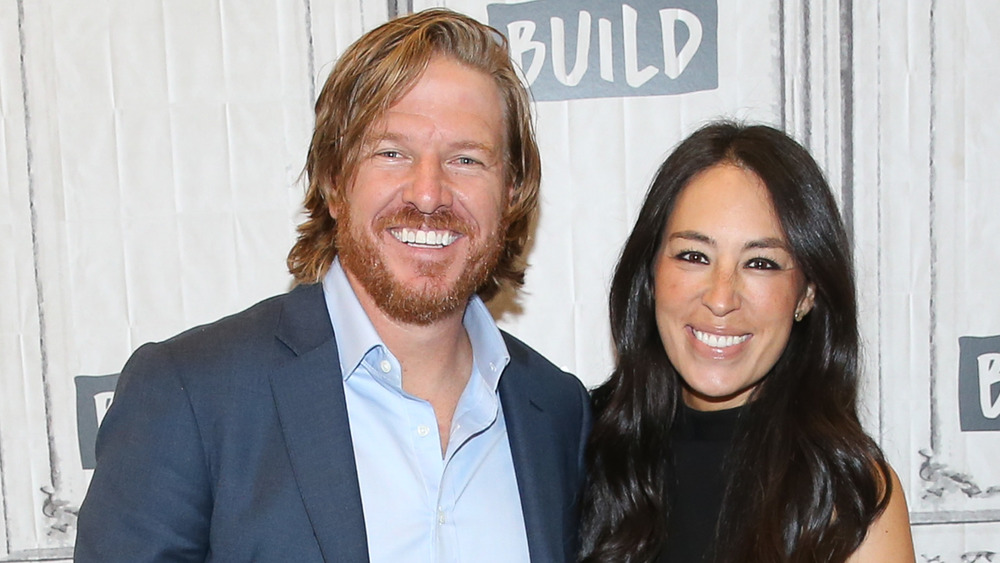 Rob Kim/Getty Images
Let's face it — the Gaines family is basically the cutest in the world. Joanna and Chip have five kids, Drake, Duke, Crew, Ella Rose, and Emmie Kay (via Parade). The brood ranges in age from teen to toddler, and fans of the tight-knit Waco, Texas natives will recall having seen the four older children on Fixer Upper on HGTV often (via Best Life). Little Crew was born after the final episode aired in 2018.
"The day we wrapped our final episode of ​Fixer Upper,​ we really believed it was a chapter closed," Joanna told People. But alas, the Gaineses have since launched their own Magnolia network under the Discovery, Inc. umbrella. So fans can expect to see their favorite home designing parents back on TV. And yet, their rebooted Fixer Upper is going to feel different to viewers for at least one very important reason — the kids may not be in the picture, so to speak.
Joanna Gaines says things are different with the kids now that they're older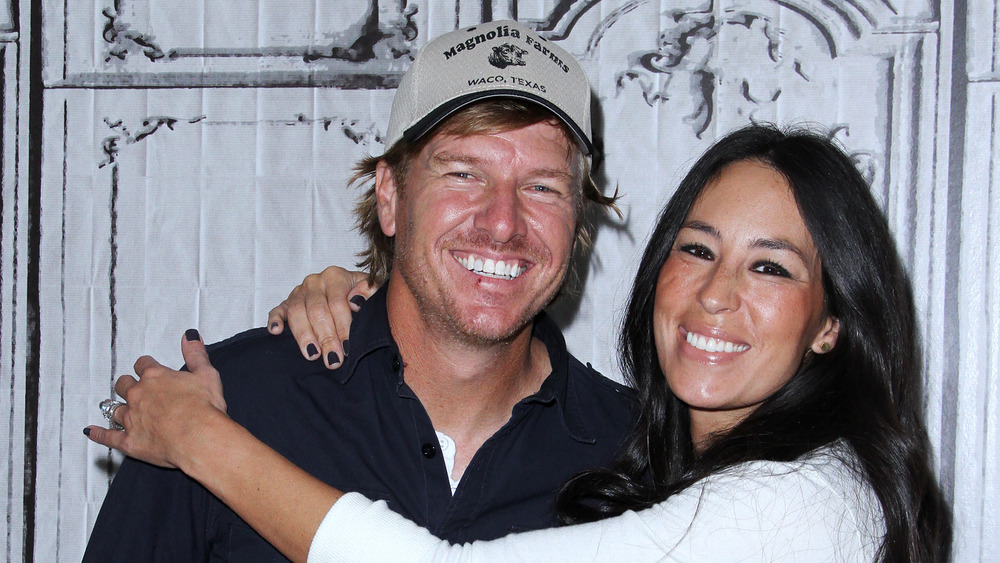 Donna Ward/Getty Images
When Fixer Upper debuted on HGTV back in 2013, the Gaines kids were little. This is a big reason mama Gaines is rethinking featuring them seven years later. "We want to be smart when it comes to our kids," she told People, adding, "When we first started the show, they were younger, and since they're a part of so much of what we do, it was just organic to include them."
Would you believe the kids were not super excited to be on camera, with Joanna saying, "But toward the end I started noticing, they don't necessarily love this." Moving forward, featuring their family on the show will be up to the kids themselves. "Now, if they volunteer to be a part, we are more than happy, but we never want to just force it for a scene," Gaines explained, adding, "They can make that choice. We'll see as much of the kids as they want to give us."