Whatever Happened To Taylor Hicks From American Idol?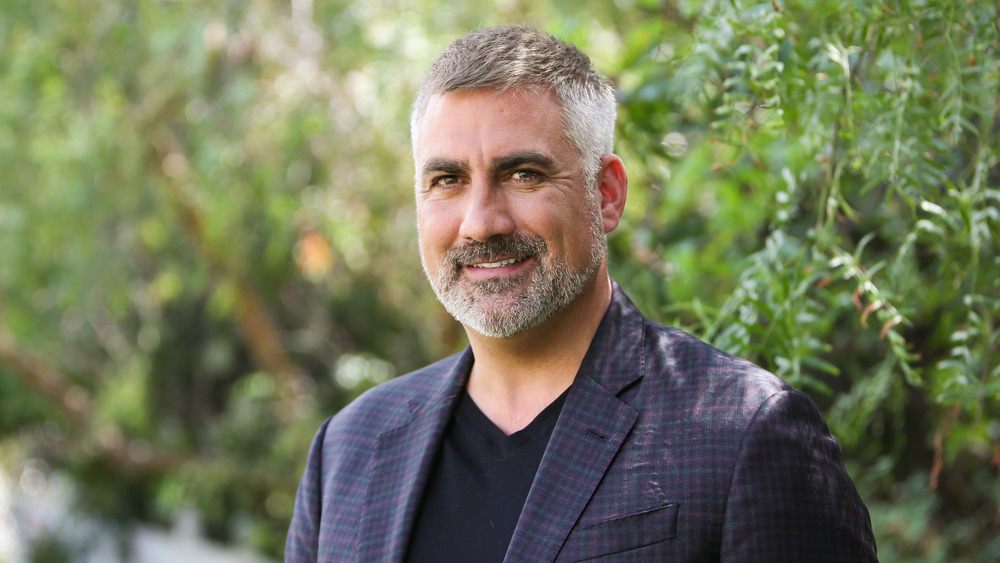 Paul Archuleta/Getty Images
American Idol fans will recall the thrilling moment Taylor Hicks won season five of the reality singing competition (via EW). That was back in 2006 — and would you believe the Alabama native beat Katharine McPhee to take home the win (via Popsugar)? His single "Do I Make You Proud?" would lead the 29-year-old to victory — he also sang past the now more well-known Kellie Pickler, and Chris Daughtry.
AOL credits Hicks' raspy voice for his win, noting he went on to sign a record deal, and that his single debuted on the Billboard Hot 100 at number one. Even tough-to-please American Idol judge Simon Cowell predicted Hicks would run away with the victory, so clearly fans loved him (via Today). So with that successful start, how did the gray-haired soul singer disappear into basic oblivion?
Well, unfortunately his star didn't shine for long, with his record label dropping him just two years after he won the nationwide singing contest.
Taylor Hicks has realized smaller scale success since his American Idol win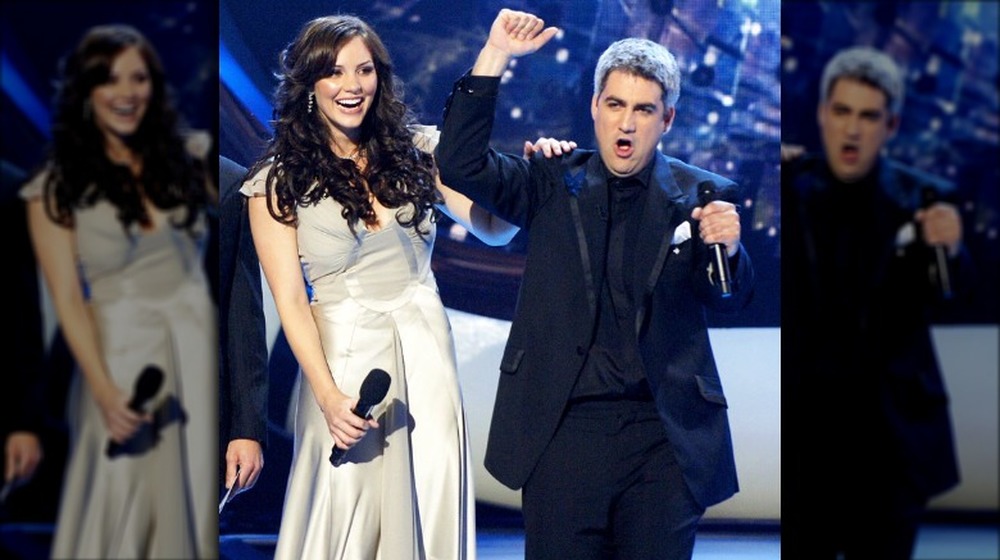 https://twitter.com/katharinemcphee/status/1034491726969241600
Nowadays, you'll find Hicks in Birmingham, Alabama at the BBQ restaurant he co-owns, Saw's Juke Joint. He's still a musician, as well. Hicks has experienced some major success in his singing career, despite not being as high profile as some of his fellow past American Idol winners, joining the cast of Grease on Broadway in 2008 in the role of Teen Angel (via Broadway.com). In 2012, he went on to have his own Las Vegas residency at Bally's, and then at the Paris (via Best of Vegas). Interestingly, Vegas is where Hicks auditioned for American Idol all those years ago (via American Idol Fandom). He would also publish a book, Heart Full of Soul in 2007.
The now 44-year-old has made a few TV appearances, namely on Law & Order: SVU and the not-yet-aired Stars Fell on Alabama (via IMDb). About the latter, Hicks shared on Instagram that his new songs are part of the movie soundtrack. Via social media, the singer also shares clips and photos that prove he is still performing with his signature "Soul Patrol" sound, harmonica and all.