Jennifer Lopez Shares Her Thoughts About Netflix's Selena Series
Emma Mcintyre /ama2020/Getty Images
Jennifer Lopez never stops surprising fans with her numerous talents. A true triple threat, the star gave a jaw-dropping performance in 2019's film Hustlers, and kicked off 2020 with a dazzling Super Bowl halftime show alongside fellow Latina songstress, Shakira. But one of Lopez's most revered performances was her portrayal of Tejano music icon Selena Quintanilla in the 1997 biopic, Selena. The film proved Lopez's acting chops, even earning her a Golden Globe nomination for best actress in a musical or comedy. 
But now, Netflix has released a brand new adaptation of Selena's story, aptly titled Selena: The Series, with actress Christian Serratos starring as the legendary singer. Serratos, who's also starred in AMC's hit series, The Walking Dead, has said that she felt intimidated to take on such an iconic role. "I had to really take such care and have so much respect for everything the fans love and everything that she was to her family," she said in an interview with the Los Angeles Times. "And I knew I was never going to make everybody happy. I knew that because she had that star quality."
Given Serratos' fears and Lopez's own treasured portrayal of Quintanilla, fans have been extremely curious to know the 51-year-old's thoughts on the new series. In late November 2020, Jennifer Lopez finally spoke about the Netflix show.
Jennifer Lopez 'can't wait' to see the new Selena series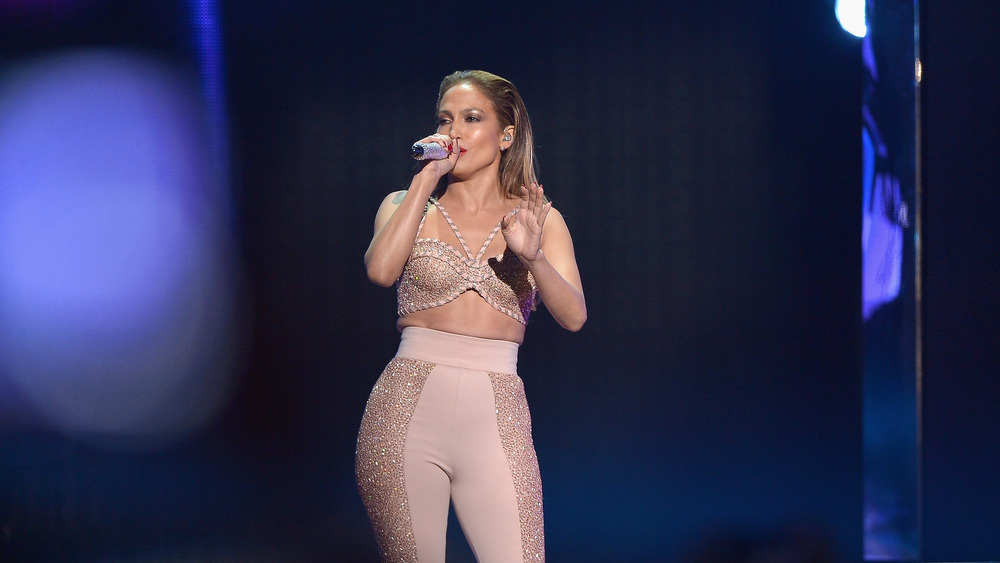 Rodrigo Varela/Getty Images
In an interview with Billboard back in March 2017, Jennifer Lopez shared her own struggle in properly depicting Selena Quintanilla. "It was about portraying her as best I could," she explained, "to where people weren't thinking of anybody but her when they were watching."
It's safe to say Lopez did a bang-up job, but that doesn't mean she can't appreciate a brand new interpretation of the role. In an interview clip shared on Selena: The Series' Instagram page on Nov. 24, 2020, Lopez gave her blessing to Christian Serratos and the new Netflix show. "Playing Selena was kind of a landmark moment in my career, and I was so excited when I saw the trailer and heard about it," Lopez said. "It's a great way for this generation to get to know Selena. I love Selena. It's a big part of my life and my career. And I can't wait to see it."
Despite Lopez's excitement, the series unfortunately hasn't been too well-received by critics. Vulture called it "disappointing," characterizing Serratos' portrayal of Quintanilla as "childish and flighty." As of this writing, it currently has 43 percent rating on Rotten Tomatoes. However, the show may have a chance to redeem itself — the second season has already wrapped filming, though no release date has been announced (via the Los Angeles Times). In the meantime, fans can catch part one of Selena: The Series on Netflix.