Why Queen Elizabeth Didn't Attend Prince Charles And Camilla's Wedding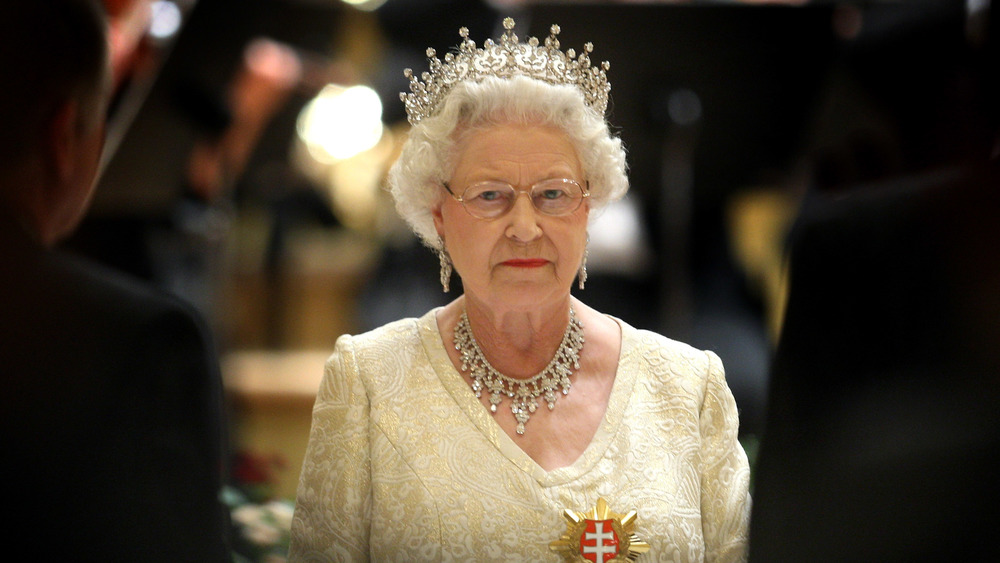 Chris Jackson/Getty Images
It's hard to picture a major royal family event without Queen Elizabeth II in attendance, much less a royal wedding. Marriage is such an important element of a royal's life that the Queen, per BBC, has to sign an official document called the Instrument of Consent approving every union. Prince Charles' marriage to Camilla Parker-Bowles was no exception — it would not have been able to go forward without the Queen's permission. Yet, when Prince Charles finally did marry Camilla in 2005, the Queen was not in attendance.
According to The Daily Express, the Queen's absence from the wedding caused rampant speculation that, though she gave her formal approval, she did not actually support the couple's relationship. This was easy speculation to make as Charles and Camilla's relationship was notoriously controversial; by the time they got married, their affair had been tabloid fodder for more than a decade. What many forget when they hear the Queen "snubbed" her son's second wedding, though, is that the dust had largely settled from the scandalous '90s affair.
This is the real reason Queen Elizabeth couldn't attend Prince Charles and Camilla's wedding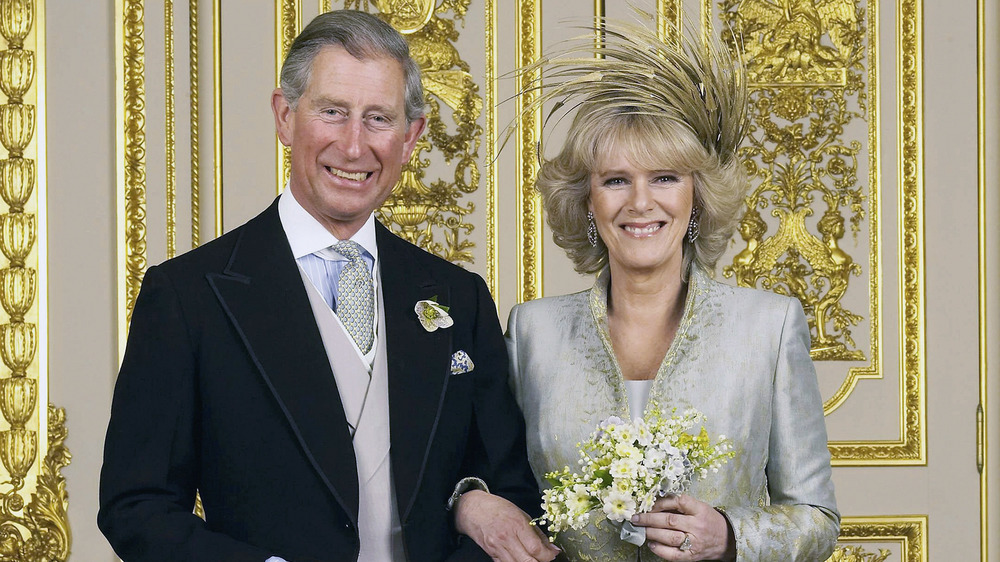 Pool/Getty Images
Though it would be easy to assume the Queen didn't approve of Charles and Camilla's marriage, and thus refused to attend the wedding, because of the scandal the pair brought on the royal family with their affair, that isn't actually the case. In fact, based on the information that is publicly available, all signs point to the fact that the Queen was happy for his son to finally be with the woman he loves.
According to The Telegraph (via The Daily Express), Queen Elizabeth did approve of Charles and Camilla's marriage. She hosted a lavish reception for them after their wedding and gave a heartfelt speech during which she acknowledged their bumpy road to being together, saying, "They have come through and I'm very proud and wish them well." Her absence from the ceremony was clearly not personal.
In truth, Queen Elizabeth didn't attend Charles and Camilla's wedding because of her role as head of the Church of England. According to The Telegraph (via The Daily Express), the Queen's duties outweighed familial obligations when making this decision. Prince Charles and Camilla, as divorcees, had a civil ceremony, rather than a wedding in the Church of England. The Church considers marriage a lifelong commitment, and discourages divorce (via The Sun). The Queen's role as head of the Church means that she must uphold its values. 
However, as The Daily Express notes, the Queen did attend Prince Harry and Meghan Markle's wedding in 2018, even though Markle had previously been married. At the time, the royal butler revealed the apparent change of the Queen's priorities came down to the fact that divorce has become more accepted within the Church in the years since Charles and Camilla's wedding.