The Major Decision That Changed Kat Von D's Life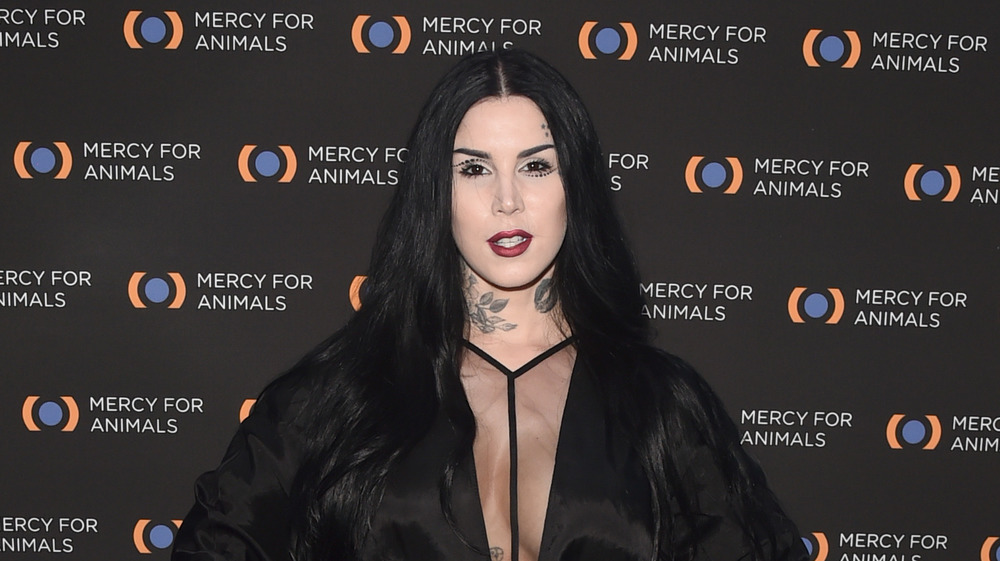 Alberto E. Rodriguez/Getty Images
Kat Von D has lived more lives than even her beloved Sphinx cats. From dropping out of school at 14 to becoming one of the most in-demand tattoo artists in the world, then heading up her own reality show after being too big of a personality for someone else's, and transitioning into launching her hugely popular beauty brand. Oh, and naturally becoming a wife and mother along the way, too. She got famous for speaking her mind and the KVD Beauty founder continues to utilize her platform to inspire fans and followers to learn from her mistakes, as a staunch animal rights activist and strict vegan.
No stranger to controversy, Von D has weathered several public storms over the years, but she isn't one to back down from taking responsibility. To that end, the legendary tattoo artist opened up about one of the biggest struggles of her life and the best decision she ever made.
The legendary tattoo artist had to get healthy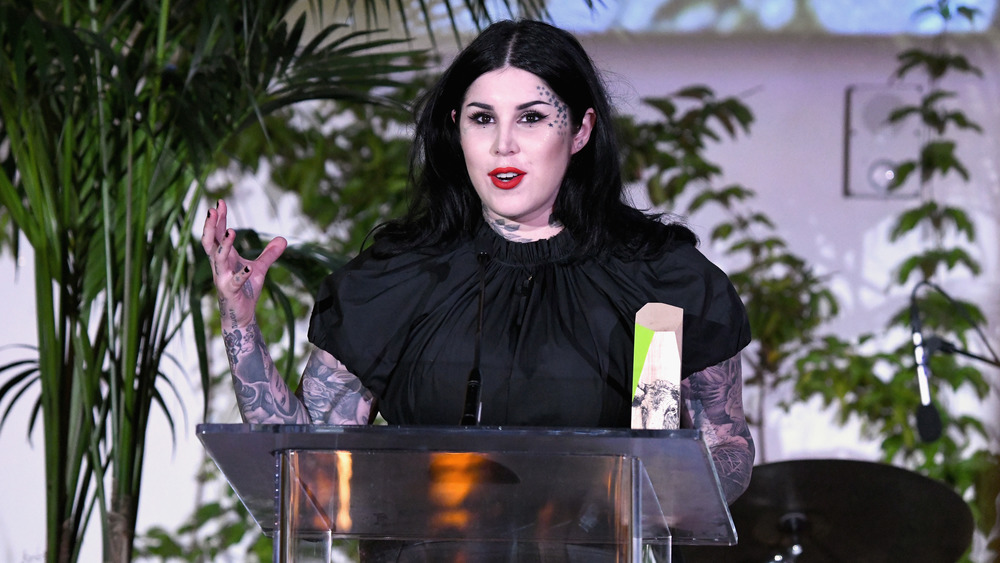 Michael Kovac/Getty Images
In 2007, Kat Von D decided to get sober. She admitted to The Fix that it wasn't something she foresaw happening, sharing, "Looking back at my wild drinking days, I really never imagined that I would be excited about being sober." However, "When you are on the other side of things, you have such a profoundly different perspective on life. On this side, you realize it's something to be celebrated." There were several major reasons she took the step but, at least back then, Von D predominantly wanted to protect her business.
She explained, "During my drinking years, I was acutely aware that I could be operating at a much more proficient level if I could just eliminate these distractions." Celebrating a whole decade of sobriety, Von D wrote on Instagram, "Looking at old photos from back when I used to drink+get high. ...I looked like I was probably just having a good time... but if you look closely, I was obviously desperately hurting."
Getting sober was the best decision Kat Von D ever made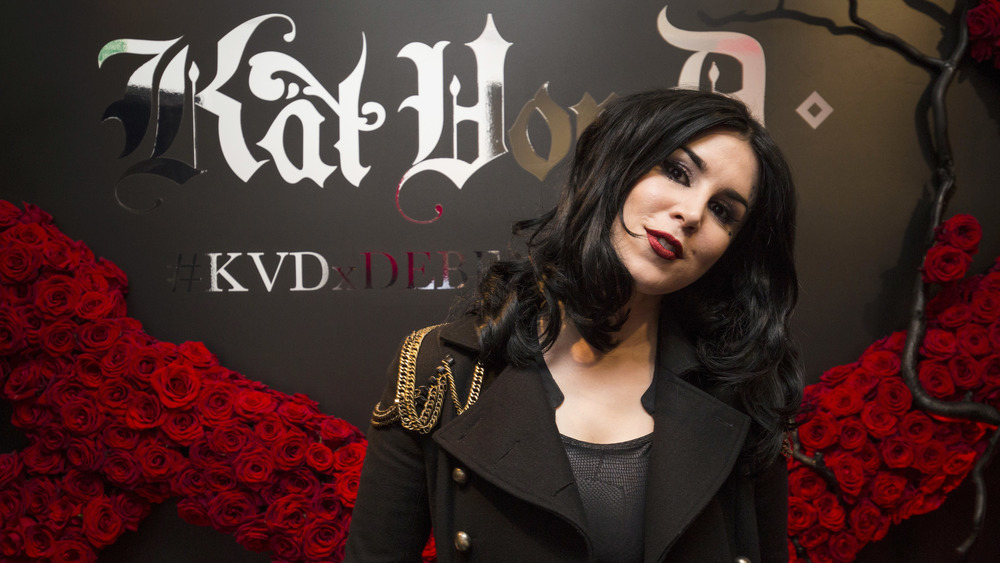 Jack Taylor/Getty Images
Kat Von D bravely revealed to The Fix, "I am grateful that I was on TV during the tail end of my drinking; the first season of LA Ink. I am glad that happened and that it was public because it shows people that you can change." Getting sober has given her a new perspective on others, with the KVD Beauty founder admitting, "I don't look at a drug addict or somebody who has a drinking problem as hopeless. I believe everybody can evolve and find their path."
Tellingly, Von D visited long-time friend Bam Margera in rehab in 2019. On Instagram, she opined, "Getting sober was not easy for me. ...I still clearly remember the physical pain from withdrawals, the profound desire to die, and the overwhelming sense of loneliness I felt that day I decided to quit." The tattoo artist shared how proud she was of Margera, and confirmed she'd be there to help him through his journey. Thankfully, Von D has never looked back.