What Happened To Yolanda Saldivar After Selena's Murder?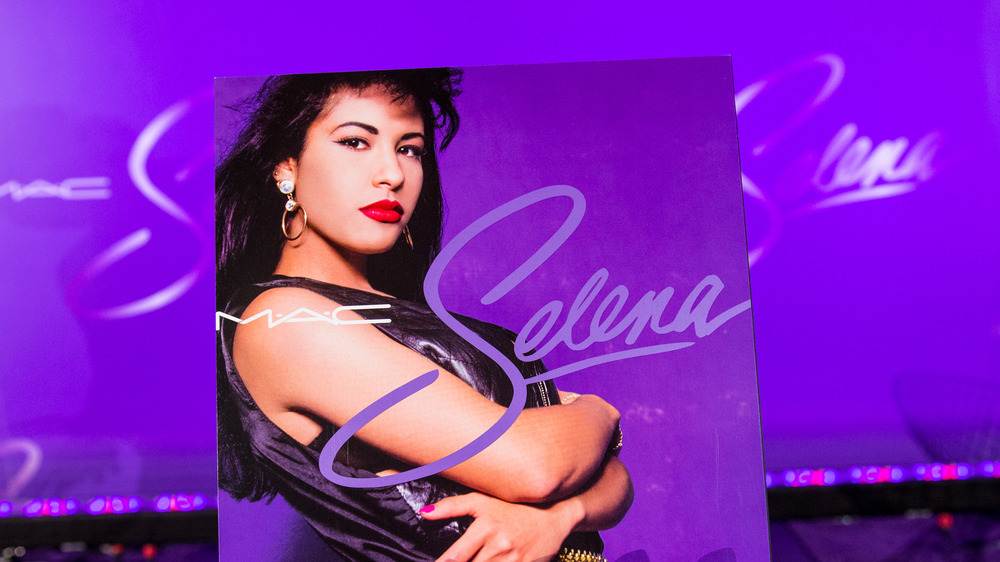 Matt Petit/Getty Images
The world was sent into shock after beloved Tejano artist Selena Quintanilla-Perez was murdered on March 31, 1995 by her fan club president and close confidant, Yolanda Saldivar (via Oprah Magazine). The rising star was only 23 when she was murdered, but was already a favorite of fans and quickly became a Latina icon. In addition to her mid-'90s stardom, she was happily in love and became married to husband and bandmate, Chris Perez. All of this was documented in the 1997 flick Selena, starring Jennifer Lopez, which catapulted the "Bidi Bidi Bom Bom" singer to legendary status in the United States. 
More of Selena's story is set to be told with Netflix's new bio-musical drama, Selena: The Series, starring The Walking Dead actress Christian Serratos in the lead roll. The series will cover the "Como la Flor" songstress' life leading up to her death and address the tragedy surrounding her murder. 
To find out what happened to Yolanda Saldivar after she shot Selena to death, keep reading. 
Yolanda Saldivar is serving life in prison for Selena's murder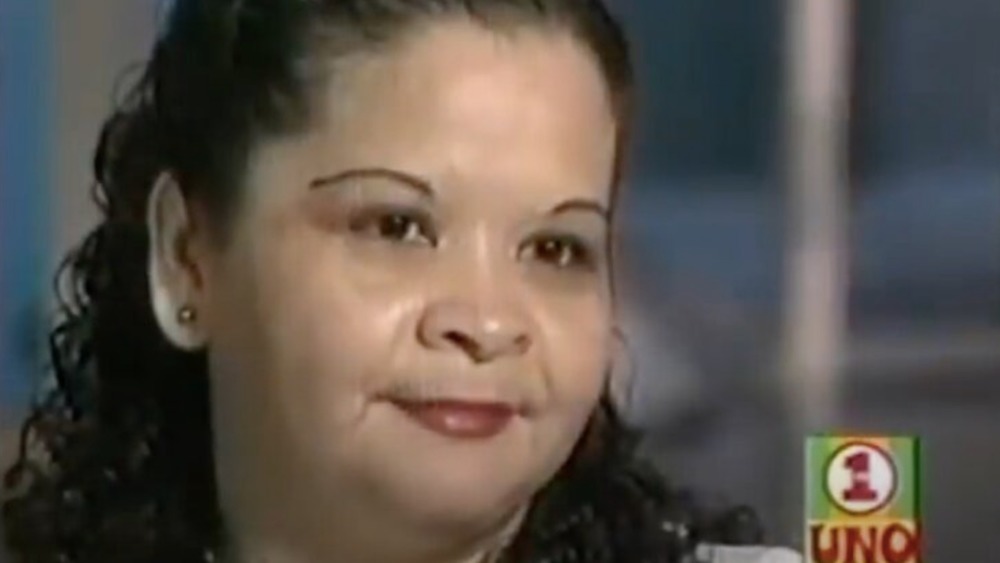 Yolanda Saldivar was in a heated argument with Selena about embezzling money from the Selena enterprises she managed when she ultimately shot and killed the singer in a motel in Corpus Christi, Texas. Although Selena was heavily bleeding and struggling for her life, she was able to identify her Saldivar as her killer before collapsing (via A&E). 
The former fan club president was apparently questioned by Selena's father earlier in the month, telling her that he was "going to go to the police and make an investigation for embezzlement," per UPI. She then put in a deposit for a firearm after that exchange (via The New York Times). 
These details were key in a jury's decision to give a guilty verdict for Saldivar on Oct. 23, 1995 after a short two-hour deliberation (via Parade). Saldivar testified that she intended to commit suicide instead of murdering the "I Could Fall in Love With You" singer, but that didn't fly with the jury, who ultimately sentenced Saldivar to a maximum life in prison. She is currently serving her sentence in a maximum-security women's prison at Mountain View Unit in Gatesville, Texas. 
Parade also reported that Saldivar continuously appealed her conviction (not too much success) and that she is eligible for parole in March 2025, almost 30 years after Selena's death.