The Bachelor's Lauren Bushnell And Her Country Star Husband Have Exciting Family News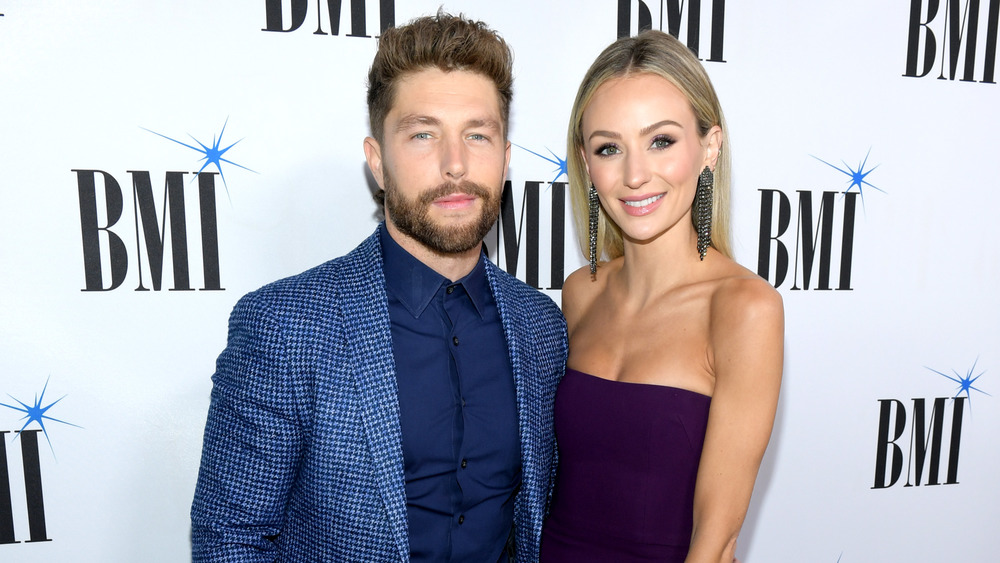 Jason Kempin/Getty Images
Fans watched Lauren Bushnell accept a proposal from The Bachelor's Ben Higgins on season 20 (via Today). Then in 2019, the reality star would say "yes" to country singer Chris Lane's proposal — and this time, the couple made it to the altar (via Us Weekly). Now, Bushnell has some more exciting news for her fans. The 30-year-old is expecting her first child with Lane, which is apparently something the couple has been hoping for.
"In terms of future goals, to me, that's my number one goal is having a family," she told People in early 2020, adding, "Career stuff is amazing and I feel very blessed, but I've always wanted to be a mom. I'm excited, that's my number one most exciting next chapter."
It seems her "dream" is coming true — as this is exactly how she put her announcement.
Lauren Bushnell shares more details about her pregnancy news
Bushnell posted an ultrasound video via Instagram along with a very sweet caption: "A dream. Except I'm not dreaming. I'm wide awake." The joyful mama went on to write, "Holding your dads [sic] hand, watching you dance around in my belly. Listening to your little heart beat. My new favorite sound. A miracle. New life. Our sweet baby. Thank you Jesus! All the glory belongs to You."
The reality star also told People about finding out she and Lane were expecting, "I just had a feeling so I took a pregnancy test. There really wasn't anything physical happening; I just had a funny feeling I was pregnant." She added, "I took a test and believe I was about three-and-a-half weeks at that point, so the second line was very faint. I showed Chris and he didn't believe the test. We went to the store together and bought a digital test and it clearly read 'pregnant.' I think I took about 10 more still in disbelief!"
Here's wishing the soon-to-be parents health and happiness as they prepare for their bundle of joy.