The Untold Truth Of Former Bachelor Ben Higgins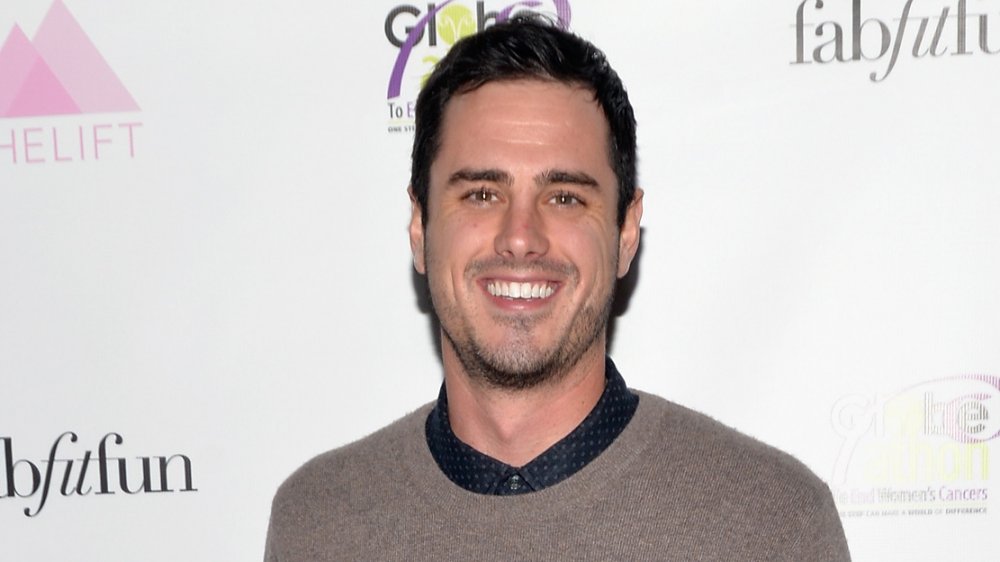 Michael Tullberg/Getty Images
It's been a few years since Ben Higgins' Bachelor season back in 2016, but fans still remember his time on the show well. So does Ben, although there are some moments he admits he' would like to forget. Rewatching a recap of his experience on the show recently stirred up a lot of memories for Higgins.
"I had my hand on my forehead peeking through my fingers the whole time," he told Good Morning America of watching his season showcased on The Bachelor: The Greatest Seasons — Ever! "I forget a lot of that experience because life has moved so fast since then and there's been a lot of changes. Some of the small interactions, limo entrances I had forgotten or it had sparked memories. A lot of it I was embarrassed by and then I also was reliving one of the coolest moments of my life."
Ben Higgins was torn between two women on The Bachelor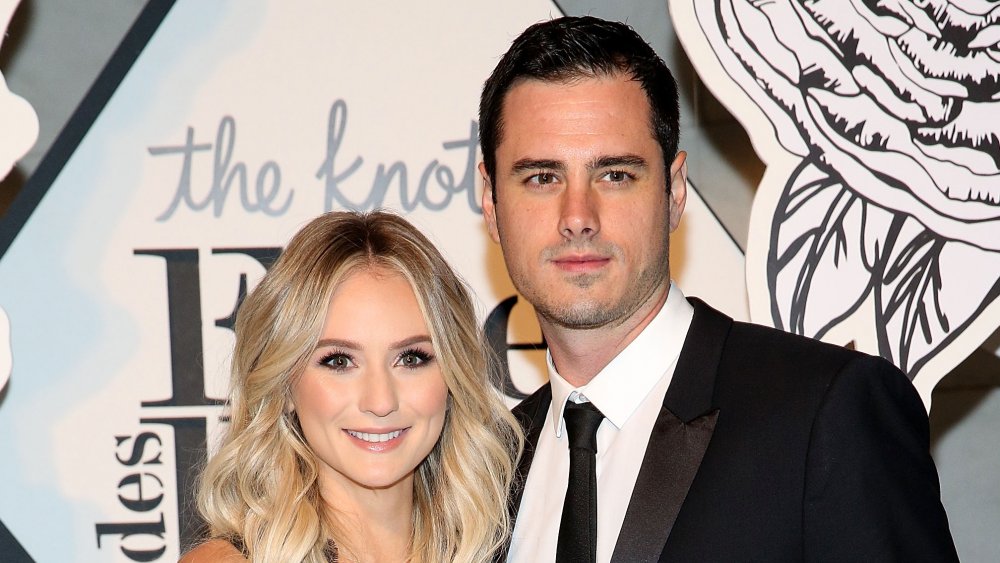 Robin Marchant/Getty Images
For those of you who have forgotten, Ben was torn between contestants Jojo Fletcher and Lauren Bushnell and ended up confessing his love for both of them in one of the most dramatic Bachelor seasons ever. "It was hard watching it back — mostly because I remember 26-year-old me and how much I felt the world was falling in on me," said Ben. "And then how much these women would be hurt."
Ben ended up proposing to Lauren, but it didn't work out and the couple broke up in 2017. "I don't think we wanted to make it work, because I think internally we knew just how unhealthy it probably was to continue to go on," Ben told ET. "We were just looking for an out, but trying our best to make it last as long as we could to see if maybe we found the secret sauce. At some point, we never did."
Ben Higgins is happily engaged to Jessica Clarke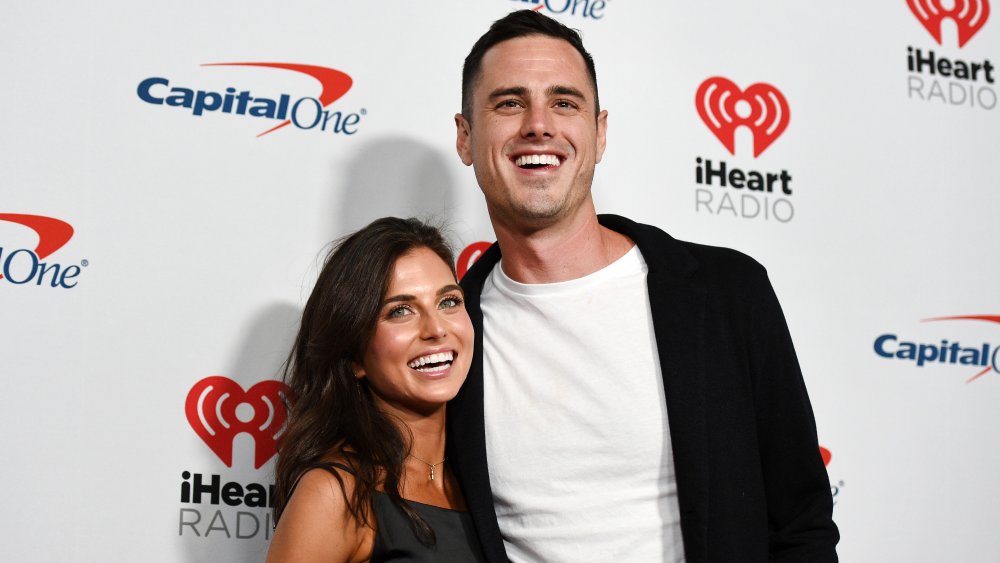 David Becker/Getty Images
Ben has happily moved on with Jessica Clarke, a fitness entrepreneur. Ben proposed to Jessica in March and couldn't be happier. "I now officially have the most beautiful, kind hearted, supportive, well intentioned person to spend life with!" he wrote in the caption of an Instagram post announcing their engagement.
The couple are eagerly planning their future together, and recently announced that they are looking forward to having kids. "Jess and I are very interested in adopting," Ben told Us Weekly. "It would be such a gift to our family. I definitely am excited about the idea of adopting, so if that means that we have two adopted kids, if that means we have three adopted kids, if that means we have kids that are biologically ours, I don't know yet, but we definitely want a family."