The Strange Story Behind The Fictional Founder Of Bath & Body Works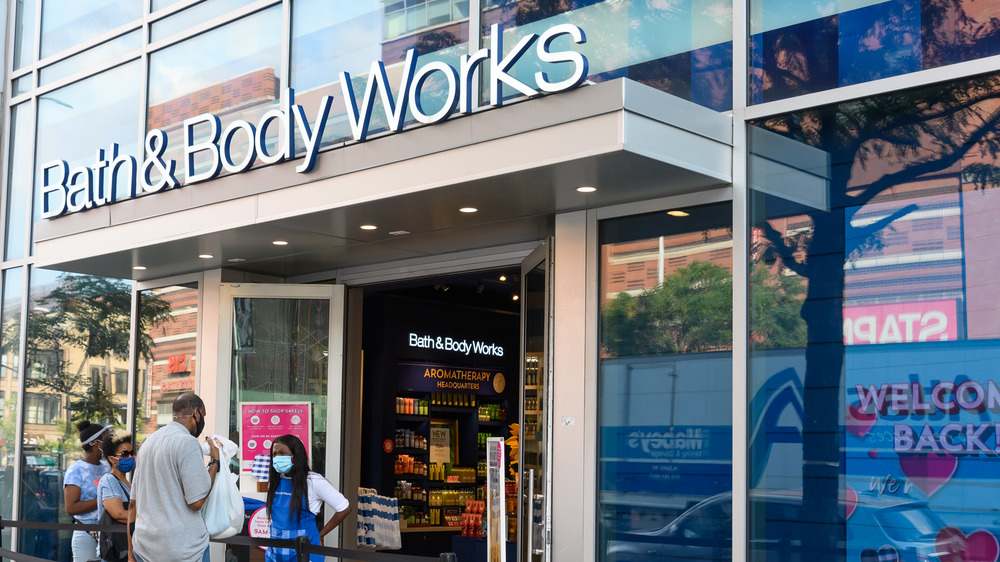 Noam Galai/Getty Images
Bath & Body Works is a favorite destination for skincare and home fragrances, and it seems like they've been around forever. If you have memories of buying Cucumber Melon-scented everything in the 6th grade, you're not the only one. In a world where malls feel obsolete and online shopping reigns king, Bath & Body Works is holding on strong. Trends may come and go, but classic fragrances and nostalgia for a simpler time are forever. In fact, given the brand's ability to stay afloat amid the various crises of 2020, Columbus Monthly called Bath & Body Works the "new star" and "dominant force" of the L Brands family. 
You might be surprised to learn that Bath & Body Works hasn't been around all that long. Headquartered in Ohio, the brand got its start in 1990. After being displayed as a bath and beauty line in Express stores, Bath & Body Works got their own storefront that year at a Massachusetts mall. 
The brand had a bit of a rocky start. As The New York Times reported in 1991, The Body Shop hit Bath & Body Works with a lawsuit. The reason? The Body Shop felt that the younger brand's look and name were a little too close to their own. As Racked noted, Bath & Body Works "quickly ditched its original green earthy logo" and pivoted to a country-living feel. At the heart of that vision was their fictional founder, Kate.
Kate comes with a whole backstory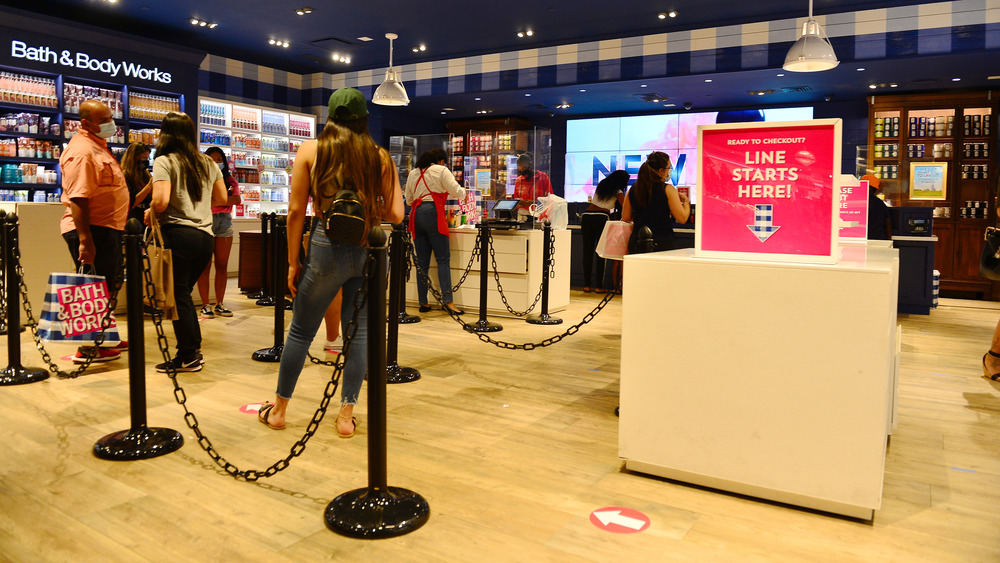 Johnny Louis/Getty Images
Kate is almost like an urban myth. As noted on From the Heartland: Vintage Bath & Body Works, a Tumblr account run by a former Bath & Body Works employee, Kate's "story was told to employees so they could always stay 'on brand' in their work." As Forbes put it, "Each store is modeled like Kate's house and customers are treated as her guests." While the character is not quite an official mascot or anything, the idea of Kate has been a significant part of employee folklore.
"Kate grew up on a farm in the Midwest and loved to make her own beauty products using the natural ingredients she found around the farm," one manager said, according to From The Heartland. "She went to college and majored in biology so she could learn more about the beneficial properties of these natural ingredients. When she graduated, she decided to open up her own store to sell her homemade, natural beauty products." And the rest was Bath & Body Works history.
A Bath & Body Works annual report gave Kate a shoutout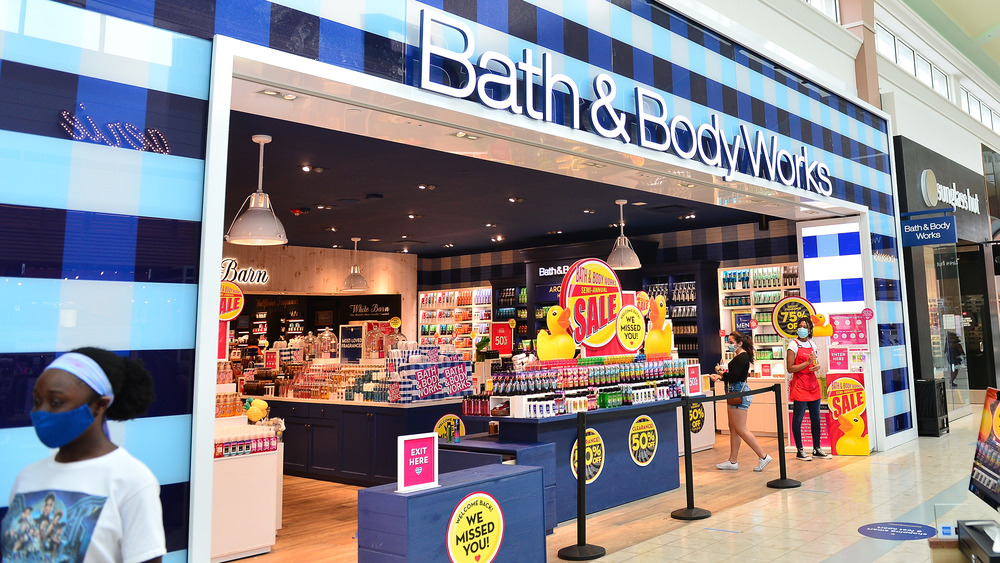 Johnny Louis/Getty Images
Kate is more than just store lore, however. She is a part of the brand's larger marketing scheme. CEO Les Wexner even mentioned Kate in Limited Brand's 1997 Annual Report. As From the Heartland notes, Wexner said, "[Bath & Body Works] has a conscience: a conscience they call 'Kate,' the fictional company founder."
"Everyone in the business knows her values, and what's important to her," he went on to say in the aforementioned report. "They talk in terms of a product's 'essential Kateness.' Would Kate do it? No? OK. Don't. It's that easy."
It seems like the fictional founder's sensibilities have been a big hit with Bath & Body Works' customers. Kate is a part of the official history, and she has come to life in all of the products; to this day, there are "Christmas At Kate's" items gracing the shelves. The store may go through different phases and eras, but the Kateness of it all is there to stay.