Bath & Body Works Just Announced Sad News For Fans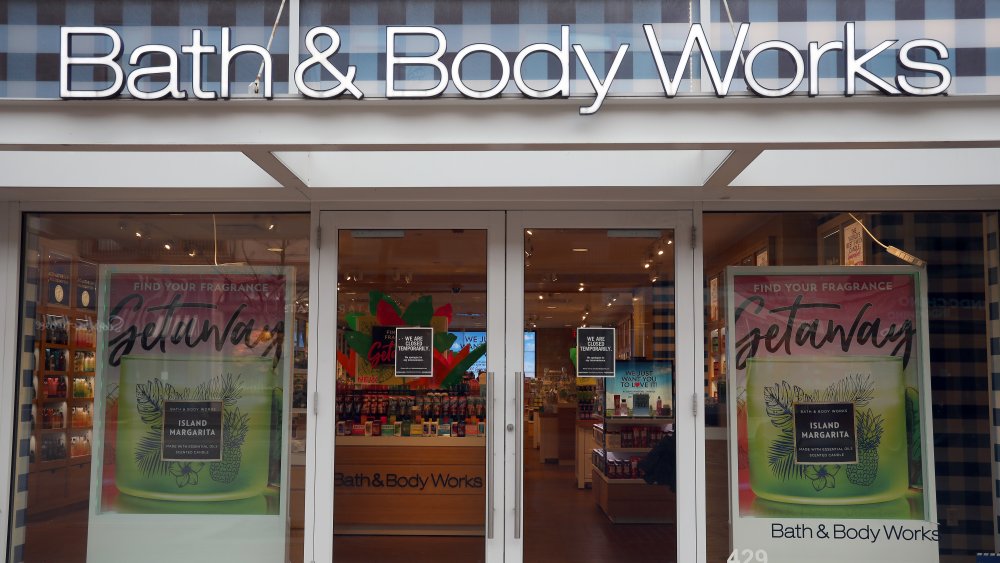 Jamie Squire/Getty Images
Who doesn't love Bath & Body Works? Would any mall really be the same without the smell of Japanese cherry blossom and cucumber melon wafting through the space? The chain has always been a great place to go to find all things fresh, floral, and fruity, but while the store may be a fan favorite, shutdowns and shelter-in-place orders have taken their toll, and the brand has announced it will close 50 stores, mostly in malls where its owner, L Brands, doesn't expect foot traffic to get back to normal anytime soon (via Cosmopolitan). The locations of the shuttered stores have not yet been announced. 
But even while stores are closing, there are two products that have continued to fly off the shelves for Bath & Body Works, and that's actually led to a sales boon for the chain. 
Bath & Body Works' hand sanitizer business is still booming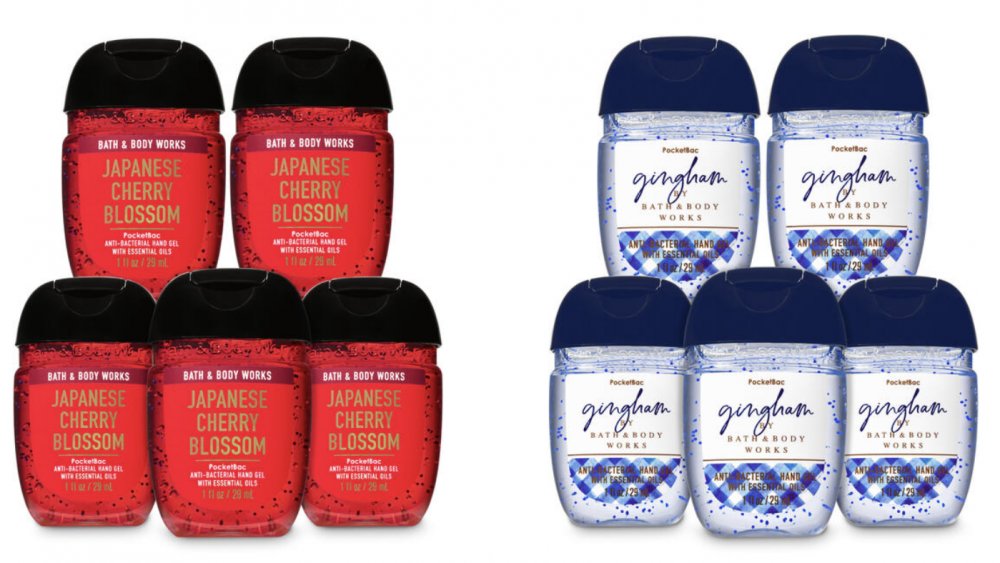 Bath & Body Works
While fewer folks might have been looking to buy lotions and scrubs, Bath & Body Works has benefited from the demand for soaps and hand sanitizers as sales moved online in response to stores heeding the call to observe social distancing — in fact, web sales saw an increase of 85 percent over last year. Even with the temporary pandemic-induced closures, the chain had a respectable earnings quarter, and it expects its sanitizer lines to become a $300 million business this year from just $100 million last year (via CNN).
"We do believe that that portion of the business especially will continue to grow rapidly as again sanitizer is now something that will likely be part of all of our daily routines for the months and years ahead," CEO Andrew Meslow told the company's investors, when they reported earnings for the first quarter of this year (via Today).
Bath & Body Works may actually open new outlets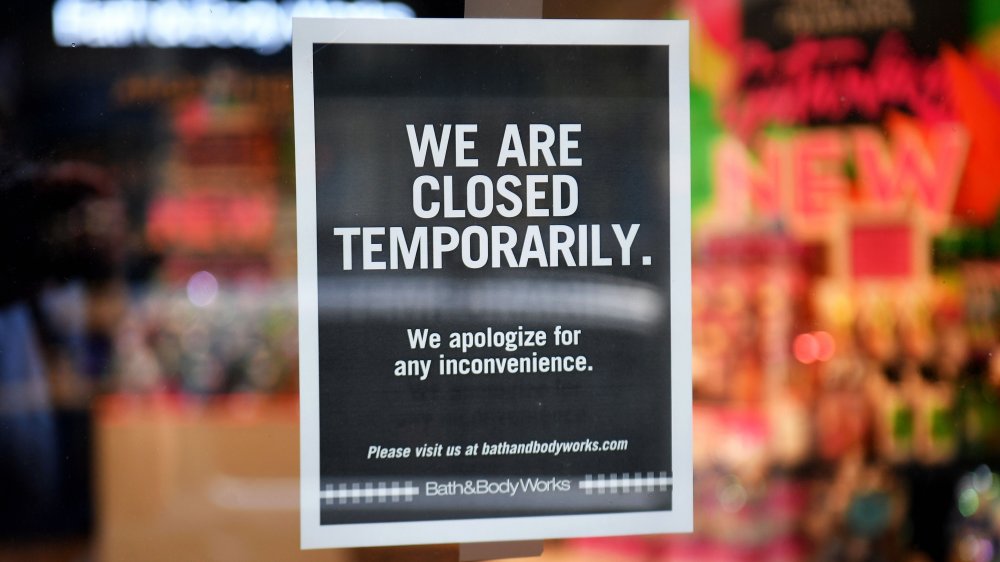 Angela Weiss/Getty Images
The news isn't all bad for Bath & Body Works, because even if it is shuttering 50 of its mall-based stores, it plans to open as many as 26 new outlets across the U.S. and Canada. Altogether, the tweaks to the brand's store tally will mean it still has over 1,700 stores across the US and Canada (via Today).
COVID-19 has unleashed a retail-mageddon among America's best-known brands. Struggling brands like Pier 1 Imports, JCPenney, J Crew, and Neiman Marcus have all had to declare bankruptcy in the past few months — even Bath & Body Works' sister company Victoria's Secret has said it will permanently close a quarter of its stores. Other than groceries, America's retail and restaurant sectors have been brought to its knees by closures brought about by the virus, and the bad news is, more companies are likely to follow suit (via Forbes).