Why This Hamilton Star Created A Viral Hanukkah Song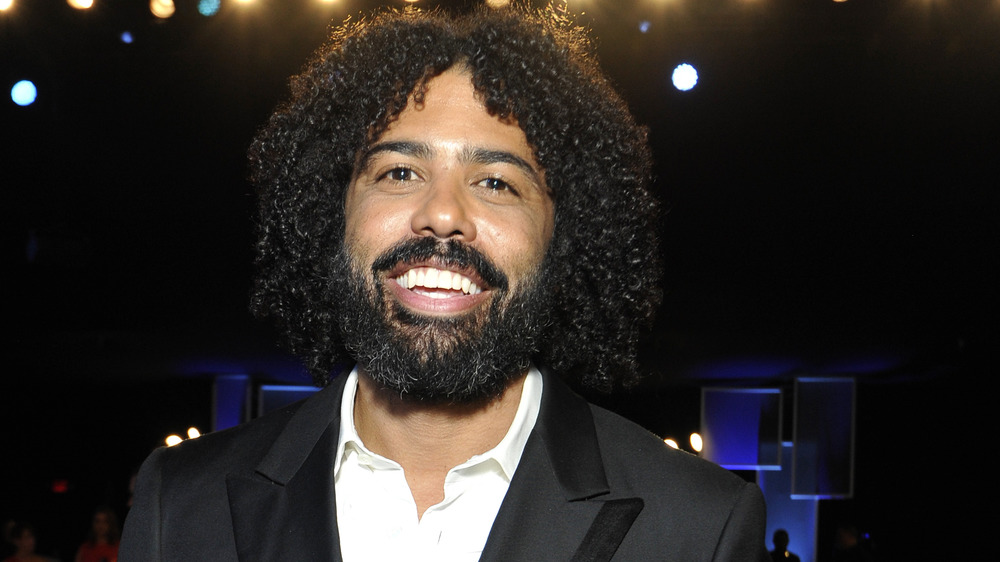 John Sciulli/Getty Images
Not throwing away his shot...at getting his holiday wish! Daveed Diggs, who received raves (and a Tony award) for his performance in Hamilton, has since gone on to non-singing projects such as roles in Black-ish and TNT's Snowpiercer. But the multitalented actor just returned to both his musical and cultural roots with a song that's currently burning up the internet faster than the Hanukkah menorah candles on the eighth night.
With his creative partners William Huston and Jonathan Snipes, Diggs wrote and performed "Puppy for Hanukkah" for the Disney Channel, which premiered on Dec. 4 (four days before Hanukkah 2020) and has garnered hundreds of thousands of views since then. The song, lip-synched by three talented young actors, follows a Jewish boy's journey to get his heart's desire on the Festival of Lights. He runs into some disappointment on the way ("Okay, first night/And I'm feeling bright/Mama came with a gift-wrapped box/It don't bark, don't bite, don't cry when I shake it/So I'm pretty sure that it's just socks"), but just when everything seems bleak, the final night brings a furry, adorable surprise.
Diggs wrote this song for a very personal reason
The song is getting raves not only for its catchy beat, but also for added touches that make it a legit Hanukkah classic: mentions of potato latkes (with sour cream and applesauce, thank you), the "shammas," (the extra candle used to light the others on the Hanukkah menorah), the Hebrew blessing over the candles (made cooler through autotune), the klezmer clarinet in the background. Diggs even works in the melody to a traditional children's song, "S'vivon, sov sov sov." But maybe the most exciting aspect of the video is that it features children of color — an inclusive decision that reflects the actor's own background.
Diggs, who played both the Marquis de Lafayette and Thomas Jefferson in Hamilton, is biracial; his mother is white and Jewish; his father is Black (per Broadway.com). He attended Hebrew school, and though he opted out of a bar mitzvah, he still identifies with his faith. "I was honored when Disney Channel approached me to come up with a fresh Hanukkah tune and embraced the opportunity to share my love of music and a little piece of my culture," he said in a statement to the network.
It's that acknowledgement that Judaism comes in all colors and nationalities that sets "Puppy for Hanukkah" above other humorous holiday songs (we're looking at you, Adam Sandler's "The Hanukkah Song"). That in itself makes it a gift that will last long after this year's candles have melted into a waxy puddle on the dining room table. Chag sameach, Daveed!