The FDA's Report On The Pfizer COVID-19 Vaccine Is Turning Heads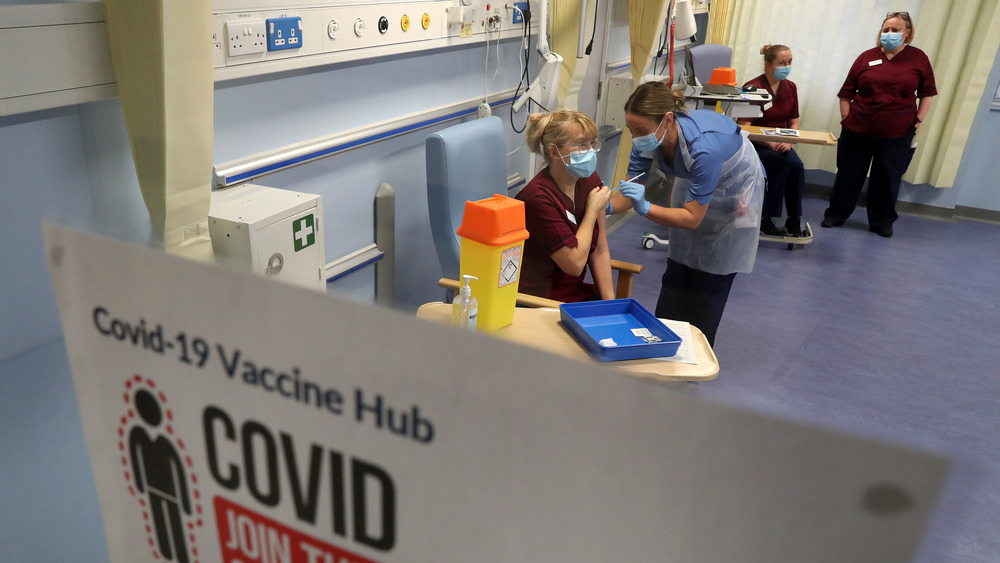 Pool/Getty Images
While those at higher risk from coronavirus — including frontline health care workers and the elderly — line up to get their COVID-19 shots in the United Kingdom, the FDA released its first analysis of clinical trial data on the vaccine developed by Pfizer and BioNTech in the United States. The FDA says its findings confirm that the shot provides strong protection against the coronavirus within 10 days of the first dose, and that the vaccine worked well, independent of a volunteer's age, race, and weight. While it didn't trigger any serious side effects, those who get the shot can expect to develop side effects that include aches and fevers (via The New York Times).  
Reuters points out however, that there isn't enough data to determine whether the vaccine could safely be given to children under the age of 16, pregnant women, as well as people whose immune systems were compromised. There is also no evidence to show how well the first dose might protect someone against COVID-19, which is why the second dose is so important. Still, the FDA indicates that the data on the vaccine submitted to the agency complied with its guidelines on emergency use authorization. The Pfizer/BioNTech vaccine is the same one currently being administered in Britain.
Trump to issue executive order on COVID-19 vaccine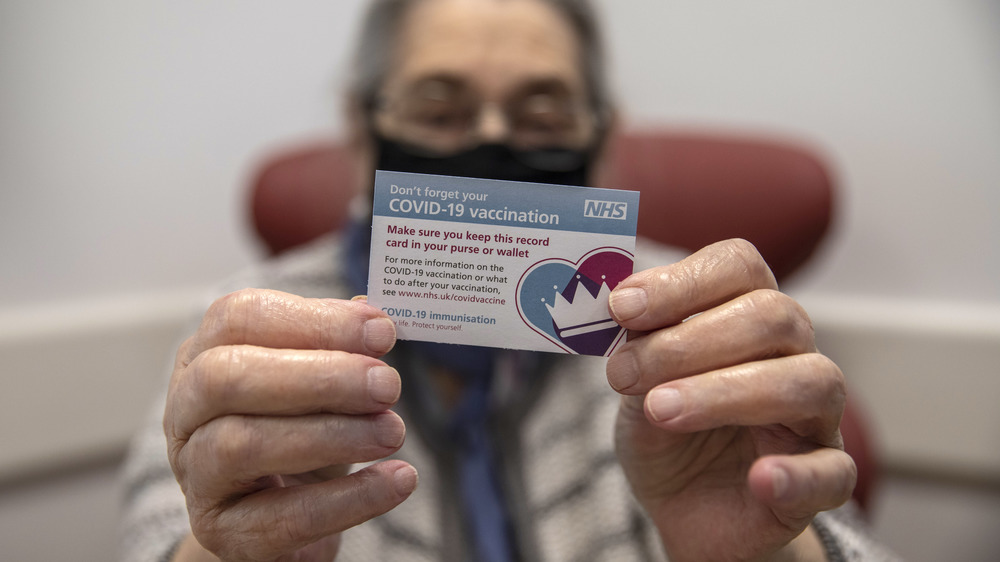 Pool/Getty Images
The success rate of the Pfizer vaccine comes amid revelations that the Trump administration passed on the opportunity to get an additional 100 million doses — which is enough to use on 50 million Americans. As a result, the company now cannot guarantee that it will be able to deliver more than the 100 million doses, which were purchased under the original contract until the summer of next year. The European Union has already confirmed it would buy 200 million doses from Pfizer and BioNTech (via The New York Times). 
Per CNN, President Donald Trump will be issuing an executive order today that will proclaim that other nations will not get U.S. supplies of its until Americans have been vaccinated. But the order, which is apparently being issued "to ensure that the United States government prioritizes getting the vaccine to American citizens before sending it to other nations," may be difficult to enforce, even if, as one official reportedly told Fox News, "The priority is to make sure we distribute these vaccines to Americans before we start shipping them around the world to get international access." A YouGov survey conducted at the end of November also shows that half of Americans are now willing to get vaccinated against COVID-19, with three in four saying they believe a vaccine will be available to all by next summer.