Why Gwen Stefani And Blake Shelton Are Putting Their Wedding On Hold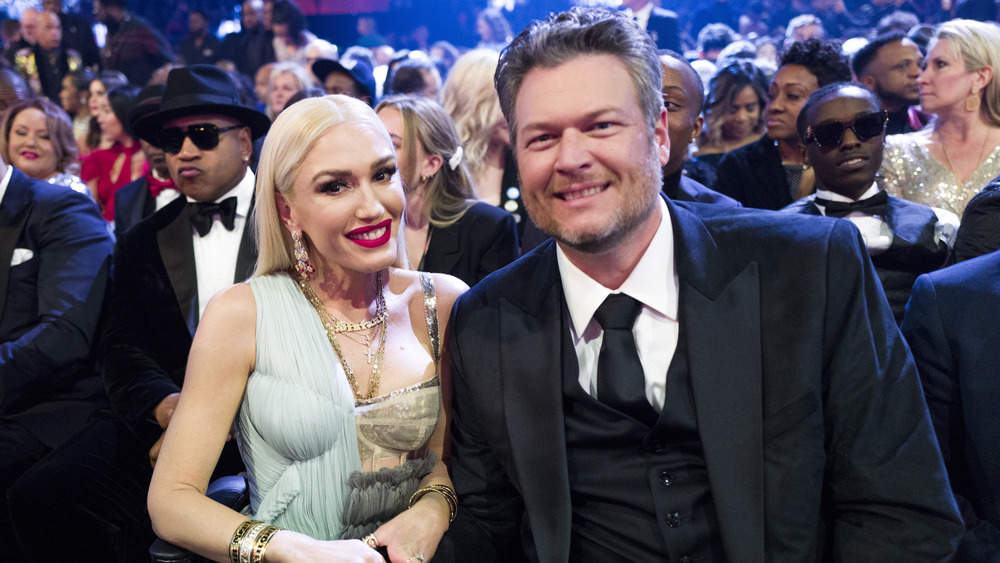 John Shearer/Getty Images
Even though Cosmopolitan reports that Gwen Stefani and Blake Shelton, who only recently got engaged, are headed down the aisle ASAP, it seems in this case the rumors might be incorrect. Because while talking to Ryan Seacrest recently, the former No Doubt singer explained there is a big reason she wants to wait before saying "I do" to the country singer she jokes people already think she is married to.
"I would say I just want my parents there at this point," Stefani told the radio host (via Today). She went on to elaborate, "Like, my parents wouldn't come to Thanksgiving because they were so scared, so really would rather it not be a COVID situation."
Sharing more about her visions for her wedding, the mom of three said, "Like I would rather not have the masks and that kind of thing. And even when you cut it down to just family, it's still too many people for COVID so we're sort of like, just going to see what happens in the next few months."
Gwen Stefani is enjoying being engaged while she waits out the pandemic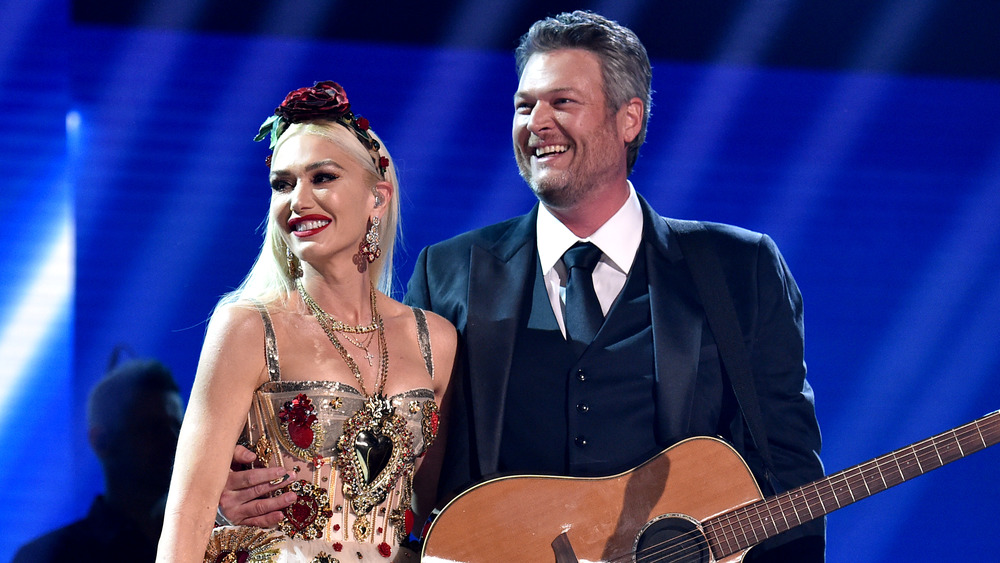 John Shearer/Getty Images
About getting engaged, after dating for five years according to Insider, the pop-turned-country star says, "It feels like I'm in a cartoon or something. It's nice to be kind of floating, happy and engaged." She also noted, "It's so funny to even say 'engaged' because it feels so weird."
Meanwhile, a source told ET Online, "Gwen has always spoken about a big traditional wedding with family and friends but they plan to wait and see how the pandemic pans out. And in the meantime, enjoy their engagement."
Whenever they do get hitched, this will be a third marriage for Shelton — of course he was previously wed to fellow country crooner Miranda Lambert, and before that, The Voice star was married to Kaynette Williams, his high school sweetheart (via Country Fancast). Stefani was married once before to singer Gavin Rossdale, with whom she shares three sons.