What You Never Knew About Nancy Pelosi's Daughter Christine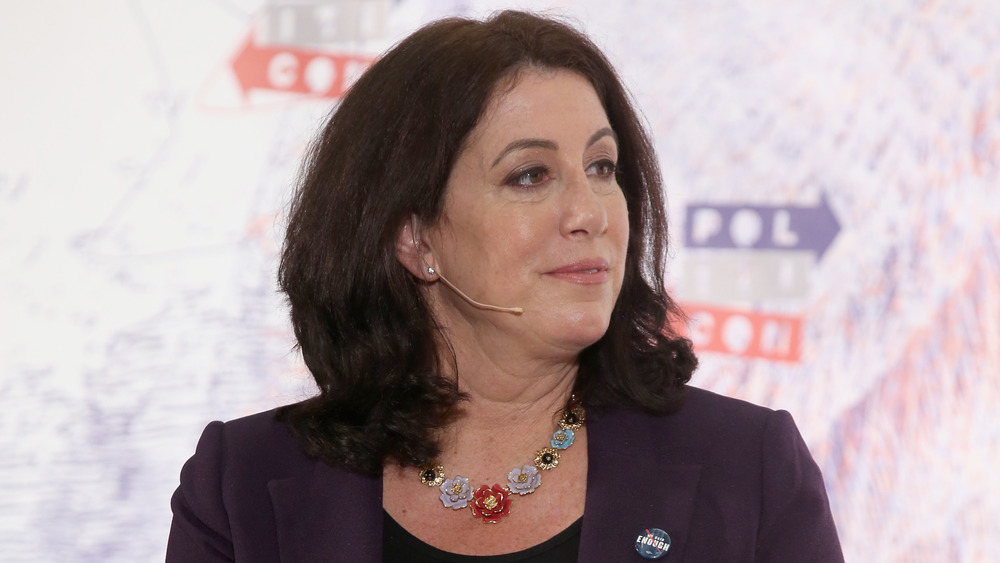 Phillip Faraone/Getty Images
We may receive a commission on purchases made from links.
Congressman and Speaker of the House Nancy Pelosi's career has been absolutely iconic during the many years that she has served in U.S. politics. Indeed, her family has been heavily involved in government, leading to her family tree being especially familiar to the public. Nancy Pelosi has five children, and the younger Pelosis include environmental activist Paul Pelosi, Jr., filmmaker Alexandra Pelosi, and Christine Pelosi, a democratic political strategist (via The Washington Post). Coming from a highly political family, it would appear that Nancy's children all used their passions to create unique careers for themselves based on their fundamental political beliefs.
However, of Nancy's children, Christine is perhaps the one with the career most similar to her mother's work. And while they might be similar, Christine has carved out her own very unique space in the political sphere. Keep reading to learn more about Christine Pelosi and parts of her life you might not have known.
Christine Pelosi has a powerful political career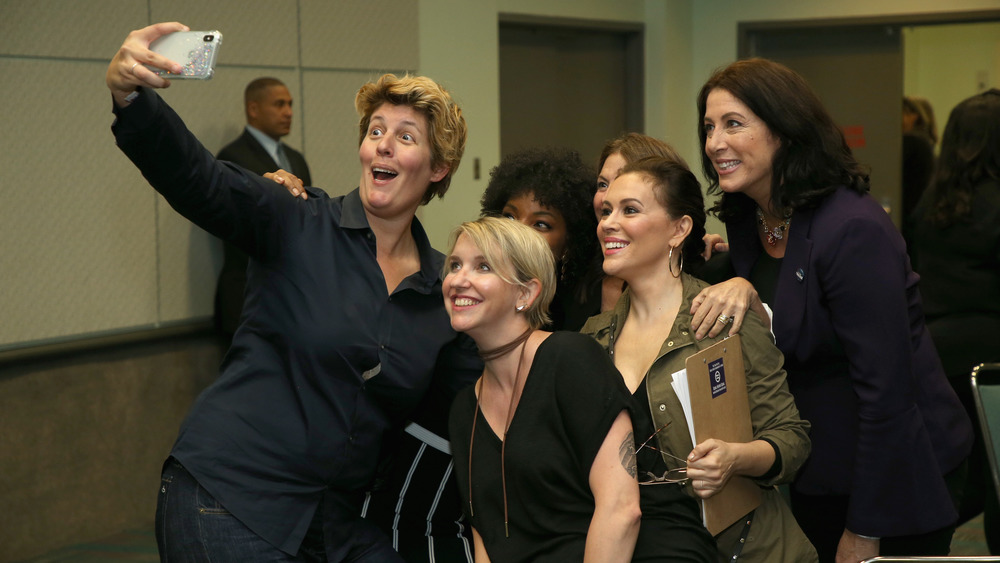 Phillip Faraone/Getty Images
Christine is perhaps best known for her Campaign Boot Camp: Basic Training for Future Leaders' and Campaign Boot Camp 2.0 books that use a boot-camp style model to provide lessons from the campaign trail and practical advice on how to "get real" towards achieving your goals of leadership (via Amazon). These books have been especially successful as a result of Christine having been born into the political sphere, campaigning for her mother from a young age.
In addition, she has held a variety of political positions, including Executive Director (1998 to 1999), Platform Chair (1995 to 2008), and Women's Caucus Chair (2011 to the present) of the California Democratic Party. She has been elected six separate times to the Democratic National Convention, in which she has been the co-author of a number of DNC policy statements, supporting civil and voting rights, women's quality, economic justice, and gun violence prevention (via ChristinePelosi.com).
The Pelosi family strictly believes in limiting political talk at home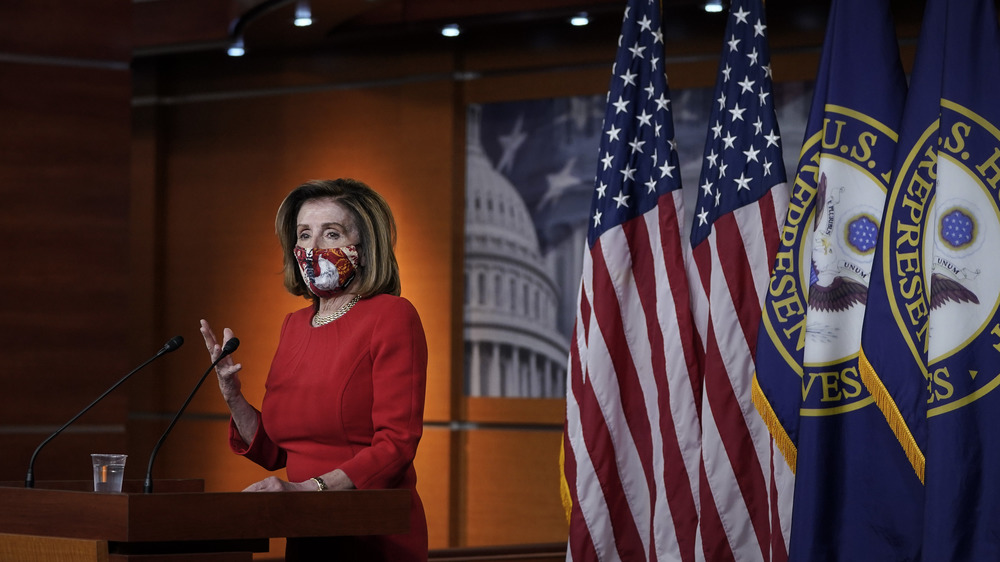 Drew Angerer/Getty Images
When she's not working in politics, Christine is writing for the HuffPost, which she has done since 2007 (via Manny's). She is married to filmmaker Peter Kaufman, according to The New York Times. She kept her last name for professional reasons. She and her husband allegedly live within walking distance of the San Francisco Giants' stadium, and Christine serves on the Giants Community Fund board of directors (via HuffPost).
Christine swears she and her family don't talk politics at the dinner table. She told CNN in 2019, "We don't talk politics at our dinner table. We talk sports and movies and mostly [Nancy] wants to know how the grandchildren are doing ... one of the things I talk about in my book about my mom is the 'Nancy Pelosi Way' — she says you have to put politics on the shelf. You can't obsess about things 24/7, you need to recharge and rejuvenate ... if you don't build a life with your family then you don't have a quality of life that you can be out there defending when it's time to get back to work" (via The Hill).