The Actress You Didn't Know Is Dermot Mulroney's Ex-Wife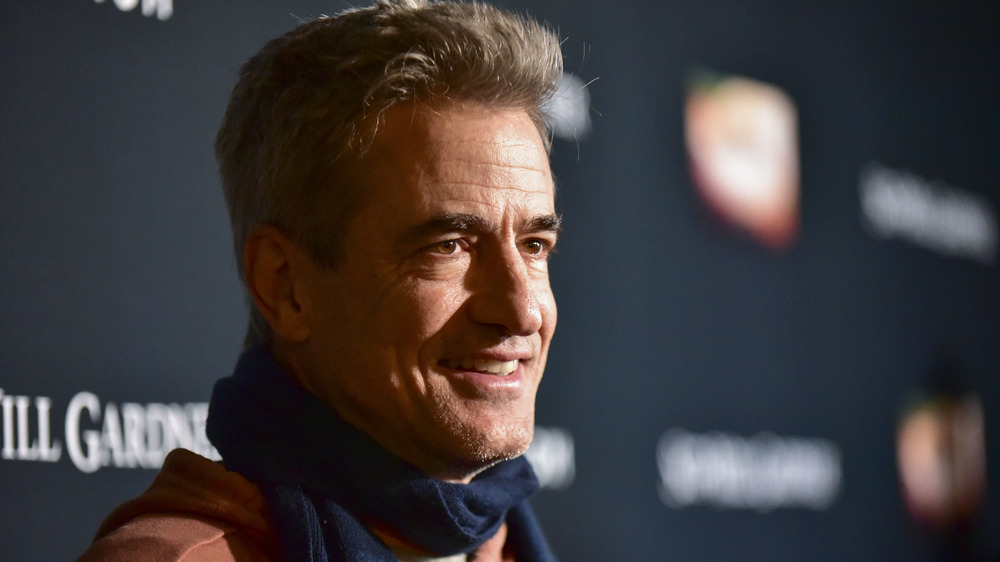 Rodin Eckenroth/Getty Images
Dermot Mulroney has made a name for himself across numerous movies and TV shows, including My Best Friend's Wedding, Shameless, Arrested Development, and more (via IMDb). In his memorable star turn as Sean Pierce in Shameless, Mulroney played a heroin addict who ended up devastating Fiona (Emmy Rossum) just as they were about to get hitched when he blurted out the news of his relapse. 
As for real life, Mulroney has gotten hitched twice, first walking down the aisle with his Survival Quest co-star Catherine Keener in 1990. Fans may have forgotten or perhaps didn't even know of the Hollywood marriage, which ended in separation in 2005 and ultimately divorce in 2007 (via Vanity Fair). The pair also share a son together, Clyde Keener Mulroney. People shared at the time of their divorce that neither party paid child or spousal support after their union dissolved. 

Extra also revealed court documents at the time explaining the reasoning for the divorce. "There are irreconcilable differences between the parties that have led to the irredeemable breakdown of the marriage, and there is no possibility of saving the marriage, through counseling or other means."
Dermot Mulroney is now married to Tharita Cesaroni-Catulle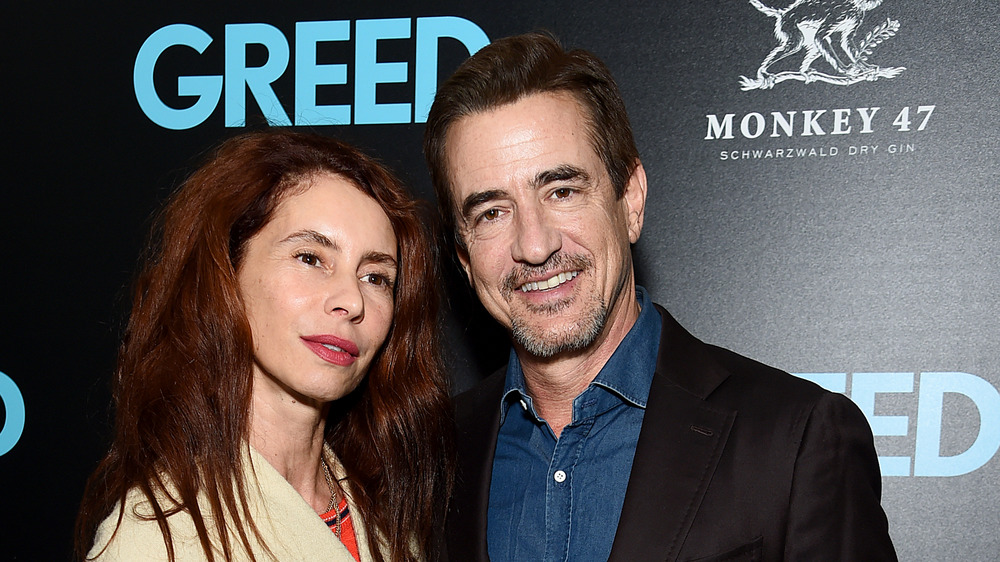 Jamie Mccarthy/Getty Images
After his divorce from Keener, Mulroney quickly tied the knot with Italian film producer, Tharita Cesaroni-Catulle. The 47-year-old didn't end up taking Mulroney's last name, according to TMZ, but instead changed her moniker to Prima Apollinaare. It's still not clear if she went through with the name change, and we're not entirely sure what the inspiration was, although TMZ noted it could be a nod to French poet and playwright Guillaume Apollinaire or Apollonia from the movie Purple Rain. 
The film producer, who has worked for many years in the business, according to Affair Post, married Mulroney in 2008. The two also share two daughters together, Mabel, 9, and Sally, 8. "I'm really comfortable with what I've accomplished and all the blessings in my life," Mulroney told Closer Weekly in 2017. "I'm so happy to be where I am. 
He added, "It's only in the last year or two that I've looked back and taken stock, weighing decisions I've made. I have such deep appreciation for what people have done for me, and there's a lot I'm proud of."