How Dolly Parton Saved A Life On The Set Of Her Newest Film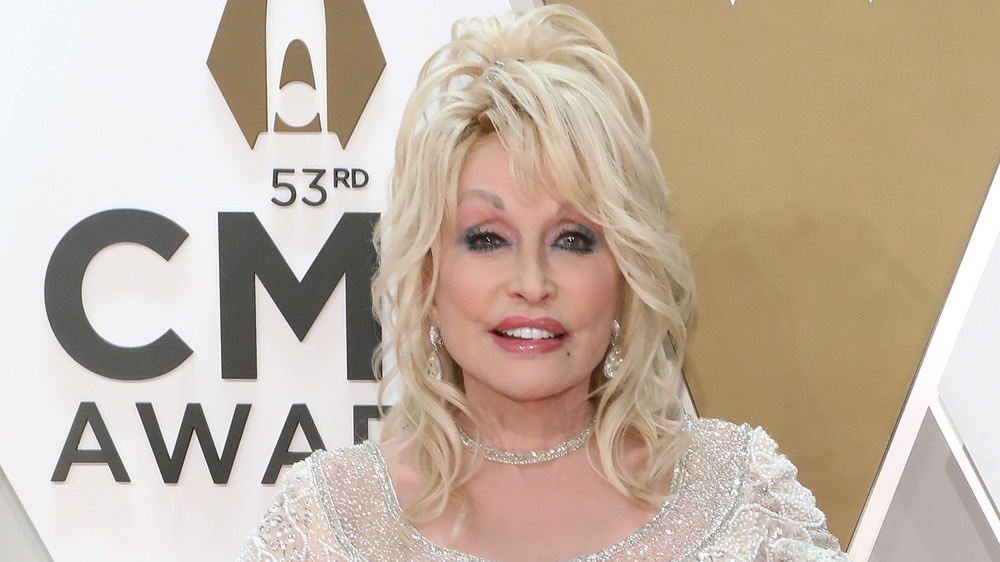 Taylor Hill/Getty Images
Could Dolly Parton get more perfect? The national treasure has used her success to give back in numerous ways, using her substantial net worth to do things like help fund a COVID-19 vaccine and give free books to kids through her Imagination Library. As if that weren't enough, Parton saved a child's life on the set of her new Netflix Christmas film, Dolly Parton's Christmas on the Square.
As noted by Inside Edition, 9-year-old Talia Hill was cast in the film alongside her brothers Tristan and Tyson. The siblings were thrilled to be in the movie and to meet Parton. "When Dolly walked in she smelled like heaven," said Hill. "She greeted everyone even if you were a trashcan person. It was such a great feeling."
Hill also revealed that Parton pulled her out of the way of an oncoming vehicle on the set of Dolly Parton's Christmas on the Square.
Dolly Parton was a real-life angel to the child she saved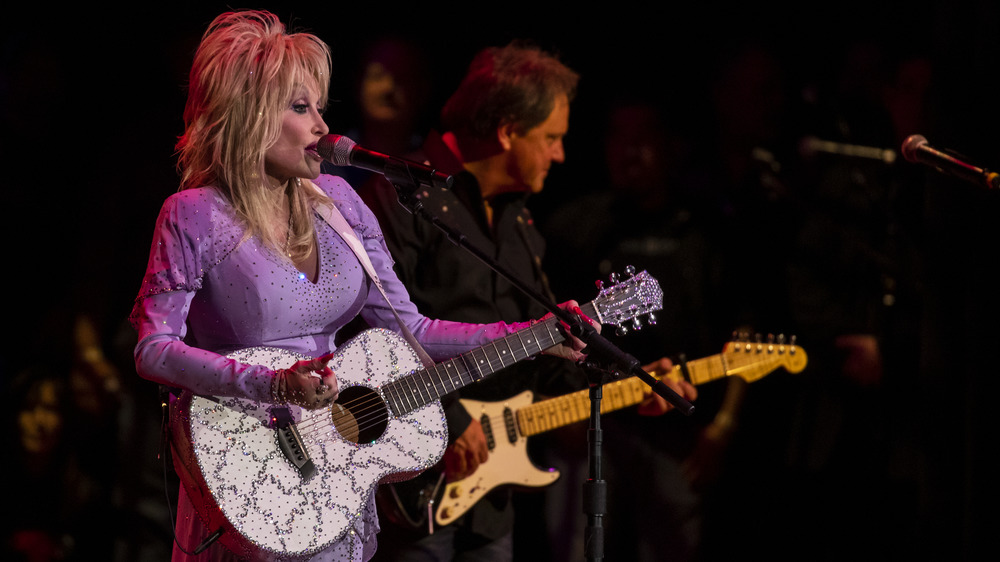 Brett Carlsen/Getty Images
Hill went to get a cup of hot chocolate on a break during filming. As she was heading back to her mark, she felt someone grab her and pull her back from a car heading towards her. "I looked up and it was Dolly Parton," Hill told Inside Edition (via People). "I was like, surprised... And she's like, 'Well, I am an angel, you know. Cause she plays an angel in the movie. And I was in shock. She hugged me and shook me and said, 'I saved your life!'"
Parton being a literal Christmas angel is only fitting. The star has talked before about her love of children. While she never had any children of her own, Parton believes she was meant to look over the children of the world.
"I didn't have children because I believed that God didn't mean for me to have kids so everybody's kids could be mine, so I could do things like Imagination Library because if I hadn't had the freedom to work, I wouldn't have done all the things I've done," she said on Apple TV+'s The Oprah Conversation (via People).