What You Should Know Before Seeing A Psychic For The First Time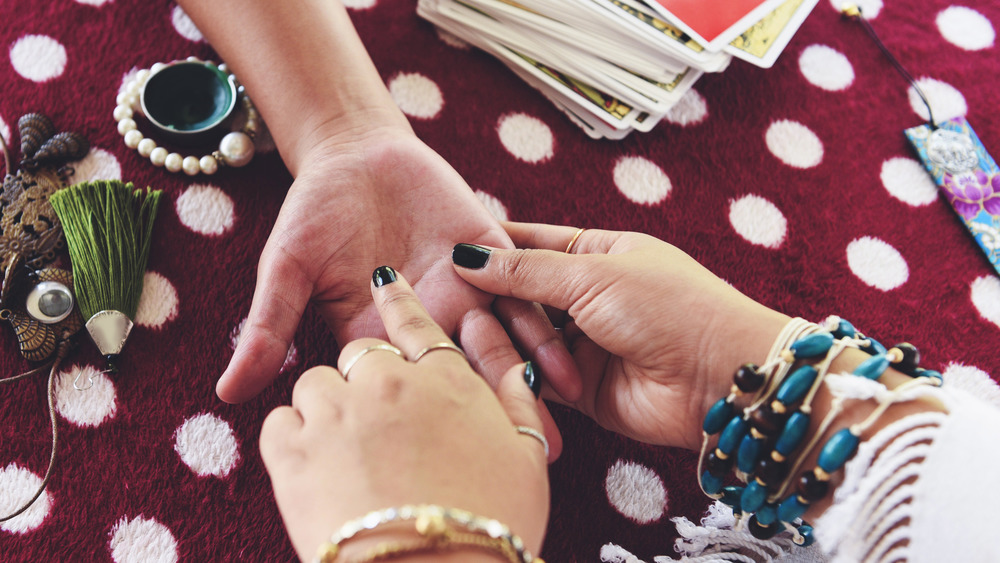 Shutterstock
Interest in psychics, mediums, and the paranormal is at an all-time high — and the holiday season often leads even more people to seek divine guidance or connection with loved ones on the other side. If you are considering seeing a psychic for the first time, there are a few things you'll want to consider and be aware of in order to get the most out of it. 
Practicing psychic and author William Stillman writes in a HuffPost piece that there are five things every person should know before seeking a consultation with a medium or psychic for the first time. First, Stillman says to avoid going in with a "specific agenda." This can be tough if there is a specific question you need answered or a particular person you want to reach. But as he explains, "Information they communicate doesn't come from them, it comes through them" — which means that psychics don't have much control over what they are "spiritually guided" to tell you. "You'll receive what you need, not what you want — which may be two very different things," Stillman adds. 
Similarly, Stillman suggests "lett[ing] the psychic guide the lesson." He or she may ask you questions and will take into account what you are hoping to understand, but they have a process — so basically, let them go about it.
More things to consider before seeing a psychic for the first time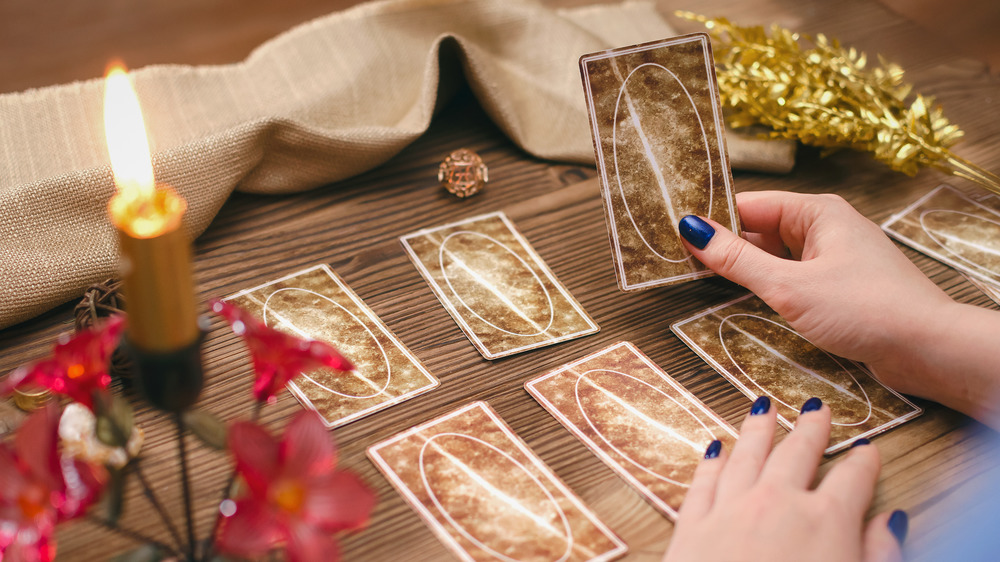 Shutterstock
William Stillman's third piece of advice shared in his HuffPost piece is to "listen for credible details." The psychic is likely to toss out eerily accurate tidbits "to affirm that they are indeed connecting with you properly." However, Stillman writes that you shouldn't "expect to hear the exact 'code' word" you agreed upon with your late loved one. It could happen, but more likely is that the medium will see a random detail, such as a tree house you played in with your cousin, or will smell your grandmother's lavender perfume. 
You'll also need to be aware of whether you have scheduled an appointment with a medium or a psychic. "All mediums are psychic," Stillman writes, "but not every psychic is a medium." While a psychic may give you "intuitive information about your life," a medium will try to intentionally connect with specific loved ones on the other side. So if you are grieving and seeking to speak to someone you've lost, you'll want a medium.
Lastly, Stillman encourages you to "terminate any session" with a psychic in which you feel uncomfortable. You are not required to listen to what the person has to say to you if it is upsetting or feels inauthentic, and any good medium or psychic will be respectful of that boundary and will not persist when you ask them not to.
Here's what you should know before seeing a medium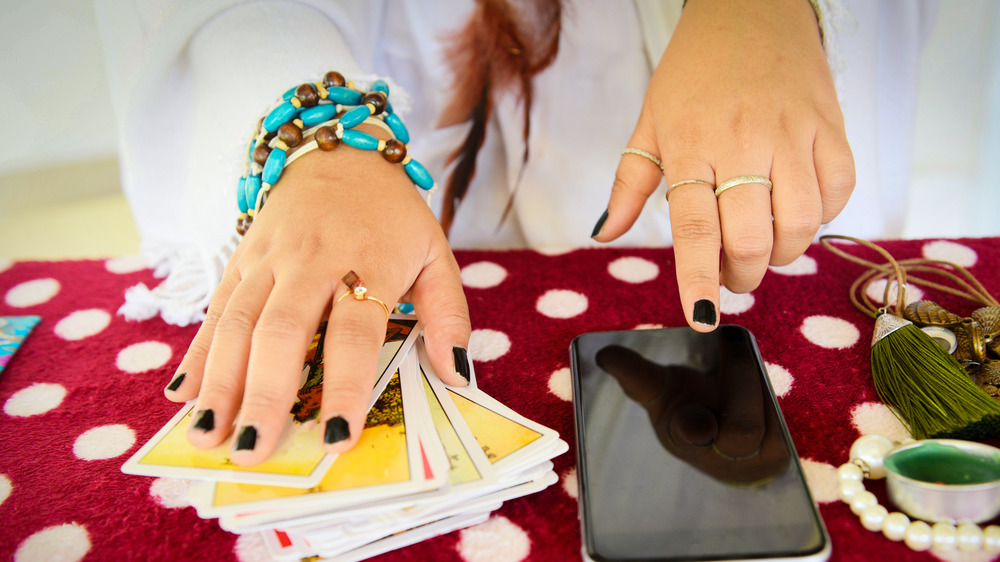 Shutterstock
If you are grieving a loss and hoping to connect with a loved one on the other side through a medium, Modern Loss suggests five things to keep in mind. First is to "review your current state of grief." If you're still stuck in the anger or depression stage of grieving, and find yourself highly emotional and without any real acceptance of what has occurred, you may need to get onto more solid ground before a loved one will come through to you in a session — or before a session can bring much solace. 
Second, make sure you pick the "right" person for the job. Again, you'll want a medium, not a psychic — and if it's your first time seeing one, you likely need a one-on-one session rather than taking part in a group session. Before your appointment, focus on the loved one you're missing in order to help you center yourself in their energy and memory. When you arrive, try to do so with an "open mind and low expectations." If you have a specific map of how you want the session to play out, you may be disappointed — so, allow yourself to be pleasantly surprised and drawn into the experience. 
Modern Loss' final suggestion is to write down your "initial thoughts and impressions" right after the session ends, rather than waiting. This will allow you to have something concrete to revisit as you continue to process what happened during the session.