The RHOC Stars That Got Completely Pranked By Sacha Baron Cohen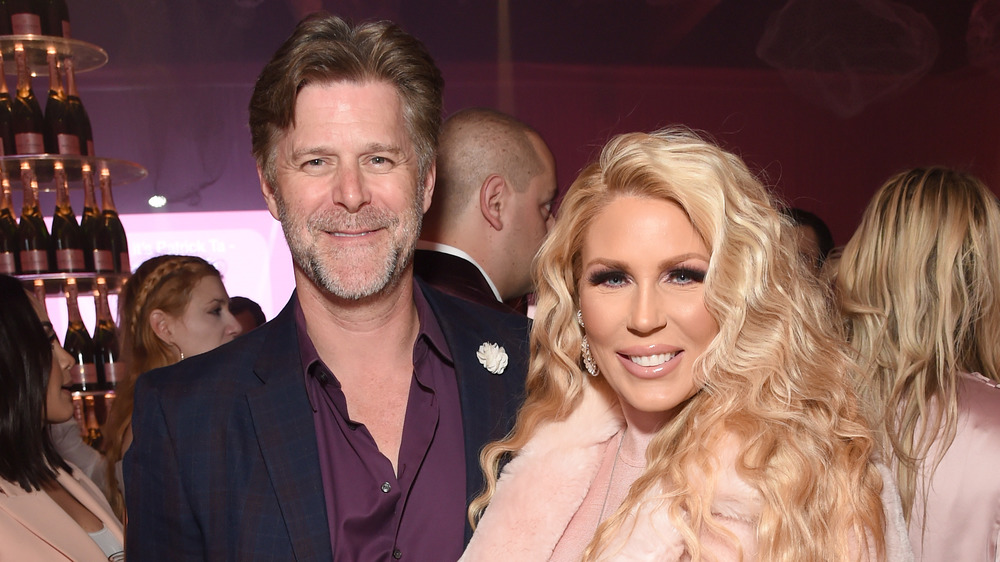 Michael Kovac/Getty Images
Sacha Baron Cohen is obviously no stranger to controversy and incredible discomfort when it comes to his time spent pranking various celebrities, politicians, other public figures. One of the comedian's stunts involved former Real Housewives of Orange County star, Gretchen Rossi, and her partner, Slade Smiley. Cohen's show, Who is America?, chronicled the prank as he appeared in the couple's home as an Israeli self-defense and anti-terrorist expert, Page Six explains. While the subject matter strikes many as sinister, Rossi insists that she was happy to join in. "The production company called us beforehand to tell us about the show and what to expect. And what they said to us was, 'Look, this is a Mossad agent from Israel... he's a huge Trump supporter and he's this and he's that and we just want to make sure you're not going to be offended by anything he's saying or doing," she told the tab. 
Page Six also reported that they spent "four-and-a-half hours" filming the segment for Cohen's show, and that the pair steered clear of anything that may have offended their friends. But, during filming, the experience got so intense that Rossi feared that they had been duped by a real terrorist group, and her beau wanted to call the police.
Gretchen Rossi said she was 'so honored' to partake in Cohen's prank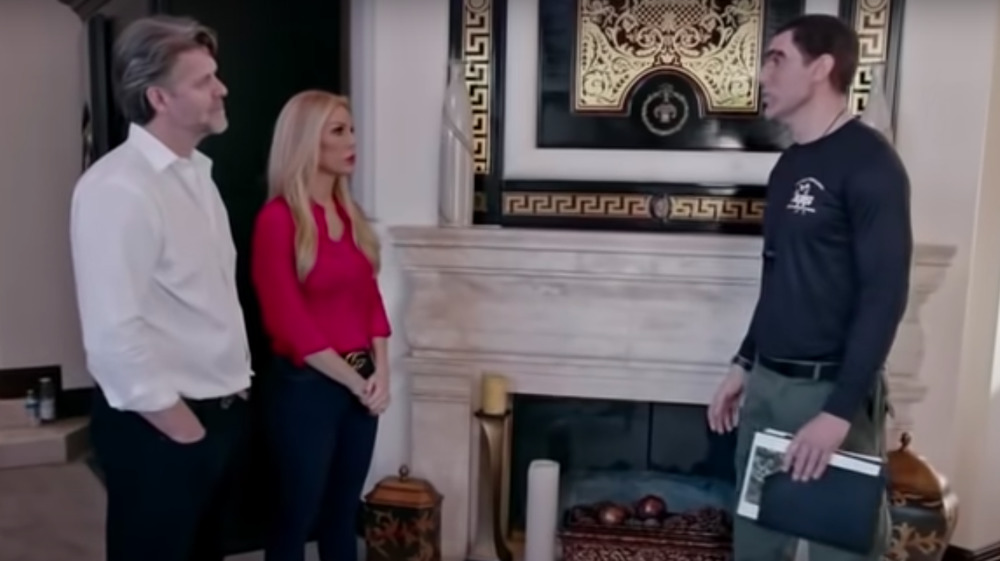 Michael Kovac/Getty Images
Beyond the discomfort and sensitive subject matter, the experience seems to have been a good one for the couple. "I'm so honored that Sacha Cohen thought to prank me and Slade!" Rossi told Page Six, adding, "To even be on his radar in any aspect, I feel honored that he even wants to be hanging out with us."
The comedian took aim at the pair with classic jabs during the segment (pictured above), with particular intensity when it came to Smiley, Vanity Fair explains. When the episode aired on Showtime, it culminated with Rossi locking the door of their home — more fearful than offended. The outlet explains that getting the pair to do something offensive seemed to be the goal of the ruse. 
People notes that Cohen also took aim at Sarah Palin by tricking her into thinking that he was a disabled war veteran. "Yup– we were duped. Ya' got me, Sacha. Feel better now? I join a long list of American public personalities who have fallen victim to the evil, exploitive, sick 'humor' of the British 'comedian' Sacha Baron Cohen, enabled and sponsored by CBS/Showtime," Palin wrote on her Facebook page. 
Smiley added his thoughts on the comedian's antics, telling Page Six, "I think that he's busting these political figures and these well-known individuals and he's exposing almost the lies that they've been telling. He had us for four hours because he never got us. He never got us to break or to do anything that was controversial because that's not who we are."