The Real Reason Matthew Morrison's Grinch Has People So Upset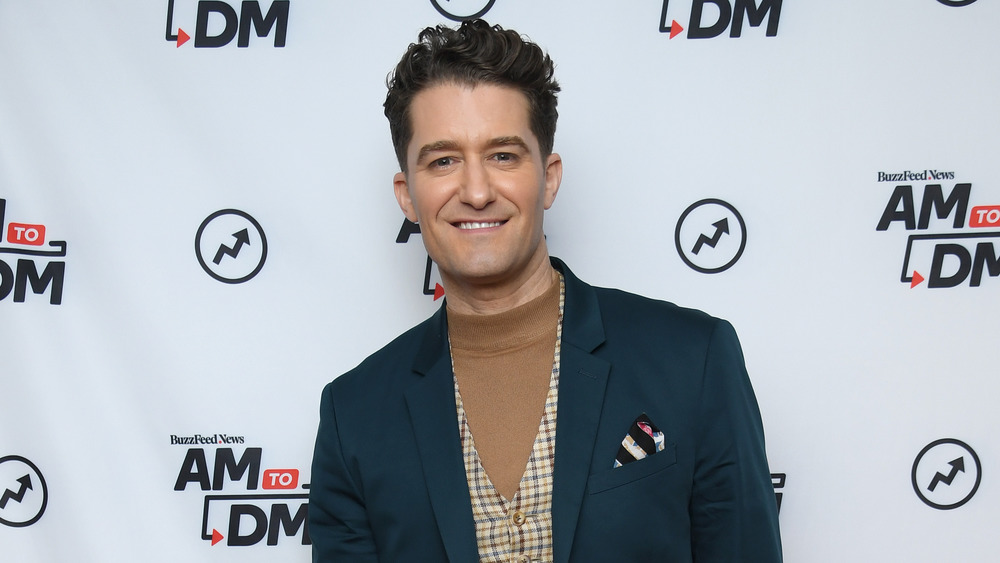 Dimitrios Kambouris/Getty Images
In what some are calling the only natural conclusion to 2020, Matthew Morrison's live performance of the Grinch is unfortunately leaving people feeling pretty uncomfortable. On Wednesday, Dec. 9, NBC attempted to bring Dr. Seuss' holiday world of Whoville to life with a two-hour musical performance of Dr. Seuss' The Grinch Musical!.
Starring the Glee alum as the notorious Grinch and an otherwise cast of newbies — minus stage and screen veteran Denis O'Hare as the dog, Old Max — this show had everything you'd expect from a stage full of Whos. And a lot of viewers felt that Morrison absolutely nailed the Grinch's iconic cranky yet comedic demeanor. In an interview with Entertainment Weekly, Morrison explained that he based his character on a rather unlikely source. "I didn't want the Grinch to be a good dancer," the Broadway star told the outlet. "I took a lot from Joaquin Phoenix's performance in Joker, just going down those steps, like loose and [reveling in] abandon and just carefree and raw. I really felt like that was how the Grinch would dance."
Something else that Phoenix's Joker and Morrison's Grinch had in common? Well, it's pretty safe to say neither put certain audience members into the holiday spirit.
Some people felt Matthew Morrison's Grinch 'stink, stank, stunk'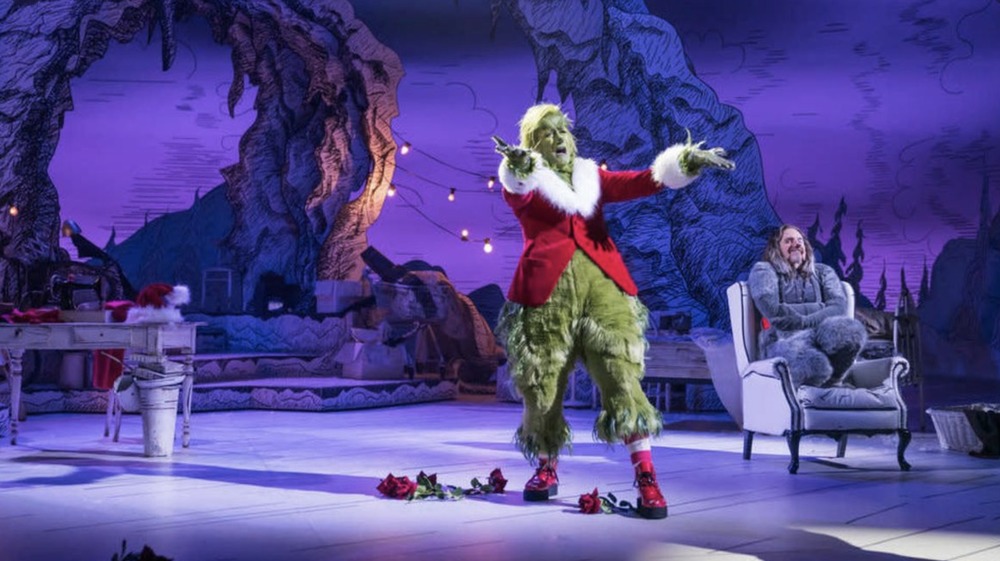 David Cotter/NBC
While a lot of people didn't seem to love NBC's Dr. Seuss' The Grinch Musical!, they didn't appear to straight-up hate it, either. Rather, critics and social media users alike seemed to just feel pretty confused. While Matthew Morrison certainly tried to give the titular character his own unique spin, it simply didn't land for many audience members. 
The AV Club, for example, calls his attempt at the character a split between Jim Carrey's "manic take" and Benedict Cumberbatch's "weirdly low-key approach," ultimately leading to a confused identity crisis of a Grinch. While a valiant effort, Morrison was most likely never going to touch the likes of Carrey and Cumberbatch's renditions, since their Grinch films boast as being two of the highest grossing Christmas movies of all time (via Newsweek).
Most notably, some viewers couldn't help but feel unsettled by Morrison's performance, which featured heavy breathing, hip thrusting, moaning, and intense eye contact with the camera, per Yahoo! Entertainment. "I'm literally gonna need to see my therapist after watching matthew morrison put so much sexual energy into the grinch," one Twitter user wrote, while another claimed, "I made a Twitter account for this. I needed to know im not the only one who feels physically uncomfortable with what's happening. It's a no for me!" For his part, Morrison laughed off the hate in a simple tweet. 
While we're all for artistic interpretation, perhaps we can all agree that the Grinch being sexy is not something we necessarily needed.