What Champagne Problems Lyrics From Taylor Swift Really Mean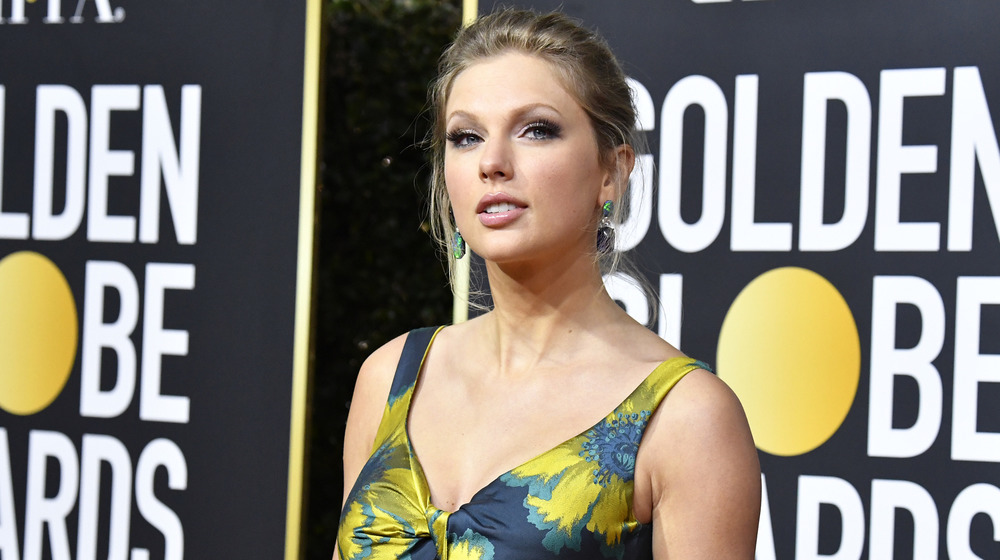 Frazer Harrison/Getty Images
When Swifties got word that Taylor Swift was dropping her second surprise album of 2020, they were shocked. As Swift explained in album notes she tweeted out, evermore is the sister album to this year's earlier release, folklore.
As if this news wasn't exciting enough, fans went crazy when they heard "champagne problems," a track that tells the story of a failed engagement. It was cowritten by Swift's boyfriend and suspected fiancé, Joe Alwyn. "I saw Joe co-wrote it and I just imagine them thinking 'swifties want a song about us getting married/engaged, let's mess with them,'" one fan jokingly theorized in a tweet about the track.
No one expects Swift to be turning down a proposal any time soon, but seeing her and her longtime love storytelling together has piqued many fans' interest. "Champagne problems" even gets a shout out in the album notes. Swift describes the song as "the one where longtime college sweethearts had very different plans for the same night, one to end it and one who brought a ring."
Taylor Swift talks doing what you have to do, no matter what people think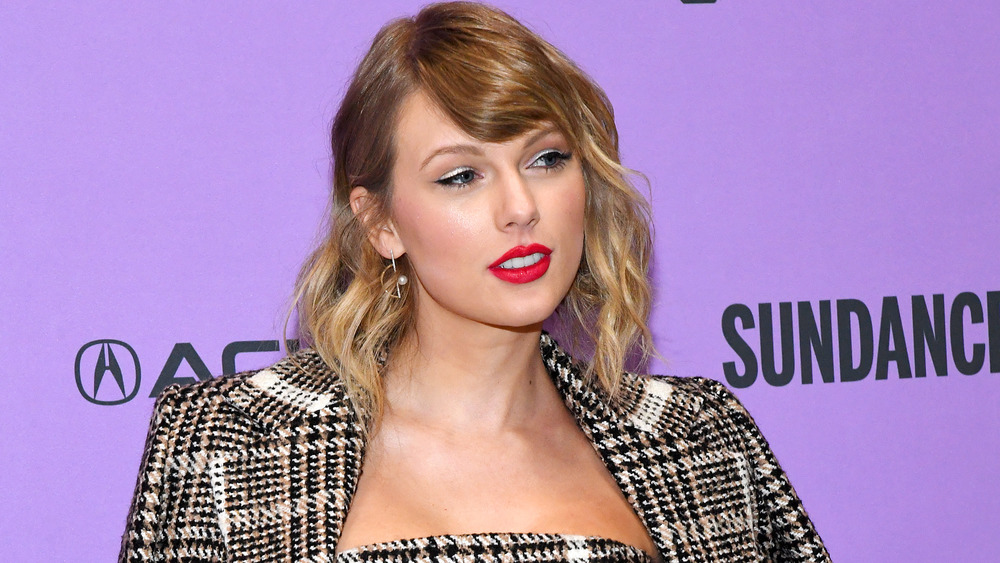 Kevin Mazur/Getty Images
Turning down a proposal isn't easy, especially when you're caught up in the moment. The song explores the fact that Swift's character knows turning her love down will not only affect him, but all those around them. Still, she's got to do the right thing, even though she knows people will talk.
"Dom Pérignon, you brought it / No crowd of friends applauded/ Your hometown skeptics called it / Champagne problems / You had a speech, you're speechless / Love slipped beyond your reaches / And I couldn't give a reason / Champagne problems," Swift sings (via Genius).
The song also touches on mental illness, a subject that Swift's been more open about in recent years. "Sometimes you just don't know the answer / 'Til someone's on their knees and asks you / "She would've made such a lovely bride / What a shame she's f***ed in the head," they said / But you'll find the real thing instead / She'll patch up your tapestry that I shred."
Swift knows the heartbreak is going to be hard on her love and yet, she has to do it. She knows there's someone out there that will treat him right. In the meantime, she needs to work on her. The song's outro has Swift singing "You won't remember all my / Champagne problems," indicating she thinks her newly lost love will be able to move past his rejected proposal in the end.