Here's Why Kailyn Lowry Wanted To Have A Big Family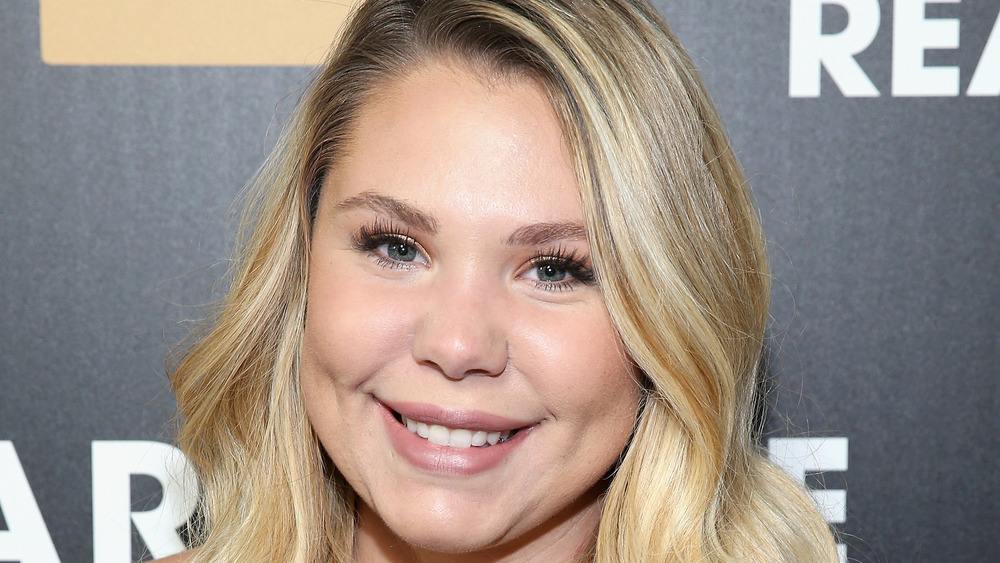 Bennett Raglin/Getty Images
Teen Mom 2 star Kailyn Lowry welcomed her youngest son, Creed on July 30 and is already toying with the idea of having another baby. The 28-year-old has four children — Lux, 3, who shares father Chris Lopez with Creed, Lincoln, 6, whom she had with ex-husband Javi Marroquin, and Isaac, 10, who also belongs to her ex Jo Rivera. The reality star brought up the topic on an episode of her Coffee Convos podcast, which she co hosts with Lindsie Chrisley. She said she's always wanted a big family, but at this point, isn't sure when she'll muster up the will to have another.
"I'm not gonna say that I'm gonna have another child because I truly don't know," she explained. "It's not on my radar anytime soon. And I always say this, every time I'm trying to get my life on track and I end up pregnant again. I know this. This time I might be done. Like, this time I might for real be done. I've got four f*****g kids." She noted that she's also tired of the dirty house that comes with having four boys. "Lux is finally just potty trained," she added. "And I have one more left and I think I might be done."
Kailyn Lowry wanted her kids to have lots of siblings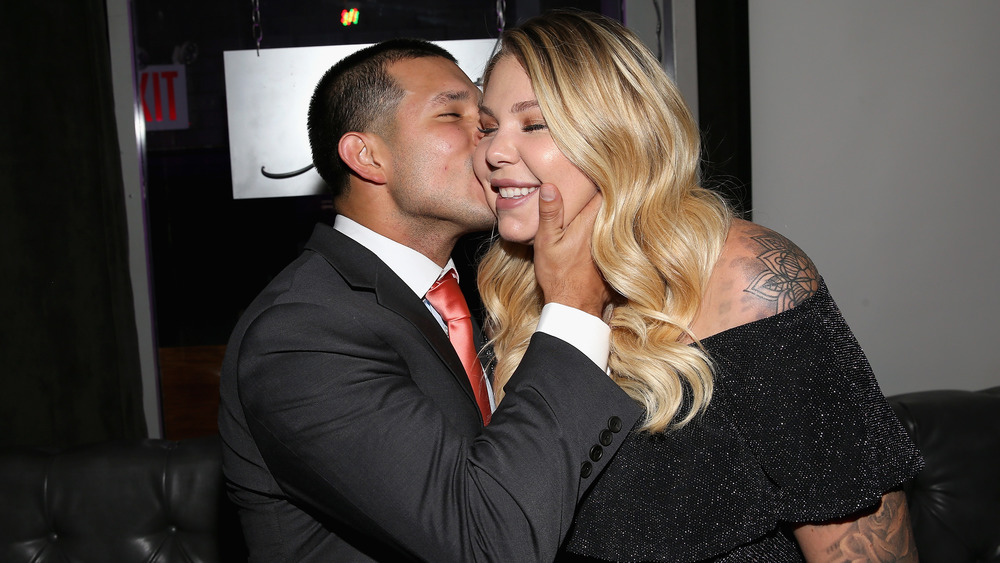 Bennett Raglin/Getty Images
On an earlier episode of Coffee Convos, Lowry reiterated that she wanted a big family because she never had one, and although she may feel differently now, at the time, she said six kids was her max. "I don't think that I would have ever pictured myself, like, 10 years ago when I had Isaac, having four kids," she said. "But now, six is my max. I'm not confirming or denying, I'm just saying that I would not have more than six."
In August, just a month after Creed's birth, Lowry was ready to have number five. "I think I need help because I don't know why I would be thinking about another baby so soon after birth," she told Us Weekly while promoting season 10 of Teen Mom 2. "It's the pregnancy that's so hard ... my body is not the same as it was when I was 16." That's why, she said if she's going to have more kids, she'd rather do it "sooner rather than later."
As a mom of boys, some might think she's trying for a daughter, but that's not necessarily the case. "I think if you would've asked me two years ago, I would say, 'Yeah, I'm going to keep trying until I have a girl,'" she said. "But now it's just like, 'I don't think I'm done having kids whether it's a boy or a girl.'" With that, the fifth baby verdict is unclear for now, but it's definitely a possibility.