The Surprising Way Angus Cloud From Euphoria Was Discovered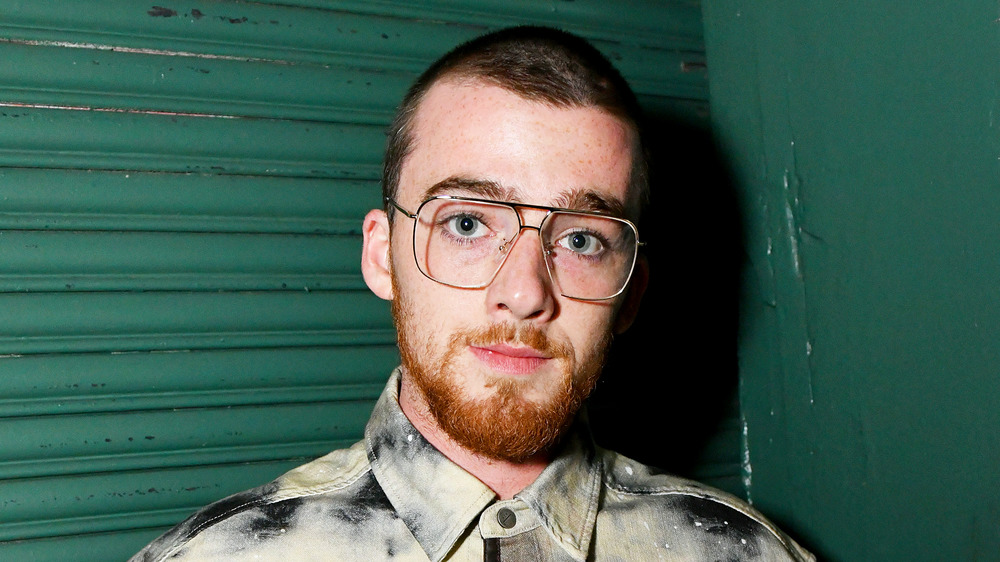 Craig Barritt/Getty Images
Sam Levinson's HBO series Euphoria broke several boundaries in casting, queer representation, and its no-holds-barred take on teenage behavior, which, according to the kids themselves, per Refinery 29, was impressively realistic. Lead Zendaya, who brought stunning nuance and grit to drug addict Rue, rightfully nabbed an Emmy for her performance. She was the youngest actress in history to do so in the Drama category, per Variety, marking yet another way in which the hit show established itself as truly groundbreaking.
Levinson and his crew rounded up a helluva cast to bring the layered, contradictory characters to life, from Zendaya, of course, to teen heartthrob gone bad Jacob Elordi as the horrifying Nate, plus-size star Barbie Ferreira as Kat, trans actress Hunter Schafer as Jules, and stunning Latina actress and singer Alexa Demie as queen bee Maddy. When it came to finding Fezco, Rue's kind-hearted dealer, however, they took an unusual tack. Thankfully, it worked out so well you'd never guess how actor Angus Cloud was actually sourced.
Angus Cloud was discovered walking down the street in NYC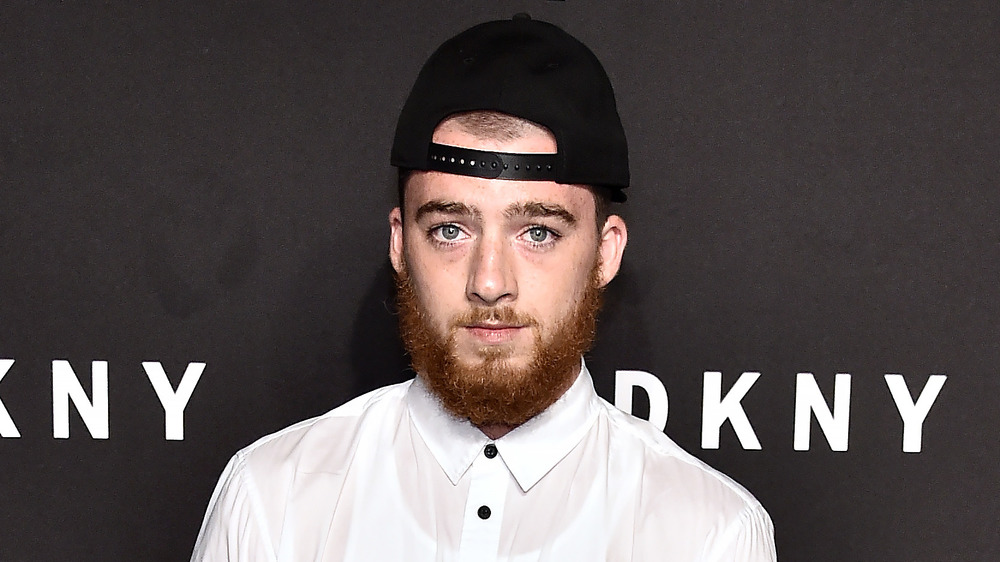 Steven Ferdman/Getty Images
As shocking as it might seem considering his wonderful performance, Cloud had zero acting experience prior to landing Euphoria. Back in 2018, the California native was strolling down a street in NYC. He can't recall why he was on that particular street, or even which one it was. In fact, as Cloud revealed in an interview with GQ, he doesn't even remember why he was in Manhattan in the first place, only that he moved east to follow friends. The point is, Cloud was there, and out of nowhere he was stopped by a stranger who claimed to work for a casting agency.
She asked Cloud to come in and read for a part in a new TV show. Naturally, Cloud was suspicious. "I was confused and I didn't want to give her my phone number. I thought it was a scam." Soon after, the unassuming 20-something found himself in a room filled with serious adults who were listening very intently as he read lines from what would later become the first episode of Euphoria. Showing remarkable self-confidence, Cloud admitted, "I had to change it a little bit. To make it sound real, like how I would say it."
Before he knew it, Cloud was in Los Angeles ready to shoot the pilot. He eventually moved back to Cali after the show got picked up, although finding a home proved difficult because, as Cloud says, "I don't have any credit and they didn't believe I was a real actor." Luckily, everybody knows his name now, so it's unlikely he's still having the same struggles (we hope).