The Heartbreaking Death Of Charley Pride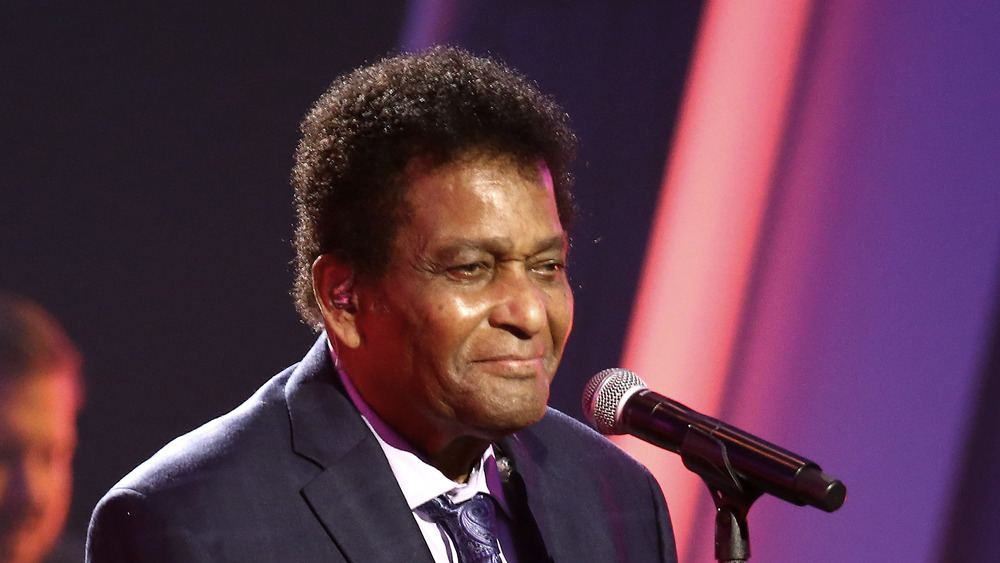 Terry Wyatt/Getty Images
Country music legend Charley Pride has died. A statement on his Facebook page posted this afternoon read, in part, "It is with great sadness that we confirm that Charley Pride passed away this morning, Saturday, December 12, 2020, in Dallas, Texas of complications from COVID-19 at age 86. He was admitted to the hospital in late November with COVID-19 type symptoms and despite the incredible efforts, skill and care of his medical team over the past several weeks, he was unable to overcome the virus."
Pride was recently honored at the 2020 Country Music Association Awards with the Willie Nelson Lifetime Achievement Award, where he stole the show with his tear-jerking acceptance speech. "Well, you might not believe but I'm nervous as can be," he said, in part, while accepting his award (via People). "... All my fans, I want to say thank you. Well, I'm through talking. I just want to thank everybody again. Like I said, I'm nervous."
Charley Pride will be remembered was a trailblazer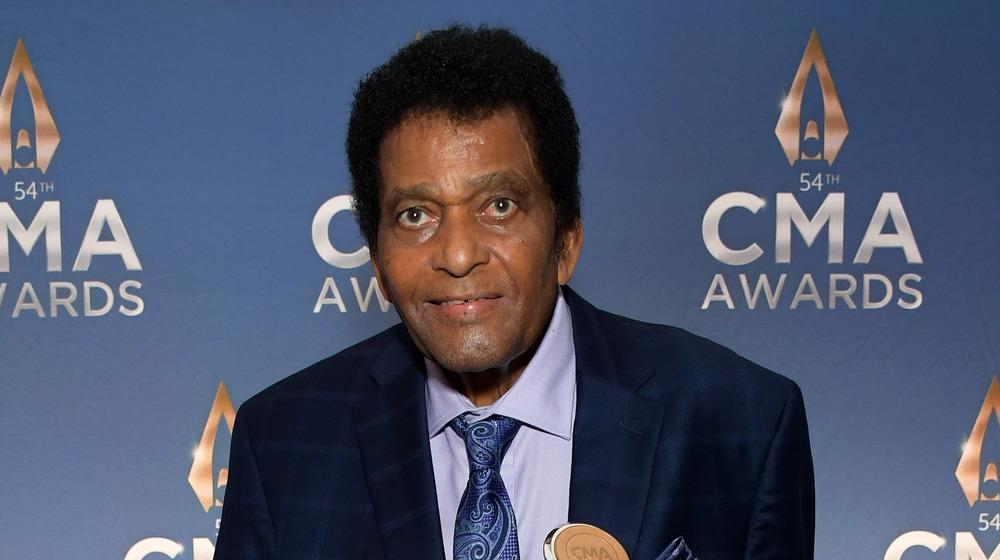 Jason Kempin/Getty Images
Of his importance as a Black pioneer in the country music business, fellow singer Darius Rucker said of Pride in the PBS American Masters film Charley Pride: I'm Just Me, "No person of color had ever done what he has done." 
Pride's website confirms that the singer was "country music's first Black superstar and the first Black member of the Country Music Hall of Fame." He will be remembered for mega hits like "Kiss An Angel Good Mornin'," "Is Anybody Goin' to San Antone," and "Mountain of Love."
In his 1994 memoir, Pride recognized his own contributions, but admitted there was still work to do. "We're not color blind yet, but we've advanced a few paces along the path and I like to think I've contributed something to that process," he wrote.
Pride is survived by his wife, Ebby Rozene Cohran Pride; along with his three children, five grandchildren, and two great-grandchildren.