The CMA Awards Acceptance Speech That Had The Audience In Tears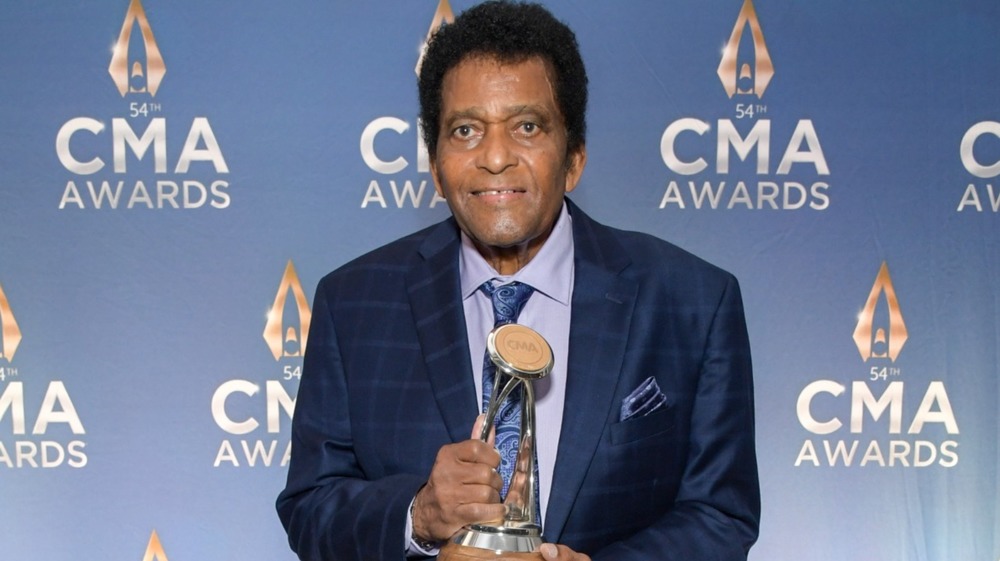 Jason Kempin/Getty Images
Amid all the surprising cancellations and the somewhat awkward host interaction at tonight's CMA Awards, there was at least one moment of greatness to be thankful for. And, if it had you reaching for the tissues, you're not alone. Country music legend Charley Pride was awarded with the CMA's Willie Nelson Lifetime Achievement Award, and when the 86-year-old launched into his touching acceptance speech, the star-struck crowd of millennial-ish country artists were obviously in their feelings big time. More than a few tears were shed over the star's accomplishments — and for good reason.
Charley Pride's first gig was not in music at all, but rather as a semi-professional baseball player in the 1950s, according to the Tennessean. In 1962, however, the Mississippi native found his true calling after being invited to sing onstage with country artists Red Sovine and Red Foley at a show in Montana. One year later, Pride landed a record deal with RCA. At the time, Black artists weren't given nearly the same type of promotion as their white counterparts, but Pride still succeeded in becoming the best-selling artist for the record label since Elvis Presley. In 1971, he won Entertainer of the Year at the CMA Awards, followed by Male Vocalist of the Year in 1973 and 1974. In 1993, Charley Pride joined the Grand Ole Opry and was inducted into the Country Music Hall of Fame in 2000.
Charley Pride was touchingly humble at the CMA Awards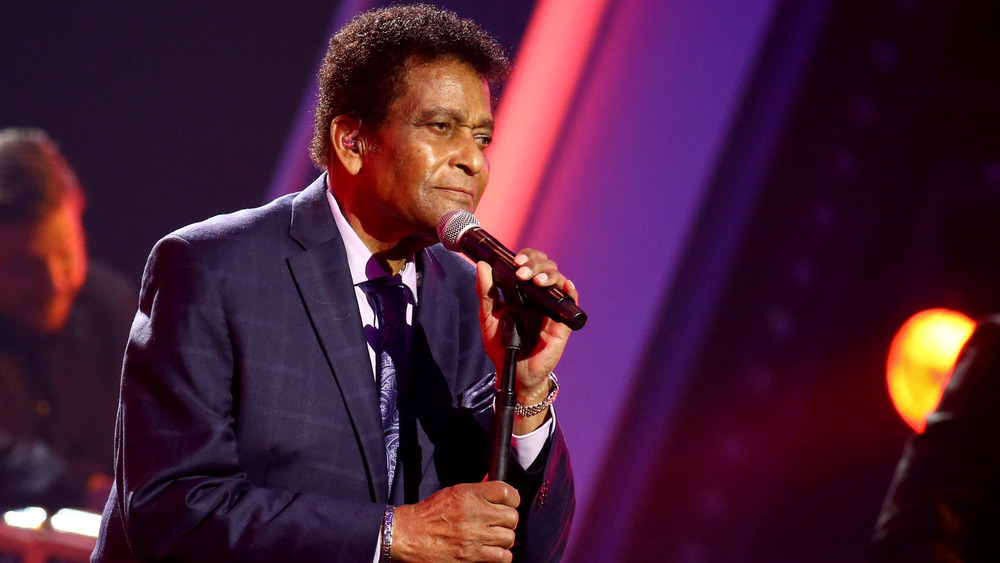 Terry Wyatt/Getty Images
Charley Pride began his acceptance speech for the Willie Nelson Lifetime Achievement Award by confessing to the awaiting crowd of country music artists, "Well, you might not believe but I'm nervous as can be," (per People). He went on to reminisce about his long and storied career, including a shout-out to the late Jack Clement, before wrapping things up by saying, "All my fans, I want to say thank you." He then added, "Well, I'm through talking. I just want to thank everybody again. Like I said, I'm nervous."
Seeing a country music legend with more than half a century of experience under his belt overcome by nerves on stage might have been the most sincere thing that's happened in 2020 and fans are loving it. One follower tweeted, "Watching Charley Pride be so excited and real on the #CMAawards was one of the coolest things I've seen in a while. Absolute legend." Another fan commented, "We should all try to be more like #CharleyPride ... that's what class and being humble looks like." 
According to the Tennessean, other country music stars that have won the Willie Nelson Lifetime Achievement Award include Dolly Parton, Johnny Cash, and Kenny Rogers