Dolly Parton Reacts To Charley Pride's Death With Heartbreaking Tweet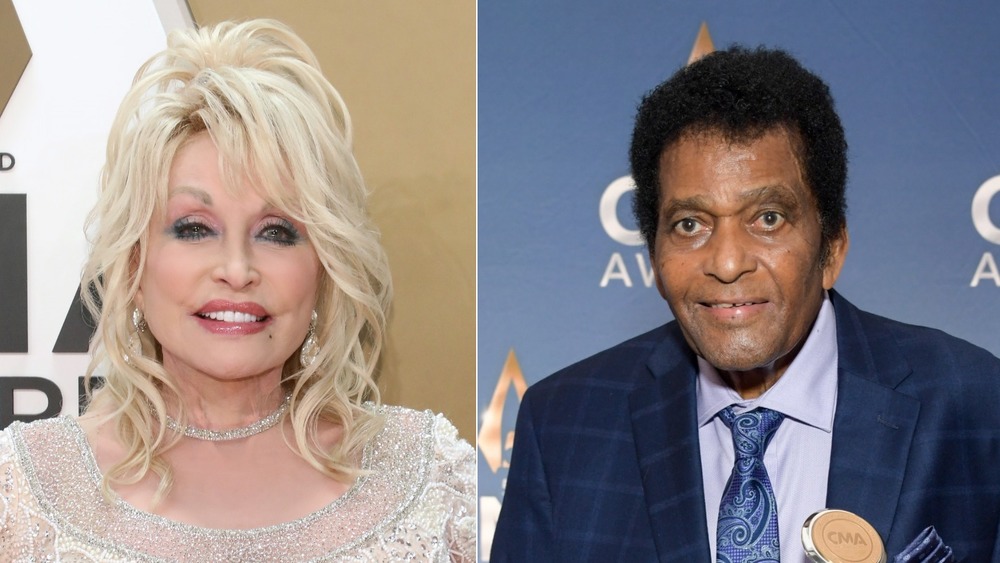 Taylor Hill, Jason Kempin/Getty Images
The country music world is grieving the loss of barrier-breaking legend Charley Pride, who died at age 86 due to complications from a coronavirus infection (per CNN). Born the son of a sharecropper in 1934, Pride became the first Black musician to be named to the Country Music Hall of Fame. During his decades of success, Pride formed close relationships with some of the most famous Nashville talents, including the one and only Dolly Parton, who is devastated by his death.
Parton shared her heartbreak on Twitter. "I'm so heartbroken that one of my dearest and oldest friends, Charley Pride, has passed away," she tweeted. "It's even worse to know that he passed away from COVID-19. What a horrible, horrible virus. Charley, we will always love you." Parton added, "Rest In Peace. My love and thoughts go out to his family and all of his fans. – Dolly"  Fans of both Pride and Parton responded warmly to this sentiment, with one Twitter user posting, "I'm so sorry for your loss Dolly. Thank you for choosing to be a source of strength for others during this heart-breaking time."
Dolly Parton has contributed $1 million to fight COVID-19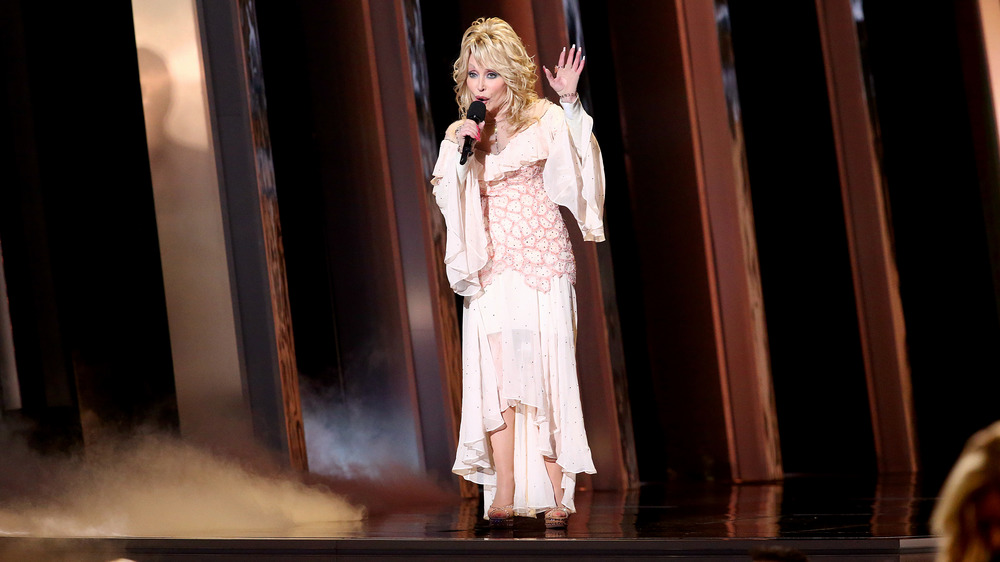 Terry Wyatt/Getty Images
Wondering whether Parton's passionate rail against COVID-19 is genuine? In fact, the songstress has put her money where her mouth is, having contributed $1 million to Vanderbilt University Medical Center in April to fight the pandemic. In fact, the New England Journal of Medicine credited the Dolly Parton COVID-19 Research Fund for helping to fund the Moderna coronavirus vaccine, which will soon be available in the United States (via CNBC).
Parton has said she is proud to have been part of the solution to the greatest problem the world has faced in her lifetime. "I'm sure many, many millions of dollars from many people went into that [research fund] but I felt so proud to have been part of that little seed money that hopefully will grow into something great and help to heal this world — Lord knows we need it!" she told BBC (per The Guardian). And as Parton said on TODAY, "We can't save the world, but we can save the world we're living in."