Why This Wall Street Journal Op-Ed On Jill Biden Has The Internet Fuming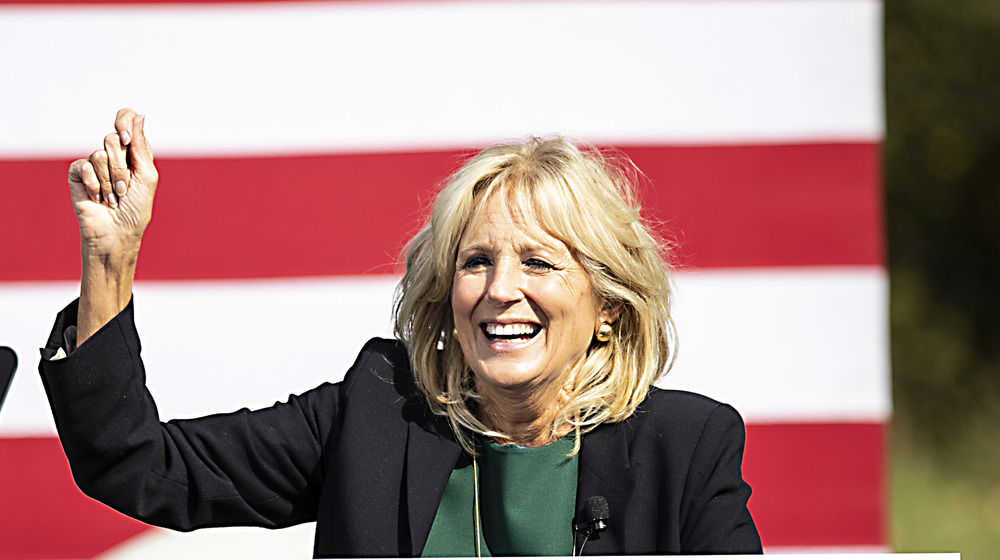 Jeff Hahne/Getty Images
It may be 2020, but one journalist seems to think we've turned the clock back to the 1950s — and he's getting roasted for it like a chestnut in December. 
In an op-ed for The Wall Street Journal titled "Is There a Doctor in the White House? Not If You Need an M.D.," writer Joseph Epstein took aim at the future first lady by suggesting she drop her title. "'Dr. Jill Biden' sounds and feels fraudulent, not to say a touch comic," he wrote. Epstein went on to make the argument that as someone with a doctorate in education — earned with a dissertation that had an "unpromising title," no less —  Biden has less right to the "Dr." honorific as someone with a stethoscope. "A wise man once said that no one should call himself 'Dr.' unless he has delivered a child," he wrote. "Think about it, Dr. Jill, and forthwith drop the doc."
Not content to be merely condescending (he calls her "kiddo" in his opening sentence), Epstein went full-on sexist in his conclusion by suggesting she step back from her own accomplishments and be content to bask in her husband's glow: "Forget the small thrill of being Dr. Jill, and settle for the larger thrill of living for the next four years in the best public housing in the world as First Lady Jill Biden." Yep. He went there. 
The sexist WSJ column quickly drew fire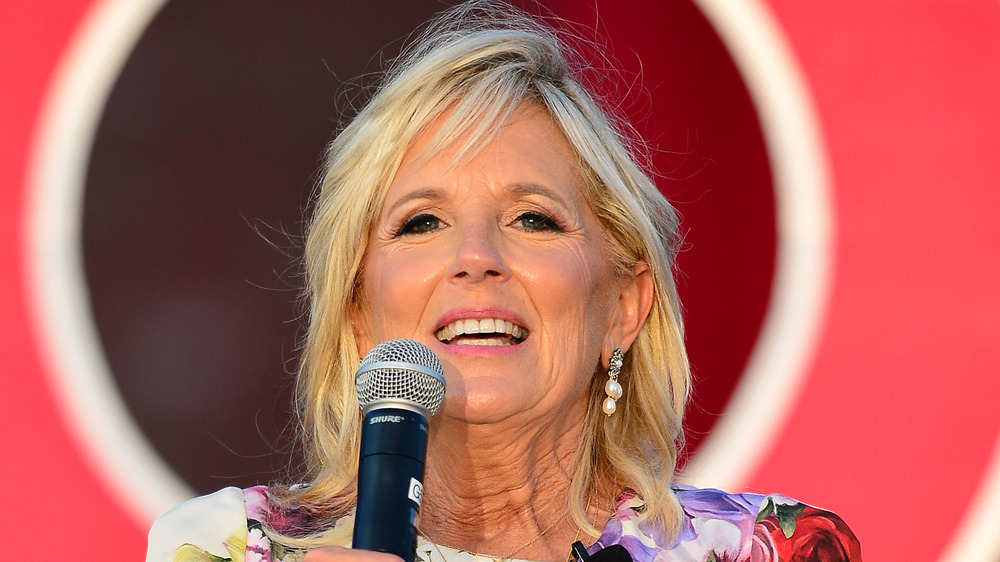 Johnny Louis/Getty Images
It didn't take long for furious readers to fire back. Columnist Monica Hesse wrote a rejoinder in The Washington Post pointing out that not only is it appropriate for people with doctorate degrees to use "Dr.," it's an especially impressive honor for Dr. Biden. While raising her three children, she taught in various capacities, including teaching teens in a psychiatric hospital, earning her postgraduate degrees along the way (via Biography). 
Other reactions included a tweet from the Merriam-Webster dictionary explaining that the very word "doctor" comes from the Latin for "teacher." Northwestern University, where Epstein has been a lecturer, kicked his profile off their website, saying in a statement that the school "strongly disagrees with Mr. Epstein's misogynistic views" (per Newsweek). While Dr. Biden herself has yet to comment, her spokesman Michael LaRosa said it all when he tweeted that the WSJ "should be ashamed" of running the column. "If you had any respect for women at all you would remove this repugnant display of chauvinism from your paper and apologize to her."
An equally strong slam came from Doug Emhoff, husband of incoming Vice President Kamala Harris: "Dr. Biden earned her degrees through hard work and pure grit. She is an inspiration to me, to her students, and to Americans across this country. This story would never have been written about a man."
Finally comes this short but powerful statement from Hillary Clinton, who knows a little something about being an educated and powerful woman: "Her name is Dr. Jill Biden. Get used to it."