What You Didn't Know About Alex Morgan's Husband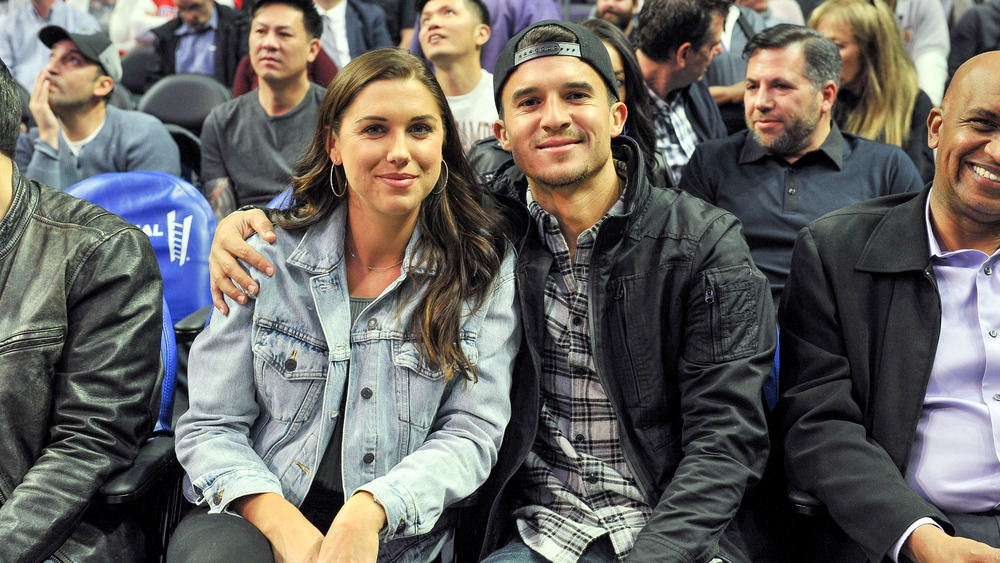 Allen Berezovsky/Getty Images
Alex Morgan and her husband are a match made in soccer heaven. The Olympian and her husband married in 2014 — both of them playing the sport professionally. With over 100 goals, an Olympic gold medal, and a World Cup win under her belt, Morgan has enough titles to keep her busy, but she does have supportive husband in tow, too.
Servando Carrasco plays for Los Angeles' professional soccer team, The Galaxy, according to Good Housekeeping. While their schedules seem exclusively devoted to their sport, the pair actually met before their careers took off. The outlet notes that the couple crossed paths while both playing at the University of California at Berkeley. Both boast successful stats from their time in college, with Morgan leading her team to the NCAA tournament and Carrasco holding his spot as team captain. After Carrasco was drafted to Seattle's pro soccer team and Morgan packed her bags for the east coast, their love went bicoastal. 
According to Good Housekeeping, Carrasco proposed in 2013 on Manhattan Beach in California. Morgan shared details of the experience with The Knot, saying, "We rode our beach cruisers to my dad's house to celebrate and have champagne with our family and friends. We had spoken about what kind of engagement ring I wanted before the proposal, but I wasn't really set on a specific style."
Alex Morgan and Servando Carrasco have gotten used to living apart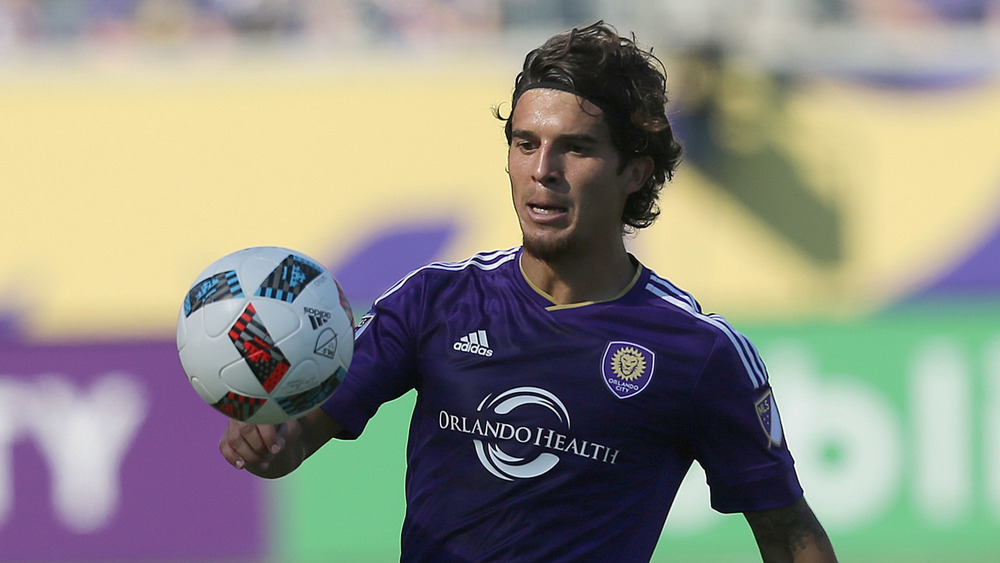 Alex Menendez/Getty Images
When it came time to get married, the couple had as much fun as you would imagine. According to People, they married on New Year's Eve with a Mexican-American dinner that featured a quesadilla bar and churros. "I can't remember ever feeling this way after scoring a goal," Morgan said of her wedding at the time. "It's just so exhilarating."
Perhaps their secret to success lies in the couple's ability to be each other's biggest fans. Following her rise to soccer superstardom after scoring the goal at the 2012 Olympic games that took her team to the finals, her husband gushed, "It was when she scored that goal to push them into the finals, and it just went from, like, 'This girl's pretty good' to 'This girl's going to be pretty amazing.' That was the moment that kind of propelled her into that stardom mode, or whatever you want to call it. That's probably when her life changed in terms of all the attention," (via E! Online).
But, the new-found attention and fame did little to change their relationship, with Carrasco explaining, "She remained the same person, always stayed true to who she is, and I think that's incredible." With two professional careers and Morgan's spot the U.S. National team, the pair has found a way to make long distance work. After welcoming daughter, Charlie, earlier this year, the couple seemed over the moon for the adventure and their time spent together.