Here's How Oprah And Gayle Actually Met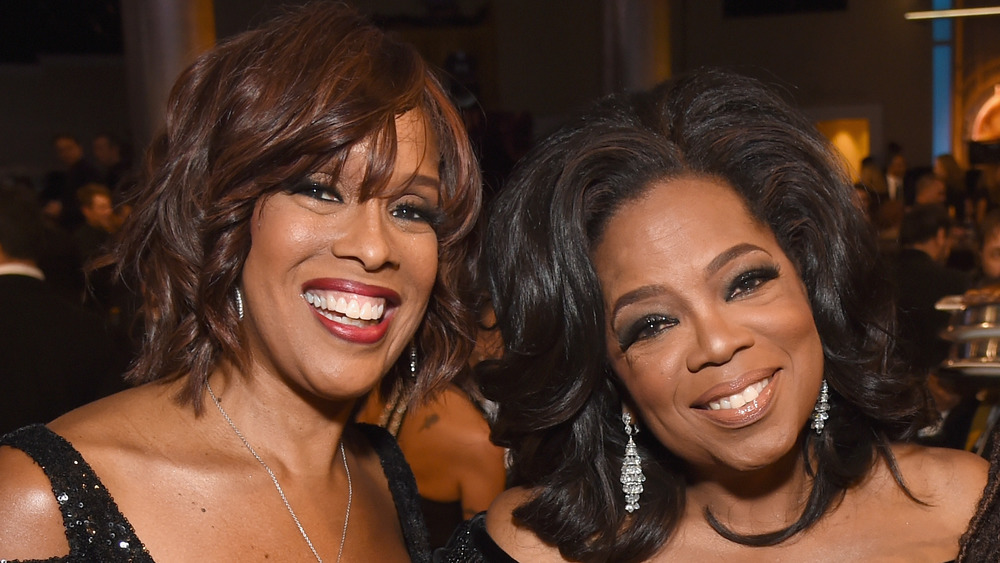 Michael Kovac/Getty Images
Oprah Winfrey and Gayle King are total #BFF goals. The two friends have basically been connected at the hip since the moment they met and whenever they talk about each other, you can just tell that their relationship is female friendship at its best. But how exactly did Winfrey and King meet?
According to E! News, the besties met in 1976 when they both were working at a Baltimore TV station. However, it wasn't until a snowstorm hit one night and Winfrey let King stay at her house (and borrow some clothes) when she could't get home that the two really bonded.
Speaking to O, The Oprah Magazine, Gayle explained, "We became friends that first night because for the first time, I met somebody who I felt was like me." She continued, "I'd never met anybody like that. Certainly not another black girl. I grew up in an all-white community... Oprah and I had the same sensibilities. We liked the same kind of music." 
Oprah Winfrey admits she cherishes her friendship with Gayle King more than anything in life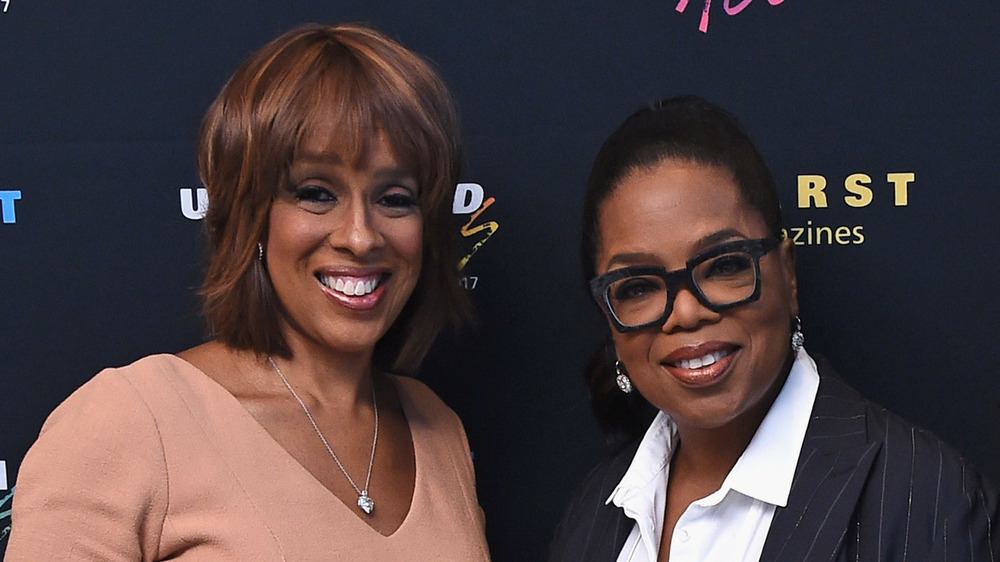 Ilya S. Savenok/Getty Images
And the rest is history. Ever since that night, "we have literally talked every day of our lives," Oprah Winfrey revealed during her WW 2020 Vision Tour (via O, The Oprah Magazine), adding "It's a more than 40-year friendship, it's the thing I cherish most in my life." Evidently, Gayle King feels the same way.
Today, the women's lives are completely intertwined, not only in a personal sense but professional sense, too — King is the editor-in-chief of O, The Oprah Magazine. Proving it isn't always such a bad idea to get into business with friends, King told Elle, "People always say it's not good to work with friends. I don't find that difficult as long as you always know who's in charge." She continued, "The name of the magazine is O, The Oprah Magazine, so that's never an issue for us." 
We can't wait to watch them grow old together.