How Oprah Went From Wearing Potato Sacks To The Top Of The World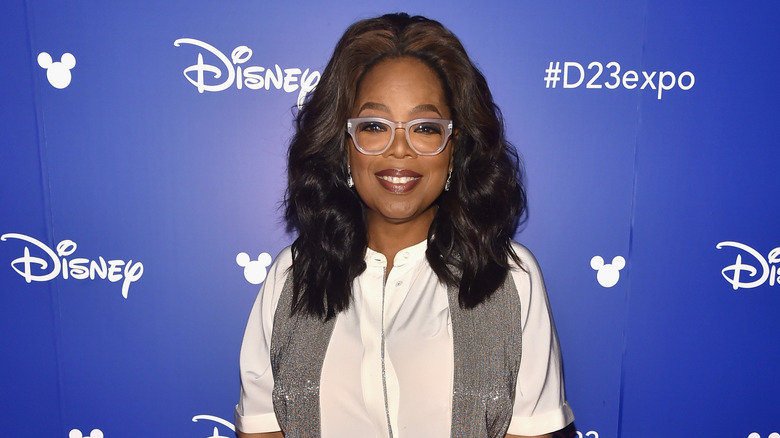 Getty Images
It's hard not to be inspired by Oprah Winfrey and her journey. This is a woman who has been through it all. As a child she lived with multiple family members who could not afford to buy her new clothes. At 9 years old she began being molested by uncles and cousins. Her mother kicked her out of the house at 14 years old, the same time that she learned she was pregnant.
Yet she rose to the very top of fame and fortune. Oprah's name is now synonymous with success and giving. She has built an incredible legacy, and the path she took to get there is fascinating.
She always had hope
Oprah is the ultimate rags to riches story. When I see her houses and clothes now, it is so inspiring to think of where she came from. Orpah Gail Winfrey (no, that isn't a typo) was born on January 29, 1954. Her aunt wanted her named for Orpah in the biblical book of Ruth, so that's how it's spelled on her birth certificate. But people weren't sure how to pronounce it, so her name became Oprah. Oprah's young mother was unwed and poor, so she sent Oprah to live with her grandmother until she was 6 years old.
Even though Oprah was surrounded by love as a young child, they didn't have much else. Her grandmother worked as a maid and told Oprah that she would also grow up to be a maid. According to a profile by The Observer (via The Guardian), during this time she wore clothes made from potato sacks, which resulted in people cruelly calling her "Sack Girl." But even as a young child, Oprah knew she was meant for much greater things.
She overcame her abusive childhood
Once Oprah's young mother felt ready to take her back, Oprah moved out of her grandmother's house and in with her mother. When Oprah returned to live with her mother, life took a dark turn. She was still living in poverty, but now she couldn't even feel safe in her own home. Starting at age 9, Oprah was sexually abused by family members and eventually became pregnant at age 14. It was at that time that she first considered suicide.
"I hit rock-bottom," Winfrey told The Hollywood Reporter. "I became pregnant and hid the pregnancy. I'd intended to kill myself actually. I thought there's no way other than killing myself. I was just planning on how to do it. If I'd had the Internet, I might not be alive because now you can just Google how to do it."
During her pregnancy, her mother actually decided to kick her out of the house. She was supposed to go to a detention center for girls, but fortunately they were full and could not accept her. It was at this time that she was sent to live with her father, who helped her turn things around.
Losing a child changed her life
So here she was pregnant at 14 and moving to a new state to live with a new parent. Fortunately, Oprah's father provided a safe and loving home for her. Oprah hid her pregnancy before she ended up giving birth to a son who later passed away from complications of being born prematurely. Experiencing all this at age 14 would have broken most people, but Oprah's father told her that this was going to be her "second chance" at life. She could now move forward and leave her painful past behind her.
"I was, in many ways, saved by that, and I made a decision that I was going to turn it around," she told The Hollywood Reporter. Oprah did turn it around and left her painful past behind her.
She did beauty pageants
It's hard to believe that the suicidal and pregnant 14 year-old was able to turn her life around, but she did. Oprah started trusting herself and her own instincts and followed her passions to the public eye. "I haven't planned one thing — ever. I have just been led by a strong instinct, and I have made choices based on what was right for me at the time," she told Makers
.
Oprah started participating in beauty pageants and she went on to win the title of Miss Black Tennessee in 1972 when she was 17. Once Oprah got the taste of the limelight, there was no turning back.
She became a news anchor at age 19
Once Oprah became comfortable on stage as a beauty queen, she made the leap to television at a very young age. Oprah went on to become the first African American female news anchor in Nashville. She didn't waste any time either. She actually left Tennessee State University to take the job at the ripe old age of 19. "I remember leaving class to go take a phone call from Channel 5's Chris Clark," Winfrey said on her show. During her interview, Oprah was asked if she knew how to run a camera and write a news story. "I think I lied and said, 'Sure I can,'" Oprah admitted.
From her very first television appearance, Oprah knew she had found her life's work. "It just felt like breathing," she said. "It felt like this is where I'm supposed to be." Oprah went all in with her television career and quickly gained the attention of news executives around the country.
She started her morning show career in Baltimore
After getting started as a Nashville news anchor, Oprah moved to Baltimore in 1976 and, at first, continued working in evening news. She began her time in Baltimore as the co-anchor of WJZ's 6 p.m. weekday newscast alongside Jerry Turner. Unfortunately, as she told the Baltimore Sun, Turner didn't make it easy for her. 
"First of all, he wanted to be alone from the beginning. And then, if he had to have a co-host, he didn't want a young, green-behind-the-ears one like me," Winfrey told the Baltimore Sun. "At every chance he could get, he would embarrass me or, like, try to make me feel bad about where I went to school. That's when I first learned that, oh, where you went to school is an important thing, because he'd go, 'Where'd you go to school again? What little college or university?' So I would have to say my memories of Jerry Turner are not fond ones."
But then Oprah made the switch to morning television when she signed on for the role of co-host of Baltimore's People Are Talking. Going from news to talk show turned out to be exactly what Oprah needed.
Her ratings earned her The Oprah Winfrey Show
Oprah was clearly meant for the talk show world, so when a talk show job opened in Chicago in 1984, she went for it. She was offered her own show called AM Chicago, so she packed up and became a midwesterner. Oprah was going up against morning talk show legend Phil Donahue and quickly surpassed his viewer numbers, shocking everyone. Her ratings were so impressive that in 1985 the show was renamed The Oprah Winfrey Show. This was a clear turning point in Oprah's career.
She made her big screen debut with The Color Purple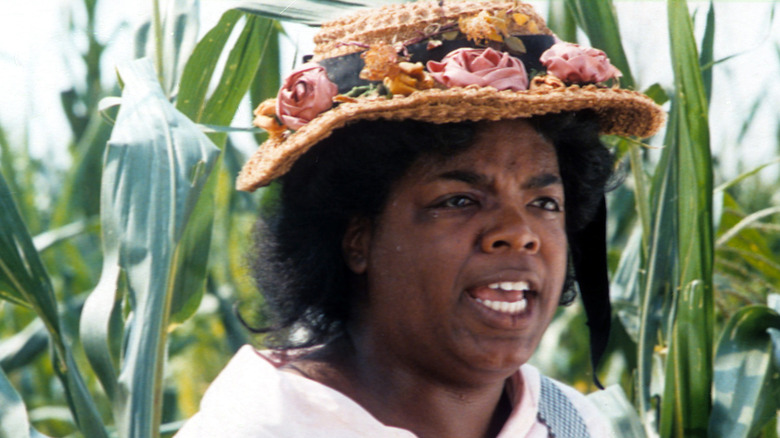 YouTube
Oprah's talk show success gained attention from executives all over the entertainment world, including director Steven Spielberg. She was cast in the 1985 film The Color Purple and even received an Academy Award nomination for best supporting actress. Oprah revealed just how much she wanted a part in this movie. "I always wanted to be an actress. I never wanted anything in my life more than I wanted to be in The Color Purple," Winfrey told Variety. "And have never allowed myself to want anything as much again."
Oprah wanted to be in the movie so much, that compared to what she was making for her talk show, she took a serious pay cut to be part of it. Oprah went on to act in a few more films after that, but kept her focus on her morning show.
She refused to be a tabloid talk show host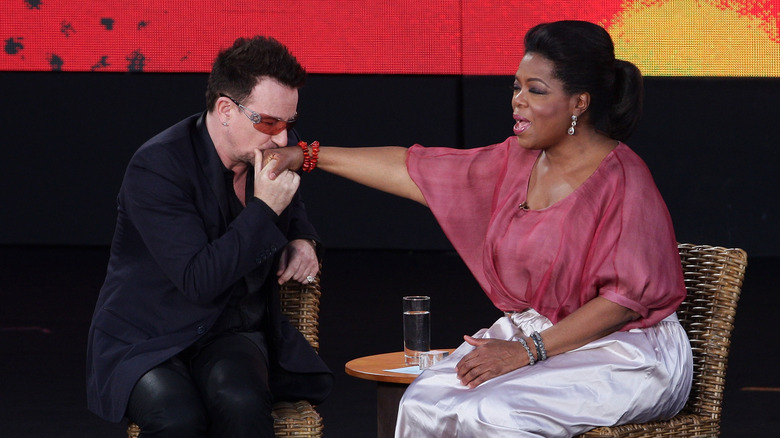 Getty Images
Oprah took ownership of her show and always stayed aligned with her vision. She created her own production company, Harpo Studios (Oprah spelled backwards) in 1988 so she could have full control. 
Another aspect she wanted control over? Her show's content and interviews. The '90s were a time of trashy Jerry Springer talk shows, and Oprah refused to participate. Her ratings actually fell as a result of that decision, but quickly recovered.
She boldly shared her weight loss journey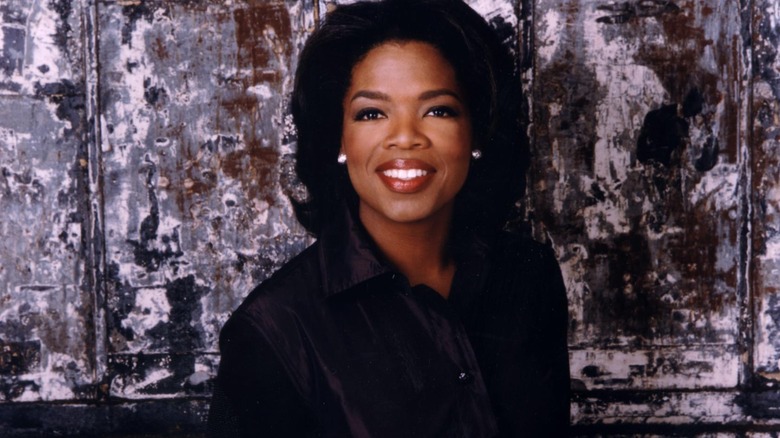 Getty Images
One of the reasons why Oprah has reached the success she has is that she is so relatable. She may have mansions around the country, but she still shares many of our daily struggles. One of those struggles was very public, and that was her weight loss journey. Oprah is famous for her yoyo-ing weight and diets, but was never ashamed to share that piece of her life.
"In 1992 I reached my heaviest, 237 pounds. I was 38. Then, four years ago, I made it a goal to lose weight, and I appeared on the January 2005 cover [of O Magazine] at a toned 160 pounds. I thought I was finished with the weight battle. I was done. I'd conquered it. I was so sure, I was even cocky. I had the nerve to say to friends who were struggling, 'All you have to do is work out harder and eat less! Get your 10,000 steps in! None of that starchy stuff!'" Oprah wrote in O Magazine in 2006. 
However, Oprah couldn't maintain the weight loss and shared the struggle with her readers. "So here I stand, 40 pounds heavier than I was in 2006. (Yes, you're adding correctly; that means the dreaded 2-0-0.) I'm mad at myself. I'm embarrassed. I can't believe that after all these years, all the things I know how to do, I'm still talking about my weight. I look at my thinner self and think, 'How did I let this happen again?'"
Her book club changed book sales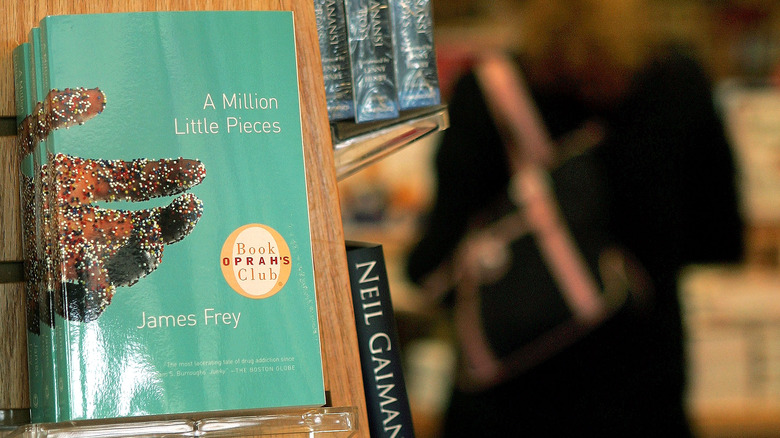 Getty Images
Oprah started her famous book club in 1996, and it quickly became clear just how famous she was. An endorsement from Oprah sent unknown authors into serious fame. Oprah would choose ten books per year, then interview the authors on air after the club finished the book. "It's the ultimate book club; it's very broad and very deep," Jonathan Galassi, president of Farrar, Straus & Giroux told the LA Times. "It's been a wonderful enhancement to publishing fiction."
Oprah's book club literally changed author Janet Fitch's life. After releasing her novel White Oleander, she was blown away by the sales from Oprah's Book Club. "I'd spent basically 20 years just living a writer's life," Fitch told the LA Times. "Oprah said it would go over a million by the time it was all over, and it was true." After seeing its success, Hollywood producers turned the book into a movie starring Michelle Pfeiffer.
However, the book club was not always a feel-good event. When author James Frey fabricated much of his memoir A Million Little Pieces, Oprah brought him back on the show to discuss the controversy and wasn't shy about the fact that she disapproved. "I feel duped," Winfrey told Frey. "But more importantly, I feel that you betrayed millions of readers." The lesson here? Never ever try to con Oprah Winfrey.
A stumble, but not a fall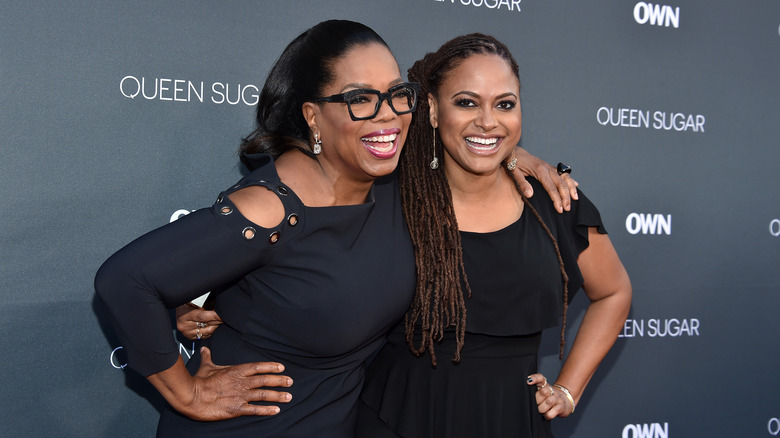 Getty Images
When Oprah and the Oprah Winfrey Show were on top of the world, she made a bold decision. She chose to walk away from it. In 2011, Oprah chose to end her hit show to focus on her own network, The Oprah Winfrey Network (OWN). However, her TV success didn't immediately carry over to the network.
"I, in the beginning, made a lot of mistakes. I made the wrong choices. And I have to this day gone over and over in mind, 'Should I have waited 'til I completely ended The Oprah Winfrey Show?' Yes. That would be the answer, because I needed to be there," Winfrey told The Hollywood Reporter. "This whole idea that you can start something from scratch that carries your name and bears your brand...and not be there for daily input and expect other people to get that is...it's just a false notion."
And because Oprah is just so Oprah, she didn't let the humble beginning get her down. She looked at the problem, determined to find a solution. "So now I know that.... The turnaround came when I had my own come-to-Jesus meeting with myself.... 'Stop looking at this as a problem that you've created and look at it for the opportunity that it is,'" she shared she was thinking during that moment. "'How many people in their lifetime get an opportunity to have a platform — call it whatever you will, a network — that has their name on it?'"
She likes real estate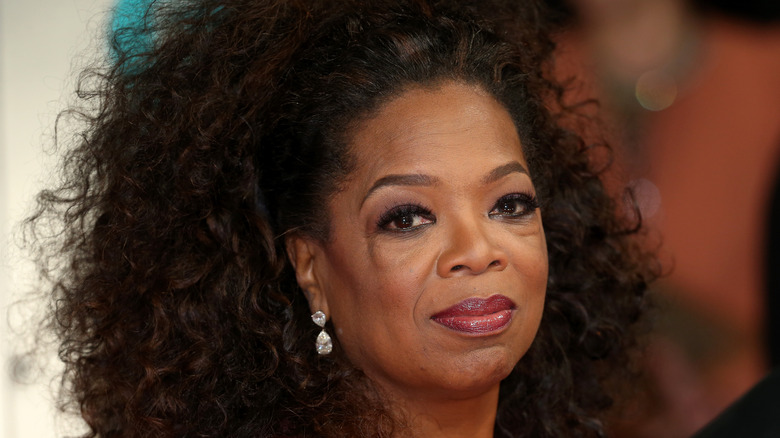 Getty Images
It's clear from her life that Oprah doesn't do anything halfway. She goes all in, even when the odds are against her. So it's not surprising that she has amassed such a fortune. Oprah went from being told she was going to grow up to be a maid to accumulating some insanely glamorous real estate.
Her favorite estate is the 64-acre mansion and gardens in California. She purposely looked for a home that had the feel of a southern plantation. "I was calling it Tara II," she told People, but her friend (fitness guru Bob Greene), suggested she change it. "You need a better name," he told her. "The fact that you are an African-American woman from Mississippi and you get to have this... it's deep." Oprah heard him loud and clear. "So I go, 'Yeah! It's like a dream.' And he's like, 'Yeah! It's a promise! It's the Promised Land!' So I feel that every day."
When Oprah needs a break from the Promised Land, she jets off to Maui for a more relaxed feeling. "She already has a large home in Santa Barbara — this seems to go back to something real and personal," her designer Ellie told O magazine. "It's a great house for her and two or three friends." And when beach time gets old, Oprah can stay at her $14 million Telluride ski home. Not a bad way to spend life.
She moved west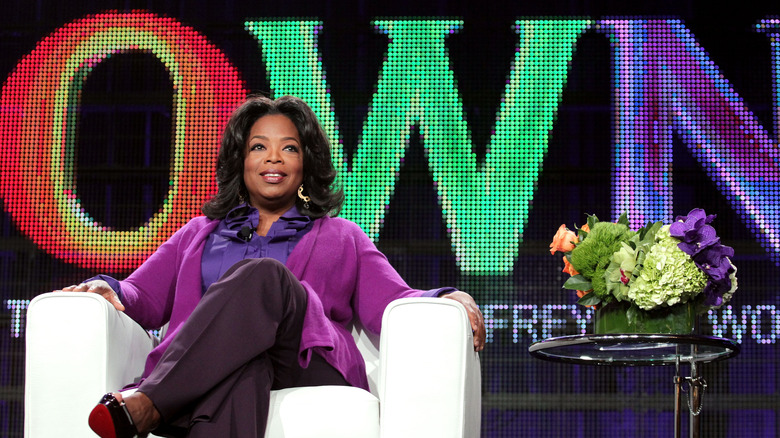 Getty Images
Oprah's award-winning show was born and raised in Chicago, but eventually it was time to leave that city behind. In March 2015, Oprah closed up shop in Chicago and consolidated her business in Los Angeles. Her show was finished, and her cable network was being run in California, so it was time to make the move.
"The time had come to downsize this part of the business and to move forward," Winfrey told The Hollywood Reporter. "It will be sad to say goodbye, but I look ahead with such a knowing that what the future holds is even more than I can see."
She continues to be an activist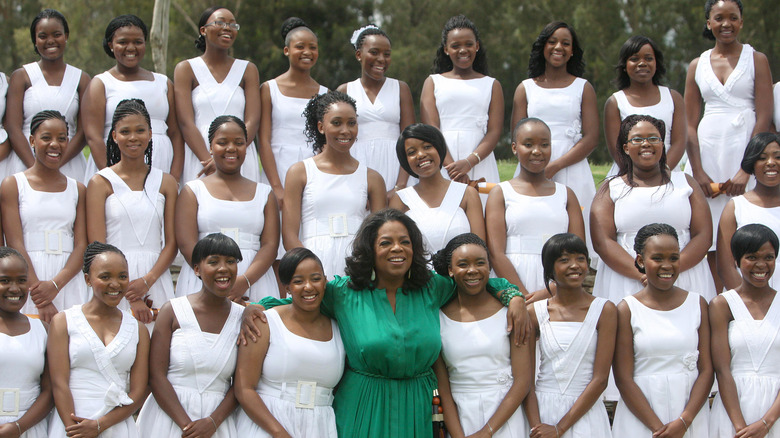 Getty Images
If you have followed any part of Oprah's career, it's pretty clear that she loves to give back. Have you ever watched one of the episodes of Oprah's Favorite Things? These episodes featured women literally shrieking and crying with delight as Oprah gave away the latest gifts and even cars. 
Oprah has always had a strong mission to give back, and it is evident in her charity Oprah's Angel Network, which has raised over $51,000,000 for many causes, including girls' education. In 2013, President Barack Obama awarded Oprah with the Presidential Medal of Freedom for her charitable work.