Jack Black Takes The Celebrity Elf On The Shelf Meme To A Whole New Level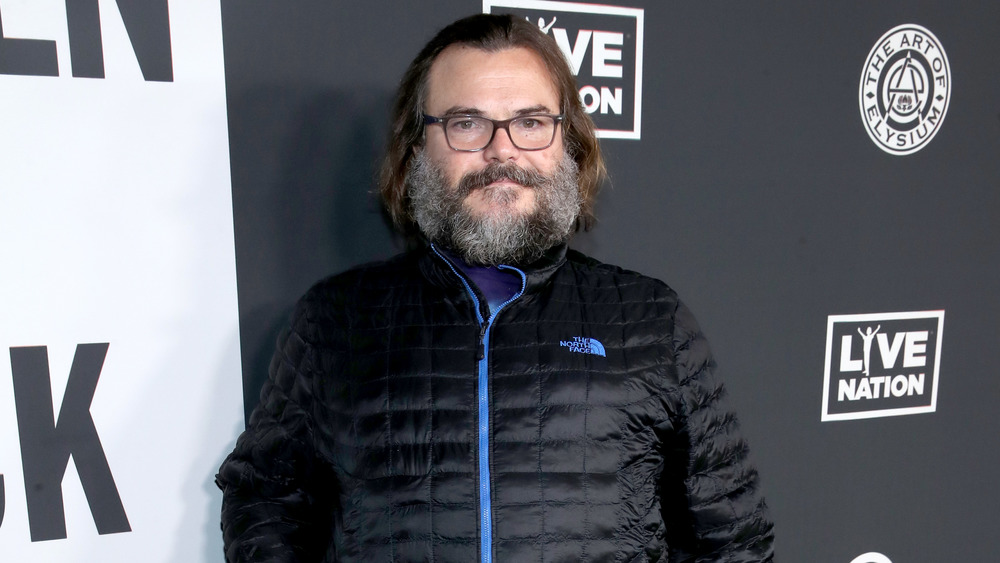 Randy Shropshire/Getty Images
First it was Garcelle Beauvais of The Real Housewives of Beverly Hills who thrilled the internet with her Elf on the Shelf meme. Then, other celebrities soon joined in the fun of creating elf versions of their fellow stars on their shoulders. We loved when Elizabeth Banks did "Hanks on Banks," and Reese Witherspoon followed suit with Grease on Reese. It wasn't long before Ryan Seacrest got on board with the elf meme trend, creating a Luke Bryan on Ryan pic. Most recently, we got a big laugh out of Amy Schumer's epic meme featuring several celebs, like Heidi Klum and Orlando Bloom, on Zoom.
But then Jack Black caught wind of the idea, and let's just say he has officially blown every other Elf on the Shelf meme out of the icy cold North Pole water, er, ice. The hilarious actor took to TikTok to create a video that is simply a holiday must-see, involving basically every Jack you could possibly think of, from real-life stars, to pop culture figures. Don't say we didn't warn you that this is going to make you LOL — so mute your work Zoom call if needed. Oh, and you may also get sucked into the awesomely entertaining vortex that is Black's TikTok.
Jack Black wins the Elf on the Shelf meme game
Black's Elf on the Shelf video would be amazing enough with just his Speedo-clad image jumping spread eagle in the air. But no, he takes things to the next level, superimposing Jacks upon Jacks on his shoulder. There's Jack Nicholson as "The Joker," Jackie Robinson the baseball player, Jack from Titanic, Jack Skellington, a jack russell terrier, Jack from the show 24, and even Jack in the Box, among others.
Black's caption to the beyond-epic post: "Jack on a Jack on a Jack on a Jack on a Jack on a Jack on a Jack on a Jack on a Jack on a Jack on a Jack on a Jack on a Jack on a Jack." And clearly fans are, well, big fans, as the post had 4 million views at time of writing.
So, who's next? Can anyone beat Black's early Christmas present to us all? We kinda doubt it, but would love to see someone try!