Meghan Markle Makes Her First Appearance Since Heartbreaking Miscarriage News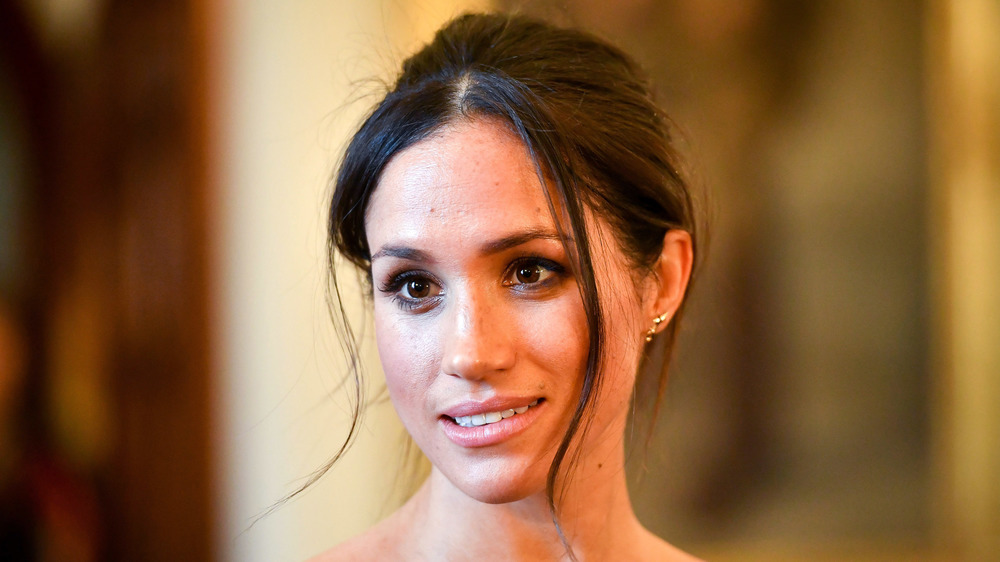 Wpa Pool/Getty Images
Meghan Markle took a historic step in November 2020 when, in a moving and frank essay for the The New York Times, she revealed she'd suffered a miscarriage just a few months prior. "After changing [Archie's] diaper, I felt a sharp cramp. I knew, as I clutched my firstborn child, that I was losing my second," the Duchess of Sussex shared in the heartfelt essay. Markle went on to detail her difficult time in the hospital, in hopes it would break the "taboo" of discussing miscarriages publicly.
As she explained, "Losing a child means carrying an almost unbearable grief, experienced by many but talked about by few ... Yet despite the staggering commonality of this pain, the conversation remains taboo, riddled with (unwarranted) shame, and perpetuating a cycle of solitary mourning." Markle argued that when one woman bravely shares her story, it encourages others to do the same. Naturally, her first public appearance since was just as empowering.
The Duchess of Sussex paid tribute to those fighting COVID-19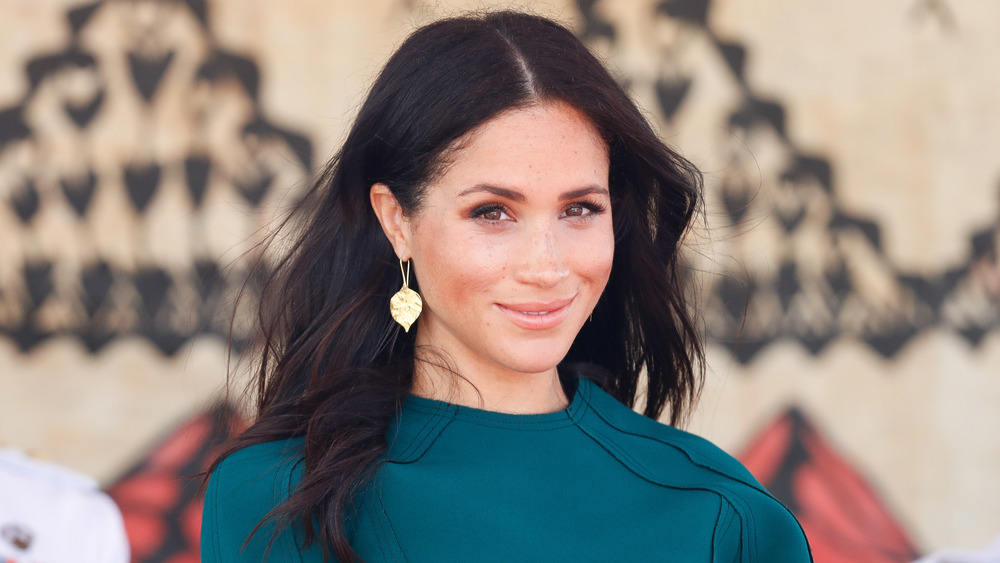 Chris Jackson/Getty Images
Markle made a surprise appearance on CNN's Heroes special, to thank those who continue to help and support others during the COVID-19 pandemic (via Twitter). As People reports, the Duchess of Sussex shared how inspired she was by "the stories of compassion in our communities." Markle noted, "Across the country, people have put their own needs aside to come together and support the collective well-being of those around them."
She continued, "We saw communities standing up and taking action. When kids' lunch programs came to a halt, we saw our neighbors make sure that those children received the nutrition they need. And when those who are immunocompromised or most vulnerable couldn't leave their homes, we, as a community, showed up to deliver the food they needed to their doorsteps." Markle added, "These moments reminded so many that they're cared for. Tonight, we are celebrating these quiet heroes, some of whom I know and others that we applaud from afar."
Markle and husband Prince Harry have been volunteering throughout the greater Los Angeles area, distributing meals for non-profit Project Angel Food, visiting social justice organization Homeboy Industries, and taking part in a drive-through event with another non-profit, Baby2Baby, among others, per People.