This Is How Eddie Van Halen Will Be Laid To Rest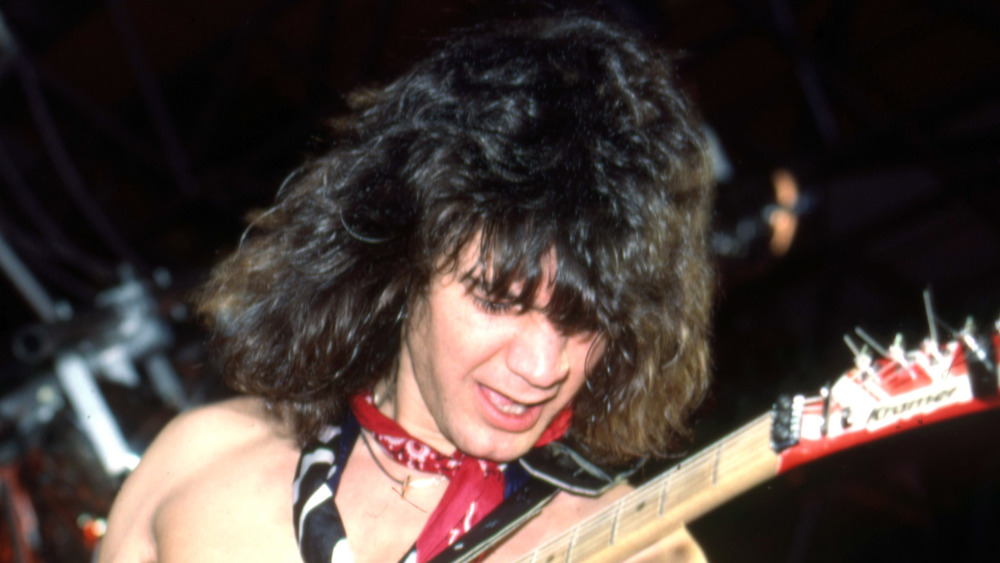 Icon And Image/Getty Images
Of all the horrible losses that occurred during 2020, one that hit especially hard was the passing of Eddie Van Halen. The legendary rocker and co-founder of Van Halen succumbed this fall after a long and hard-fought battle with metastatic cancer. Fans and friends alike mourned the loss of a great talent, but perhaps no one more than his son, Wolfgang, who began playing bass with the band as a teen and who composed a song, "Distance," as a tribute to his dad. His ex-wife, Valerie Bertinelli, remained close with him after their divorce, and she was by his side in his last days. She praised his "gorgeous spirit and impish grin" in a memorial post on her Instagram page. 
Paying final respects to a loved one is a deeply personal matter, and for many, it's essential to give the departed a send-off that reflects both their personality and their last wishes. This certainly seems to be the case for the multiplatinum-album artist, whose resting place has finally been revealed.
Eddie Van Halen wanted a nontraditional burial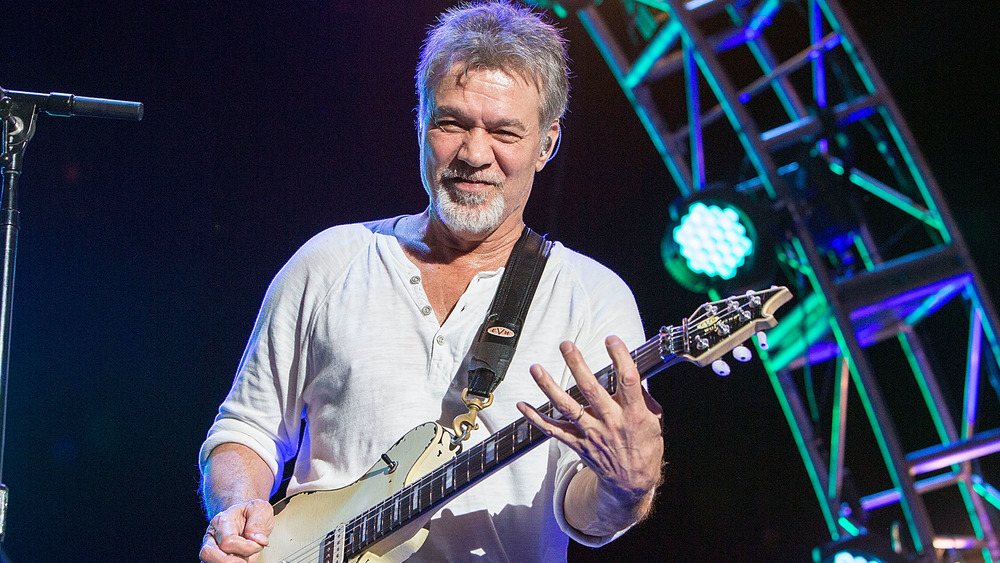 Daniel Knighton/Getty Images
According to documents acquired by TMZ, Eddie Van Halen was cremated nearly three weeks after his early October death, A source said that Van Halen personally expressed his wishes to be cremated, and then to have his ashes scattered in the Pacific Ocean off the coast of Malibu, an area he considered close to his heart. TMZ also displayed a copy of Van Halen's death certificate, which lists his primary cause of death as "cerebrovascular accident" (aka stroke), with multiple other underlying causes, including pneumonia, lung cancer, myeloplastic syndrome (a form of cancer), and skin cancer of the head and neck.
The site further revealed that Wolfgang was given possession of his father's ashes, and that he "will almost certainly" follow through on his dad's request to be part of the mighty ocean. It's hard to imagine that he wouldn't, considering the tight-knit bond between the two. Wolf recently posted a comment on his Instagram account mentioning that many people have asked about the end of his "Distance" video, which features a voicemail from Eddie expressing his love for and pride in his son. To their queries about whether the message marked a special occasion, Wolf said, "Nope. He was just that amazing and loving of a father that he felt the need to leave messages like that every time he called me. He was the best."
No doubt the scattering of Van Halen's ashes will be a loving and tender occasion marking the end of a remarkable life.