Jeff Bridges Reveals His New Look Amid Cancer Treatment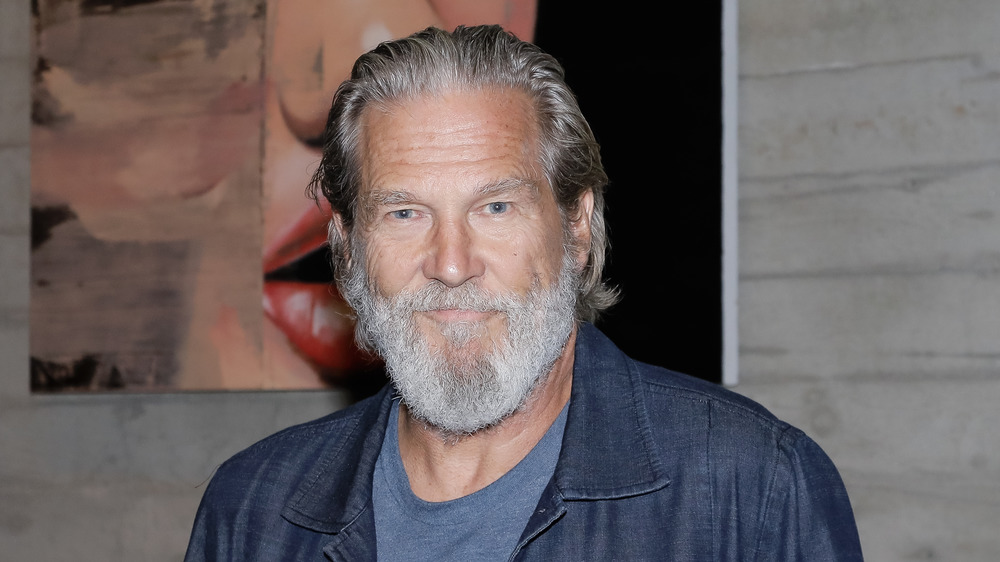 Tibrina Hobson/Getty Images
Jeff Bridges is an icon of American cinema. He has celebrated, decades-long career that has resulted from taking major in roles in The Big Lebowski, Tron, Hell or High Water, and True Grit, among many, many others. Now in his seventies, Bridges also remains one of the hottest actors of all time. With his shaggy beard, mustache, and long hair combo, his look not only recalls his most famous character, The Dude, but confirms the laid-back Californian is only getting better with age.
When Bridges revealed he had been diagnosed with lymphoma, a type of blood cancer, back in October, fans flocked to send him well wishes. True to form, the actor announced the diagnosis with a Lebowski reference, noting "New S**T has come to light." He later thanked fans for their support, after receiving messages from all over the world. Although he's doing well, treatment has sadly forced the legendary performer to make some changes to his trademark look.
Jeff Bridges is worlds away from The Dude
Bridges took to Instagram to provide an update on his treatment so far, writing, "Here's the latest: Feeling good, Shaved my head, Got a puppy — Monty, Had a Birthday — 71, man" alongside a shot of him happily sitting in a reclining chair with a cute dog on his lap. The Crazy Heart star also updated his website with a note in support of "dear old friend" and musician John Goodwin, who's struggling financially due to the COVID-19 pandemic. Bridges asked fans to give whatever they can to help. He also shouted out Bernie Glassman, founder of spiritual organization Zen Peacemakers, alongside charity No Kid Hungry.
Bridges previously shared a shot of him posing in a hospital gown midway through treatment, with his trademark locks still intact. He gushed, "I want to thank you all for reaching out during this time, it feels good getting all the well wishes and love!" In a post on his website, the actor noted, "This cancer thing is bringing on feelings of preciousness, & gratitude, & good old fashion love, & lots of it, big time." Clearly, no matter how tough the circumstances, Bridges is still 100 percent himself. The Dude abides.