The Heartbreaking Death Of Broadway Legend Ann Reinking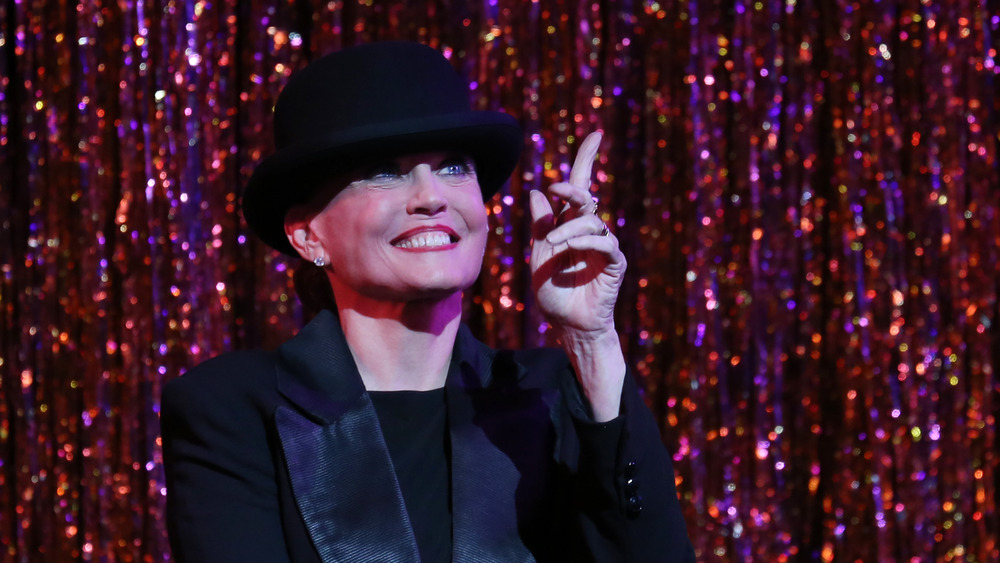 Walter Mcbride/Getty Images
Ann Reinking's sister-in-law, Dahrla King, confirmed to Variety that the Tony-award-winning Broadway actress and dancer passed away on December 14, 2020. "She was visiting our brother in Washington state when she went to sleep and never woke up," her family wrote in a statement, "Heaven has the best choreographer available now. I'm sure they are dancing up a storm up there!" Reinking was 71 years old when she passed. The New York Times reports that the cause of her death is still unknown. 
No one is questioning Reinking's legacy. It takes only takes one look at Reinking on stage to understand how spectacular her talent was (via Youtube). Hollywood, accordingly, has shrouded itself in black. "Those incredible Legs. We will forever speak your name," wrote Grey's Anatomy executive producer, Debbie Allen. Brooklyn Nine-Nine's Melissa Fumero tweeted that she'd once taken a dance class with Reinking, "she was so magnetic. She noticed me once during the class and I fangirled so hard," Fumero wrote, "there will never be another like her."
Broadway composer Joe Iconis described Ann Reinking as a woman full of "Charisma, specificity, heart, technique, and an undeniable, impossibly cool strangeness." He toasted, "Here's to one of the great multi-hyphenates who aggressively and glamorously never ever ever fit into a 'type.'"
Ann Reinking's Broadway legacy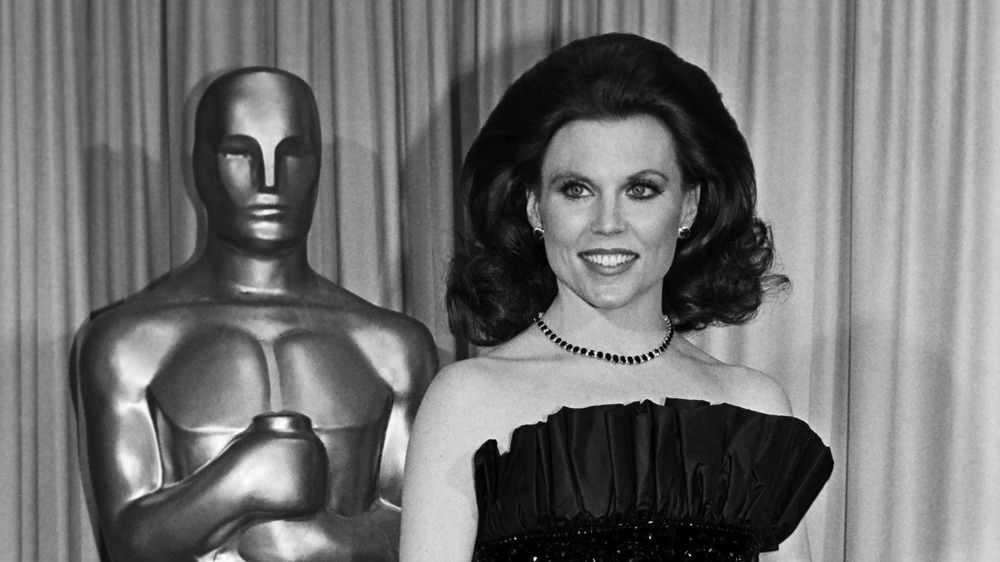 George Rose/Getty Images
Perhaps you recognize Ann Reinking as Roxie Hart in the 1977 Broadway musical Chicago. Maybe you know her as Roxie in the 1996 version of the same, a second-act for which she earned a Tony Award in choreography. At the time, Reinking told The New York Times, that she's undertaken the musical to help the public "rediscover what theater was."
Even if you never saw her dancing in Chicago, there's a chance you know her for the real-life love affairs hiding behind the stage curtains. When Reinking became Roxie Hart in 1977, she replaced the show's choreographer Bob Fosse's ex-wife, Gwen Verdon. Reinking, herself, was head over heels for Fosse at the time. She'd started dating him when she was 22 while performing in Pippin. By the time she nabbed a role in the Broadway musical, the San Francisco Ballet-grad already knew the ropes, having played roles in both Cabaret and Coco, the latter of which starred Katherine Hepburn.
But if her role in Pippin didn't, her relationship with Fosse changed her life. "I knew I was falling in love, and it just got to be more and more. So by the time we did start going out I was pretty sunk," she reflected to The New Yorker. Per The New York Times, their relationship, which lasted 6 years, was one of five serious relationships in her life. Reinking married four times and is survived by her last husband, the sportswriter Peter Talbert, and their son, Christopher.