A Surprising 33% Of Fans Say This Is Their Favorite Kardashian Sister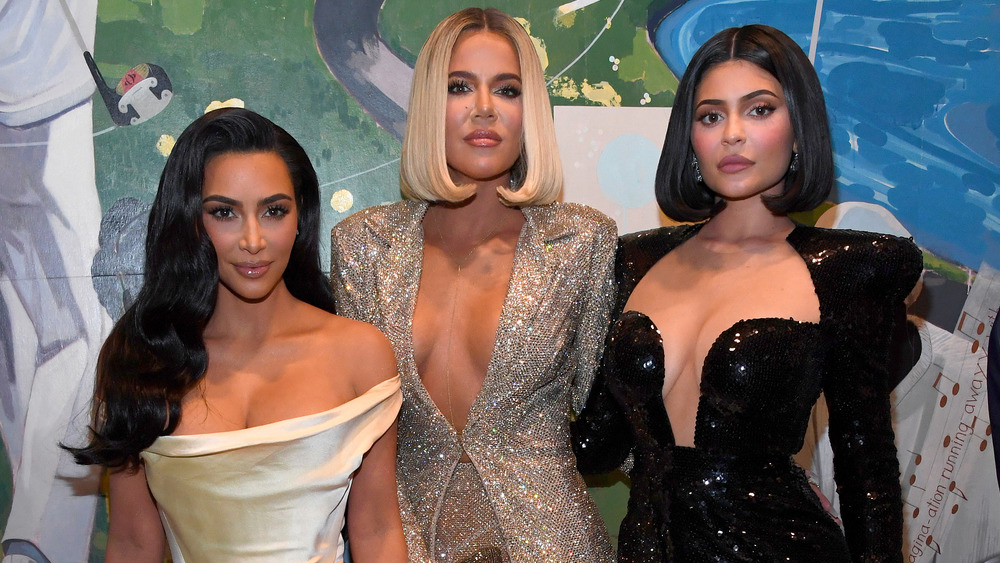 Kevin Mazur/Getty Images
For more than a decade, fans have been keeping up with the Kardashian-Jenner sisters as they aired out family, friendship and relationship issues on their hit reality TV series. Love it or hate it or love to hate it, each episode of E!'s Keeping Up With the Kardashians had viewers around the world talking, even with moments that left many of us wondering if it was staged, like Khloe supposedly getting arrested for a DUI way back in season 1 (via Cheat Sheet). The final season airs in 2021 (via E!).
After 19 seasons, it's the end of an era for the family who regularly makes waves on social media with nothing more than a simple selfie, dominates Twitter's trending page with a tweet and successfully branches out into multiple industries almost effortlessly (via Buzzfeed News). The reality TV series has a devoted following, and each sister has a seriously impressive amount of followers on social. In 2020, Kylie Jenner hit a major Instagram milestone with over 200 million followers (via Social Blade).
The List decided to poll readers to see which Kardashian sister has the biggest influence. The List conducted a survey of 3,100 people around the world and asked them who was the all-time favorite.
One third of respondents said Kendall Jenner has the most klout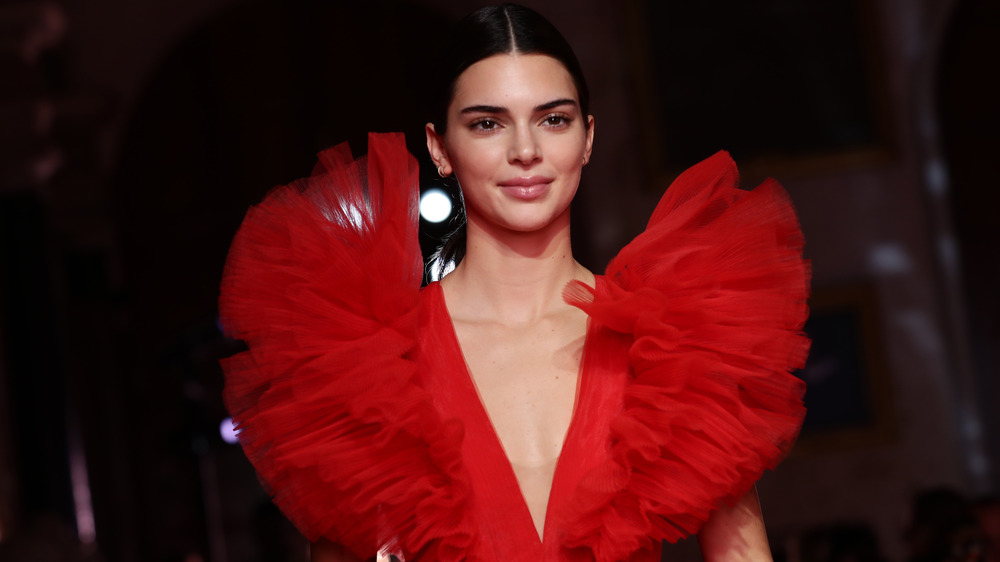 Vittorio Zunino Celotto/Getty Images
In unexpected news, Kendall Jenner took the top prize in our survey with 33 percent of the votes. We were sure that another Kardashian sister would've taken the lead, so we dig a little digging to find out why Kendall resonates with so many. Kendall hasn't been shy about admitting that her family's reality TV history often precedes her, which is why she dropped her last name after pursuing her modeling career (via Cheat Sheet). She's also super private and rarely makes headlines for any relationship or family drama, unless it's for her impressive modeling achievements like being named one of the highest-paid models in 2018 with $22 million in the bank (via Business Insider). Despite that nice bit of pocket change, her low-key personality and determination to create her own path makes her relatable.
In The List's survey, Khloé Kardashian snagged second place with 22 percent of respondents hailing her as their favorite. Kylie Jenner and Kim Kardashian-West took third and fourth place respectively, with Kylie getting 17 percent of the votes. That left Kim, who is arguably responsible for putting the Kardashian-Jenner klan on the map, with just 15 percent of the votes. Honestly, we thought the survey results would be reversed and start with Kim running the show. Kourtney Kardashian came in fifth, with 13%, though with the excitement of her first movie role, we doubt she's too bothered.