Everything We Know About Dolly Parton's New Beauty Brand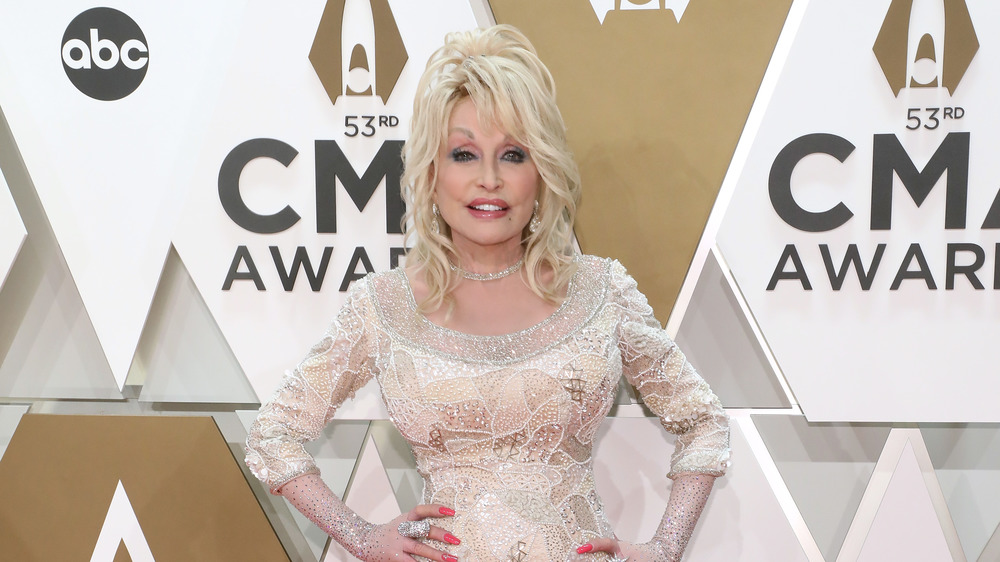 Taylor Hill/Getty Images
It's hard to believe Dolly Parton has been performing professionally since age 10 — and she is just now releasing beauty products (via Biography). After all, the 74-year-old is almost as well known for her iconic songs like "Jolene" as she is for her unique take on beauty and aging. One of her most famous quotes: "It takes a lot of money to look this cheap" (via Into the Gloss). She has confessed to putting on her face first thing in the morning, and admits, "I wear makeup, and it gets a little bit thicker every year."
Parton, also hilariously said, "I'm no natural beauty. If I'm gonna have any looks at all, I'm gonna have to create them. You don't need to buy expensive cosmetics; almost anything will do if you know how to apply it." Well, it seems the beauty products devotee is finally contributing to the industry she loves — other than music, of course.
The singer confirmed her brand is "Coming Spring 2021" via Twitter. But what exactly her product line consists of may surprise some fans.
Here's how you can smell like Dolly Parton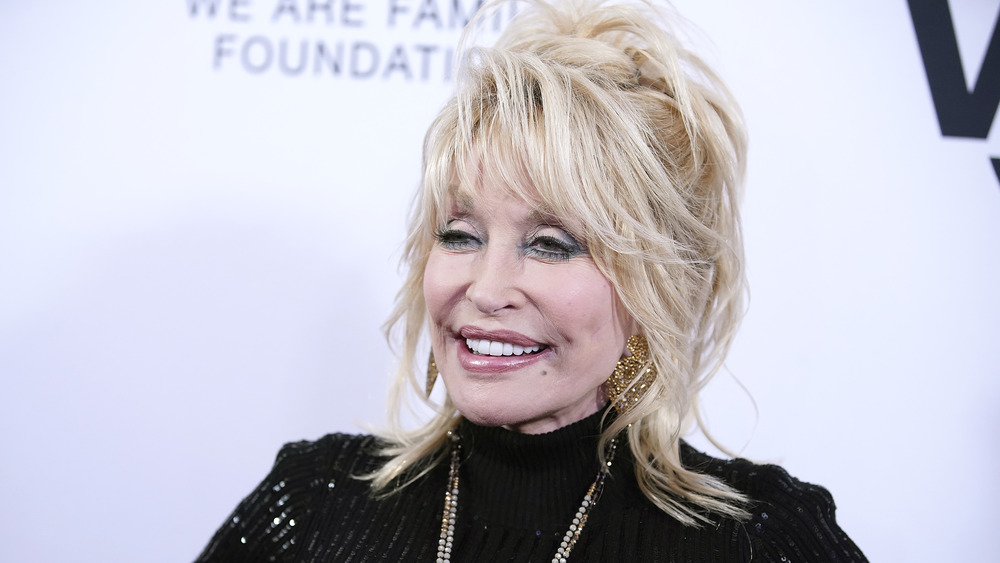 John Lamparski/Getty Images
According to ABC News, a fragrance will be Parton's first foray into beauty as part of a partnership with Edge Beauty, with the iconic singer saying in a statement, "Fragrance has always played a major role in my life – I wear my own combination of scents every day." Parton added, "I am so excited to share this dream with my fans. Developing my own brand and scent with Edge Beauty has been an amazing experience, and I am looking forward to becoming a big part of the fragrance community."
What Steve Mormoris, CEO of Edge Beauty, Inc., had to say about the collaboration leads us to believe there will be more products coming down the pike in the future: "We are thrilled to share a new facet of Dolly's personality with her millions of fans and admirers. She strikes a universal chord that resonates globally in the hearts of people across all age groups and many cultures. The Dolly Parton franchise will be a powerhouse pillar for Edge Beauty and we are delighted to build Dolly's brand."
So what else can we expect to see from the brand? No word yet on the details, but perhaps this quote from the bleach blonde powerhouse lends a clue: "Until I was a teenager, I used red pokeberries for lipstick and a burnt matchstick for eyeliner." Hey, if it's good enough for Dolly, we'd try it!