Do Priyanka Chopra And Nick Jonas Want Kids?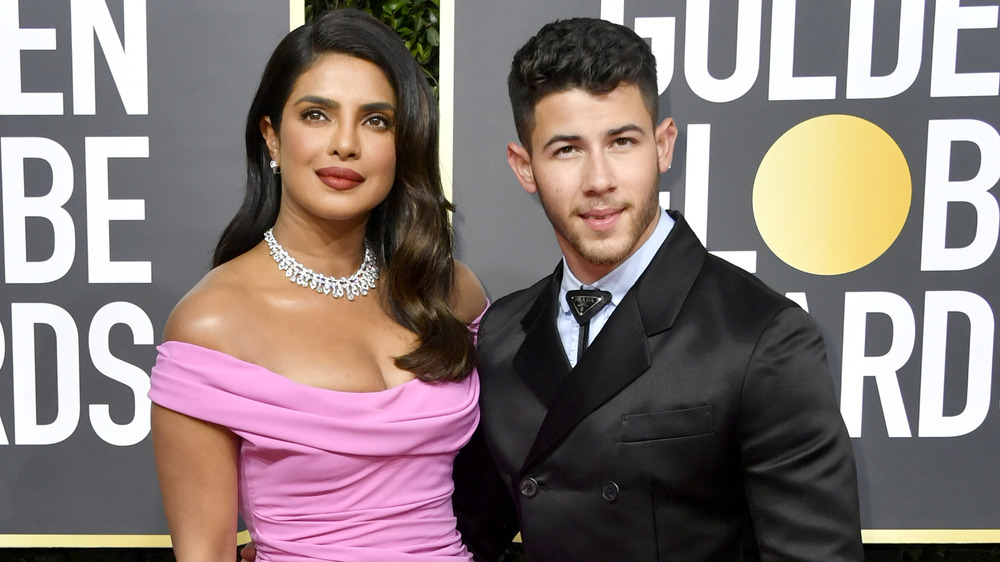 Frazer Harrison/Getty Images
Priyanka Chopra and Nick Jonas celebrated their second wedding anniversary earlier this month, and it sounds like they're ready for their next milestone as a couple. A source tells Entertainment Tonight that Chopra and Jonas have "been talking about having children in their near future."
The source added that they've "always wanted kids," but the couple didn't seem to be in a hurry when the topic arose last year. In July 2019, a source said that although children were definitely in Chopra and Jonas's future, it wasn't a priority at the time (via Cosmopolitan). "Both are extremely busy, and with the Jonas Brothers reuniting and being a massive success the couple is conscious [of] how much time the tour takes up," the source told Entertainment Tonight last July.
Like millions of others, the pair's lives slowed down when the coronavirus pandemic hit in March. In an October virtual interview with Today hosts Hoda Kotb and Jenna Bush Hager, Chopra shared that quarantine had forced both she and Jonas to slow down. She added that they were enjoying and making the most of their time together.
Priyanka Chopra & Nick Jonas bought a house — is a baby next?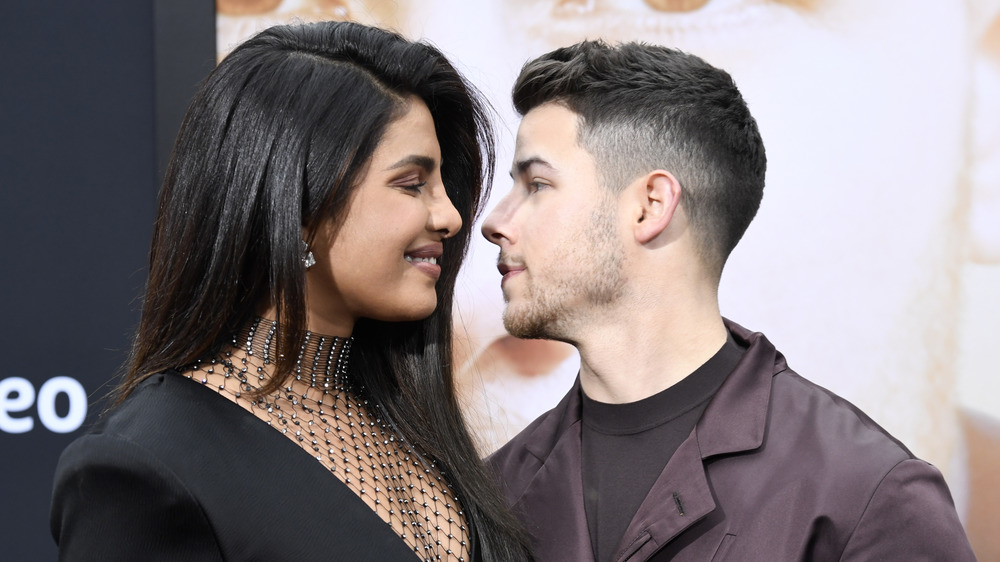 Frazer Harrison/Getty Images
"I still like him after spending so much time with him. He's great, and we would've never had as much time with each other as we got during this quarantine," Chopra told Kotb and Hager. "It only took a global pandemic for us to align our schedules together, but that was definitely a silver lining ... to be able to be home." In the same interview Chopra said that the couple had moved into a new house and had enjoyed decorating it together (via Elle). So is there a nursery waiting for an occupant in this new house? It sure sounds like it.
In September 2019 Chopra told Vogue India (via iHeartRadio) that "buying a home and having a baby" were at the top of her to-do list. The home has been acquired and, if sources are correct, the next item on the shopping list just might be a baby carriage.